Belize: University of Louisiana Monroe
Join us April 10-16, 2023 for our 3rd annual study abroad experience in Belize, Central America. 
This program is a collaboration between the award-winning study abroad program facilitators at Therapy Abroad, and The Unversity of Louisiana Monroe Speech-Language Pathology Program, Hillside Healthcare International, and The Belize Ministry of Education. You will have an opportunity to travel to the beautiful beach town of Punta Gorda, Belize. Explore new places, cuisines, cultures, ways of living, and approaches to supporting individuals with disabilities. This 7-Day program offers students the opportunity to earn clinical clock hours and addresses most of the competencies in cultural and linguistic diversity outlined by the American Speech-Language Hearing Association (ASHA), and many more competencies that will advance your cultural humility.
Join us in Punta Gorda, Belize April 10-16, 2023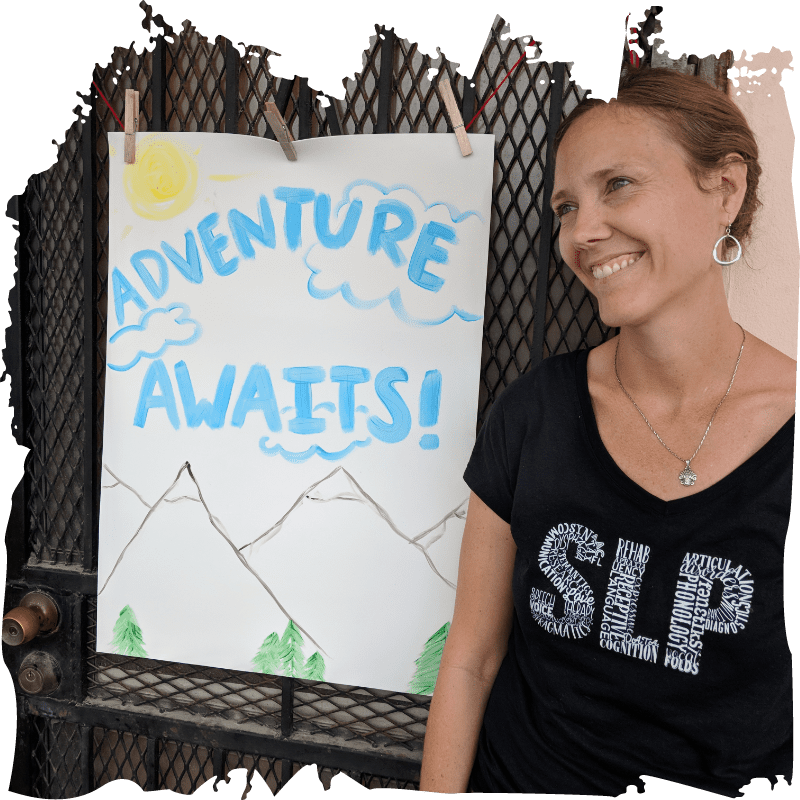 It's Time to Travel Again. It's Time to Learn More About Each other. It's Time to Develop Your Clinical Skills and Cultural Humility On Your Journey Becoming an SLP!
Per ASHA (2020), developing cultural competence is a dynamic and complex process requiring ongoing self-assessment and continuous expansion of one's cultural knowledge. It evolves over time, beginning with an understanding of one's own culture, continuing through interactions with individuals from various cultures, and extending through one's own lifelong learning. Cultural competence is increasingly important to eliminate long-standing disparities in the health status of people based on racial, ethnic, and cultural backgrounds
Cultural humility goes beyond cultural competence. It is a dynamic and lifelong process focusing on self-reflection and personal critique, acknowledging one's own biases. This program seeks to help professionals grow through an immersive, relevant, and impactful experience.
Coursework is designed to bridge theory and practice, providing evidence-based practical tools that you can immediately put to use in your practice as a speech-language pathologist while broadening your cultural perspectives and experiences. 
Our Study Abroad Programs are packed with clinical activities, discussion points, and opportunities for active learning. Below is an outline of the courses. Each day will involve time discussing a variety of topics with your SLP supervisors, providing screenings, dynamic assessments, and interventions, along with culturally relevant and enriching activities. You will work with our community partners at a clinic, local schools, and non-profit organizations, and through home health care in rural villages, while learning about local culture, religion, and customs.
ULM Belize Picture Gallery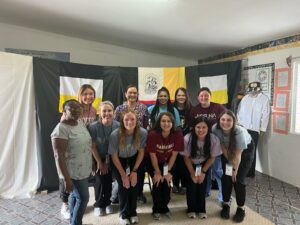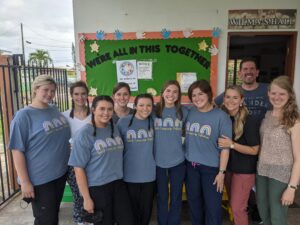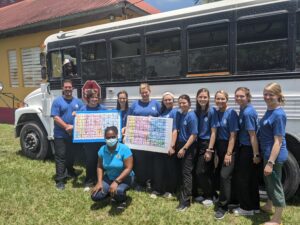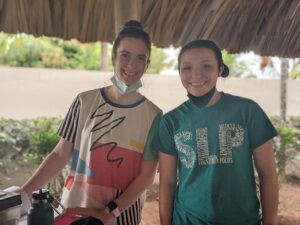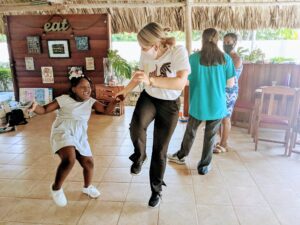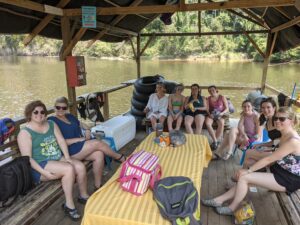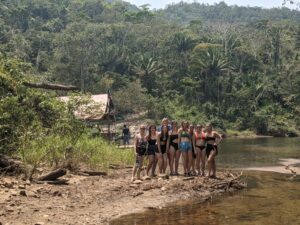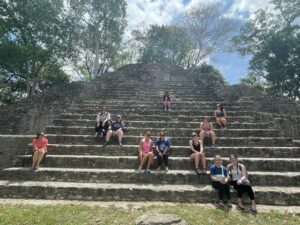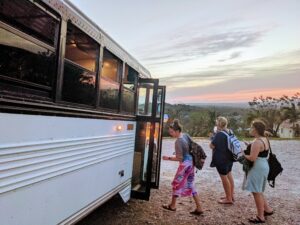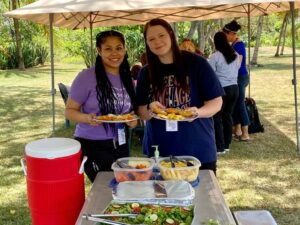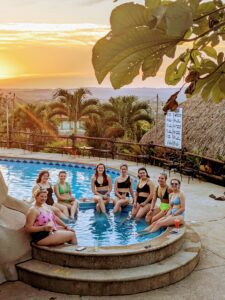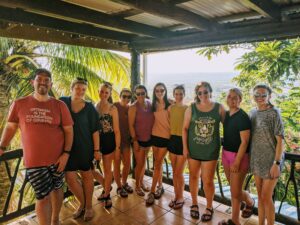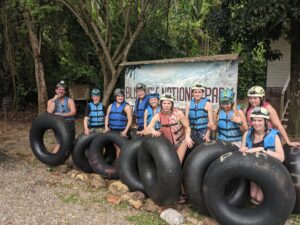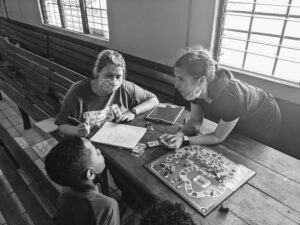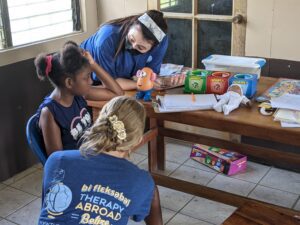 Hands-On TX + Cultural Immersion +Adventure Activities
Arrival to Belize & Transfer to Punta Gorda
Welcome, Overview and Goals
Program Orientation. Morning: Walking Tour & Guest Speaker / Afternoon: Screenings
Language and Cultural Influences in Belize
Afternoon school visits to neighboring Mayan and Garifuna Communities to conduct speech & hearing screens
Clinical Field Days 
These three days will be dedicated to working with our community partner, Hillside Healthcare International. Each day will include a variety of activities including speech-language evaluations, intervention (TX), and home visits
Experience a range of pediatric and adult clients in multiple settings
Outdoor Adventure Day
Today you will venture out into the beautiful Belizean countryside to experience the beautiful rainforest, waterfalls, rivers, and tropical ecosystems. 
Activity: Rain Forest Zipline Adventure
Village Home Health & Caregiver Training Visits
Spend the day visiting the homes of the families you have worked with to provide in-home services and parent/caregiver training to families 
Lunch with Families 
A professional exchange between SLPs, teachers, and community members
Transfer to Belize City
Today you will end your adventure and head back to Belize City for your flights home. Private transport will be arranged and all meals included
Program Pricing and What's Included
The total program fee is $2,400 and includes transportation to and from the international airport in Belize City, transportation to all program events, all accommodation, breakfast, lunch, snacks, and some dinners + all materials, activities, ASHA CCC-SLP supervisors, guides, cultural events and 24/7 support included in the program.
Space is limited to 12 students.
Here's how to get started:
Follow the link below register and pay a $500 deposit.
Once your registration is confirmed, you will receive a detailed email from Therapy Abroad, including information on flights, and how to prepare for your trip. 
Important Note:
Safety is a systematic and comprehensive process and we understand that safety concerns are a part of planning for any overseas travel. As such, we have made safety our highest priority. We have organized this program from beginning to end so that we can account for all of the details. Our goal is to provide you with a smooth and worry-free educational travel experience and portal for professional development.
Program price includes:
Pre-Departure Support
24/7 In-country Support
 Accommodation 
Most Meals
All domestic Transport
Private Guides
All coursework
Professional Facilitators
All Activities listed in the Schedule
Certificate in Cultural & Linguistic Diversity
What's Not Included:
International Flights to BZE
Travel Insurance
Is there a refund policy and what about COVID? Therapy Abroad has held events during and since the pandemic. They choose countries that have been hyper-vigilant about health and safety because of their dependence on tourism. We are confident this trip will be a success. If it is canceled, you are guaranteed a full refund.
Therapy Abroad has developed a comprehensive risk management plan for every country we travel to and specifically for this program. In 2021 and 2022 we were able to successfully run our student programs without incident by following these safety guidelines and with cooperation from our local partners. We were also awarded the top safety award by GoOverseas. We know that Covid isn't going anywhere anytime soon but we are not letting that stop us from managing safe, responsible travel programs
At Therapy Abroad, we also believe that we are all part of a global community and that we have some shared responsibilities as part of that community. Our programs are all about people –working with people, helping people, sharing ideas with people, and learning from people. Thank You
Punta Gorda, Belize
Shared accommodations, steps way from markets, shops, and restaurants.
Untouched Beauty of Southern Belize
Hillside Healthcare International Clinic
Enjoy the Rich Culture & Food Belize
Rainforest Zip Line Adventure
Activities Designed with Care by Local Partners