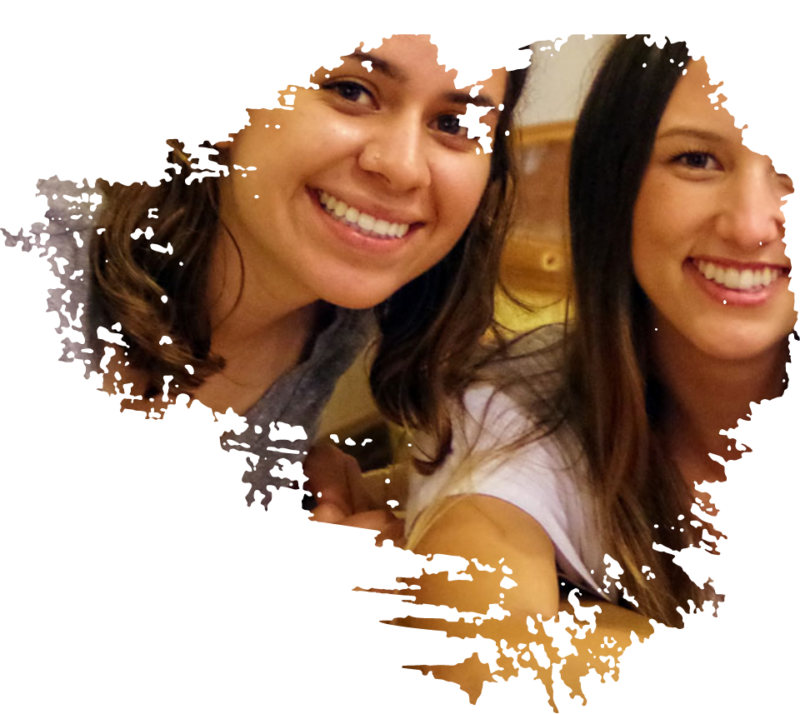 Throughout this experience, I was able to learn in an interactive educational environment and enhance core competencies in the field of speech language pathology, as well as enjoy the richness and challenges of service learning and traveling abroad. I was given the opportunity to work directly with clients, receive specialized training, and learn from experts in the field while also contributing to a unique cultural exchange experience.
Housing:
For the first few days of the trip, I stayed in Monkey Bay. It was dorm style housing. I stayed in a room with 8 other girls in the program. It was charming and SO much fun. Ellen was there every step of the way to make sure we had everything we needed. As a whole, I can't say enough nice things about Ellen! Monkey bay was great. The only downside of this place was the WiFi never worked. It made report writing and sharing very challenging. We tried to overcome this challenge by using and sharing flash drives. Also, the bugs at this location were pesky so don't skimp on bug spray!
Next, we stayed at Martha's Guesthouse in San Ignacio. This was another awesome accommodation. The WiFi and AC was a significant upgrade. There was plenty of room to complete our reports. The staff was friendly and the food was amazing.
Therapy Experience:
The therapy experience was amazing. We were able to see a wide variety of clients. We were not given much information on the clients before seeing them. This forced us to be extremely flexible. Prior to seeing the clients, we were only given their name and a possible date of birth. If you are a student clinician, here is a list of things I wish I had brought: nasal mirror, PECS to leave with families, latex free gloves, English and Spanish visuals with Belizean pictures, a tongue depressor, and ASL visuals.
Overall, this experience was incredible. If you are given the opportunity, GO! You will not be sorry.
What would you improve about this program?
I would recommend that as the program progresses, that Therapy Abroad give more information about the clients to the student clinicians prior to leaving for Belize. This way clinicians can be better prepared with materials and assessment tools. The program only had two formal assessments. If we were provided more information, we could have brought more to help us better assess. The program should also obtain a formal articulation test. Another recommendation for the program would be to have more audiometers. This was a problem throughout the trip as we only had access to an audiometer for one day. Access to an audiometer would allow clinicians to better assess the clients and rule out any existing concerns. One part of the trip that was difficult was leaving. I would recommend a trip where specific groups go for caregiver and/or teacher training. This way we could provide functional communication strategies to a wide range of people.