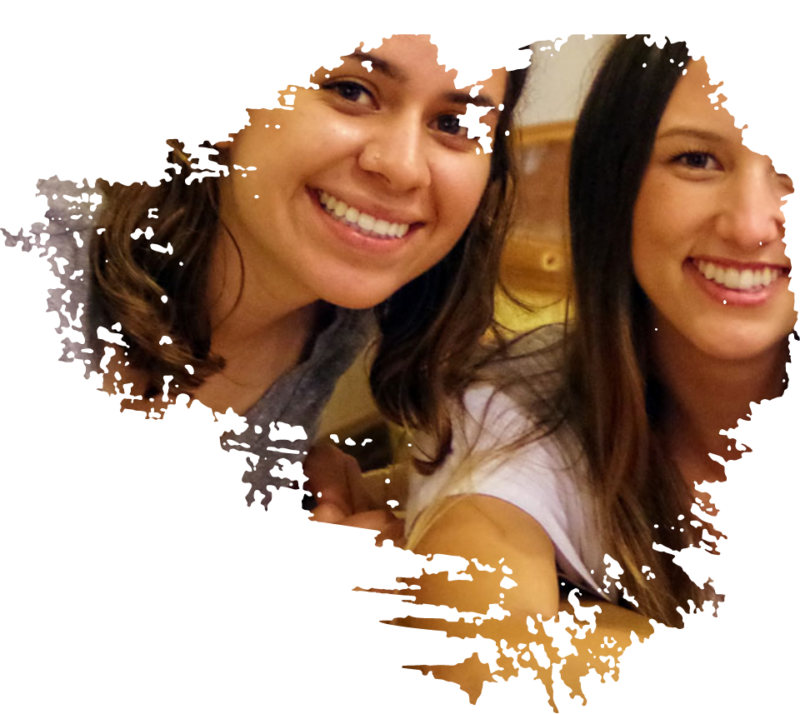 Therapy Abroad is an amazing opportunity for me. I learned more in the two weeks I was in Belize than three years at school. I was able to put all of my skills to the test, while simultaneously gaining more knowledge. Not only did I learn about what it takes to be an SLP, I learned about Belizean culture, language, educational system, and special needs services. I made friends that are going to last a lifetime and learned from people who I would have never encountered if not for this program. This is a special kind of program set in a beautiful program. It's expensive, but I was able to fundraise every penny so SO CAN YOU! I highly recommend it!
Why did you choose this program?
I had been looking for an internship type program for my major – anything that really got me into the field, but I found nothing. When I discovered Therapy Abroad, it really fit me. It combined travel, education, hands-on learning, diversity training, and so much more. I also really liked the fact that we got to do some really touristy things!
What did your program provider assist you with, and what did you have to organize on your own?
The program provider offers support in every way. From buying your plane tickets to meet up with your group, to finding ways to help you cover the costs of the trip, Therapy Abroad was always willing to help. Even if I hadn't asked, I received emails about travel insurance and what to bring. However, I did not receive the email about flights until after I had already booked mine.
What is one piece of advice you'd give to someone going on your program?
I believe I got all the information I needed, and certain things (like culture awareness) just has to be learned while there to make it meaningful. I only wish that the information came more frequently, to keep me excited about the trip!
One piece of advice: BUGS SUCK! Our American bug spray with "deet" doesn't work against these suckers. I highly recommend coconut oil.
What does an average day/week look like as a participant of this program?
The most typical day starts with an amazing fresh breakfast, full of fresh fruits, juices, eggs, and my personal favorite: FRY JACKS! Then off to Tykes Camp where we all have a little buddy to mentor in speech and language. We all also get to lead an activity with a co-leader. The activities are: fine motor, gross motor, story time, behavior regulation, basic concepts, and imaginative play.
Camp is over by 12, which means it's lunchtime! Sometimes, we go out, and sometimes we are provided our own. Afterwards, we hop on our bus back to Monkey Bay (our housing) where we go up into the classroom to learn about a selected topic, for example oral mechanism exams. Finally, we have some free time (which we spend in the hammocks) until our 6 o'clock dinner.
Night time is usually free time; my group spent our time watching movies or playing a game called Spy. Sometimes, our team leader would schedule an activity such as karaoke or a night tour of the Belize Zoo. It's off to bed now for another exciting day.
Going into your experience abroad, what was your biggest fear, and how did you overcome it? How did your views on the issue change?
My biggest fear going into this program was if I was going to make friends with my fellow students. Honestly, I'm not sure if it'll be this way with every group, but my group was just a giant family. We had separation anxiety from each other. We hated when we were told one half had to go one way and the other goes the opposite direction (we always got out of it). We currently still have a big group chat and a snapchat.
What is your favorite story from this trip?
My favorite story from this trip was when we went to Santa Elena to do oral mechanism exams, speech, language, and hearing screenings. We walked in, and my friend came up to me and pointed at a little girl. She told me that she had seen the girl using American Sign Language with her mom.
I was the only person in the group who was a fluent signer, so I excitedly took her on. I performed all of my tests on her using only sign. We tested her hearing and learned that she was not completely deaf in her left ear, meaning she may be able to benefit from a hearing aid. Her mom had been told that she was profoundly deaf, but we showed her that was not the case. It was an amazing experience that I will never forget.