Physical therapy (PT) is undoubtedly one of the fastest-growing careers today. Specifically, the US Bureau of Labor Statistics forecasts employment prospects to grow by 21% from 2020 to 2030. But while this outlook is much higher than the average, it's also important to consider how the job market will become more competitive in the coming years.
With that, it's essential to hone your skills and expose yourself to the work environment even before completing your degree. One of the best ways to do this will be through physical therapy internships abroad. Internships are extremely valuable since they give you the opportunity to work with professionals and gain hands-on experience in a working PT setting. 
In most cases, schools also require students to take a PT internship to be credited as fieldwork before they graduate. So if you're looking for an internship—whether for personal learning or educational requirements—here's the ultimate guide to help you out.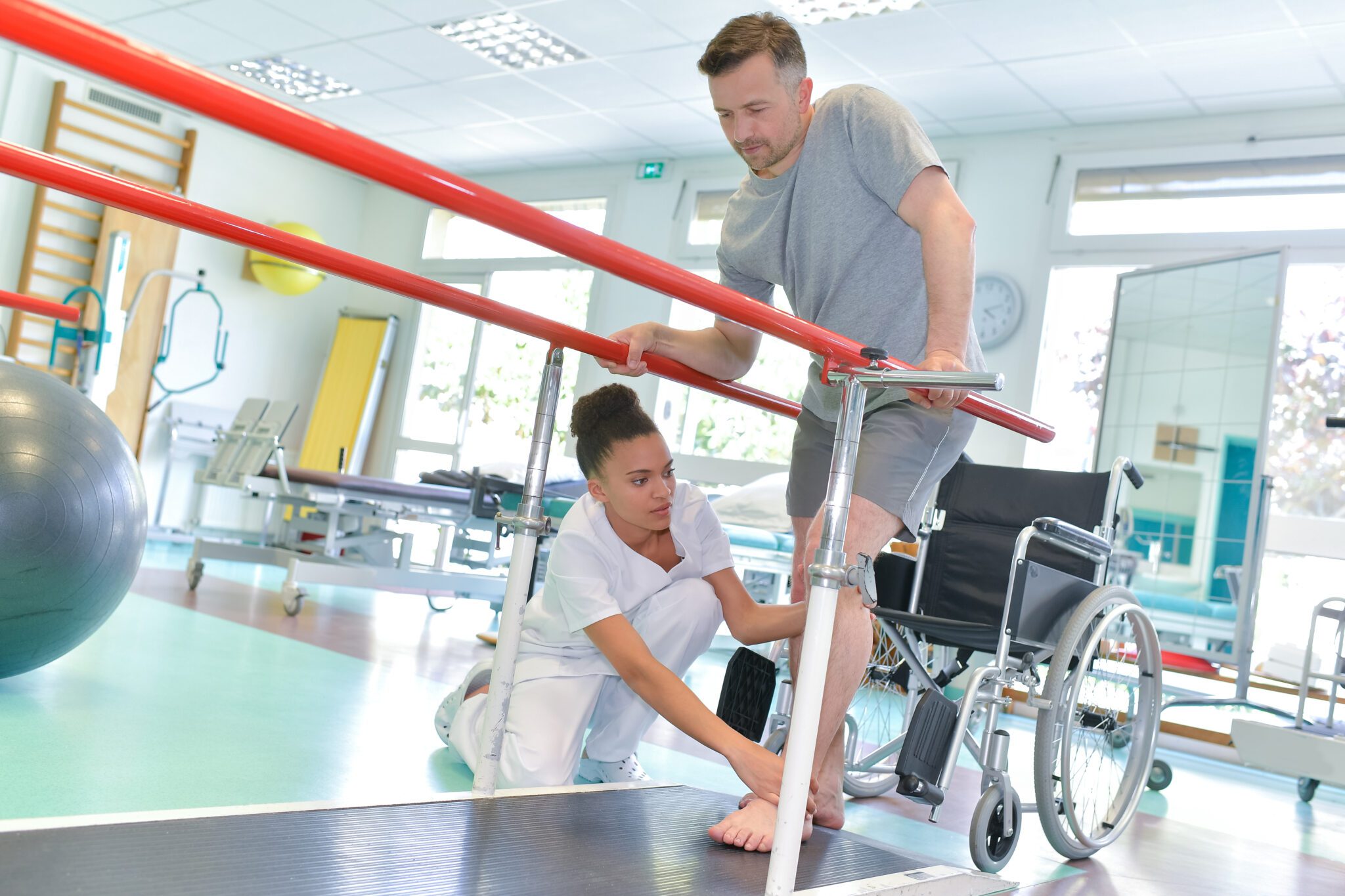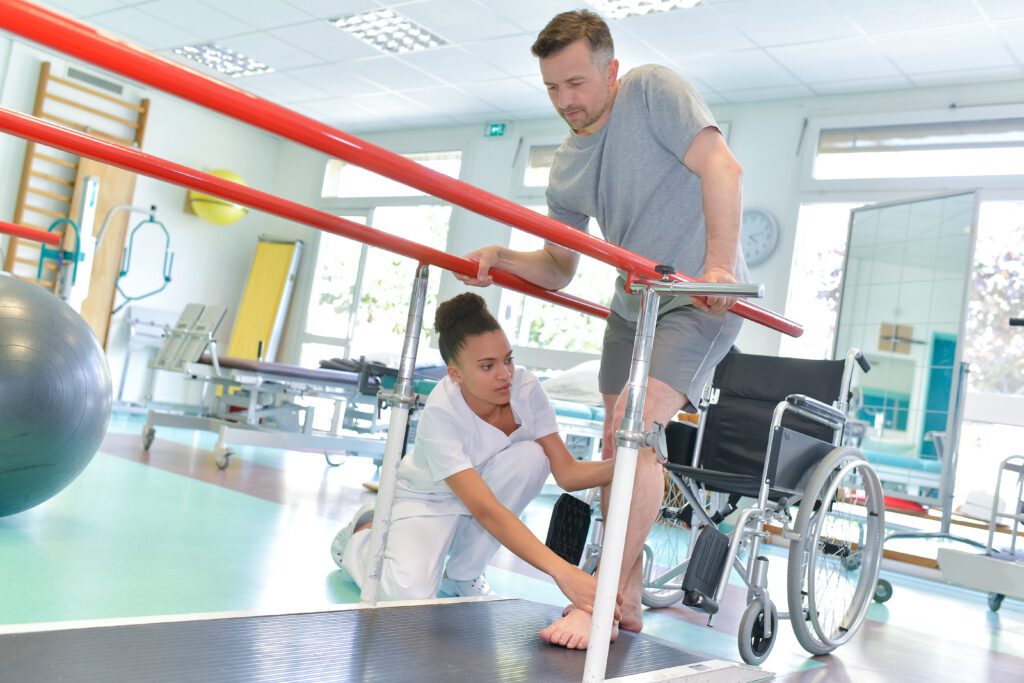 What is a Physical Therapy Internship?
A physical therapy internship is a work and learning experience that immerses students in a real-life PT environment, such as a therapy clinic. It involves working alongside professional and licensed PTs to observe what they're doing, assist them with procedures, and get hands-on training. 
In short, an internship is a trainee program that prepares you for your future career by giving you practical experience you won't find in a classroom. It's an excellent opportunity to apply your learnings and understand how PTs work daily. It also counts as work experience in your resume, which gives you an edge in the job market—more so if you're taking your internship abroad.
Generally, the curriculum of PT internships may vary from one place to another since there are many possible areas you can cover in your program. For example, some internships might focus on specific practice areas while others are more broad and holistic. Whatever you choose, you'll surely learn many new things and hone your skills in the field. 
Intern Tasks and Responsibilities 
As a physical therapy intern, you'll work under the direction of a professional PT and help patients with their treatment plans. Some of your tasks may include the following:
Evaluating and assessing patients 

Assisting with therapeutic exercises and rehabilitation treatments

Monitoring patients on exercise programs 

Educating and instructing patients in exercises and functional tasks

Cleaning tools and equipment after use

Caring for patients through their rehabilitation journey 

Observing and reporting patient progress and condition
Internship Duration
PT internships run for different lengths depending on the program's design and objectives, but a rough estimate would be 8-12 weeks. However, take note that some may be much shorter or longer, so check the internship details carefully before applying. 
On the other hand, the learning schedule depends on whether you're committing to a full-time or part-time position. Full-time roles involve working eight hours a day and five days a week, while part-time roles entail around 15-20 hours of work per week.
Requirements
The requirements for a PT internship differ per program. Some may require you to be enrolled in an accredited physical therapy education program, whereas others don't have pre-requisites and allow anyone to join—regardless of major. But to give you a better idea, here are the qualifications that clinics and institutions look for in PT interns:
Excellent communication skills

Good hand-eye coordination and dexterity

Ability to multitask

Adaptability and professionalism

Caring, friendly, and enthusiastic behavior

When is the best time to get a PT Internship?
There's no hard rule as to when you should get a PT internship since it's always helpful to gain experience throughout your learning journey. That said, it's best to get one while you're still finishing your education. Though you can still find internship opportunities after graduating, most are designed for students. Doing an internship before graduation also allows you to elevate your credentials to improve your career prospects.
How do I get experience in physical therapy?
When it comes to healthcare careers like physical therapy, internships are often the best way to gain hands-on experience. Given that PT is a technical field that requires many hard skills, it's important to do practical work to build your experience in the field. So aside from a physical therapy internship, you can consider volunteering in a clinic or shadowing a PT. 
Where to Find Physical Therapy Internships
If you're interested in applying for physical therapy internships but not sure where to look, here's a list of some programs you can check out. 
Mayo Clinic: Physical Therapy Internship
The Mayo Clinic Physical Therapy Internship is an 8-12 week program for aspiring PT and PT assistant students. It gives you the opportunity to work with professionals at the Mayo Clinic Hospital or any of their healthcare facilities in states like Minnesota and Arizona. To apply for this internship, you should be enrolled in a PT course in an accredited or affiliated institution.
Aside from the clinic's prestige, another major advantage of this internship is that it's designed in partnership with schools to be credited as your final practicum. As such, the program costs are already covered in your tuition, but you still need to shoulder your transportation and living accommodations. Likewise, Mayo Clinic has a relatively rigorous application process, making it challenging to get accepted.
Internship Overview
The Mayo Clinic internship gives you a deep dive into the PT field by allowing you to work with patients with different therapy needs. Examples of practice areas include:
Amputee rehabilitation

Sports injury rehabilitation

Cardiac care

Neck pain

Back-related symptoms
The internship also offers a rich learning experience since it uses different teaching methods to build your skills and knowledge. Aside from the clinic rotations, you can participate in workshops, lectures, case studies, and many others.
STAR Physical Therapy: College Student Internship Program
STAR Physical Therapy's college internship program is suitable for undergraduate students planning to attend PT school. One of its most significant benefits is that it doesn't require you to be enrolled in an accredited PT program yet. Thus, it's a great choice if you want to build experience early on or still debating whether PT is the right path for you. 
Additionally, the internship is available in STAR Physical Therapy's 60 outpatient clinics throughout Tennessee. This gives you the flexibility to choose whatever location is most convenient. If ever, the main caveat to this internship is that it's unpaid. Of course, the learning experience matters more in the long run, but this could still be a downside for some.  
Internship Overview
The STAR Physical Therapy internship runs for 150 hours and provides students with practical clinical experience. Aside from teaching you more about the field, it also boosts your chances of getting accepted into top PT schools. Some things you can expect from your internship include the following:
Training to assist in clinical operations

Exposure to patient care

Participation in services and meetings 

Opportunity to shadow physical therapists

Field trips with the Sports Medicine team 
Therapy Abroad: Pre-Physical Therapy (PT) & Occupational Therapy (OT) Program in Thailand 
While physical therapy internships are generally valuable for building your career, internships abroad come with even more benefits you won't find in a regular program. For example, Therapy Abroad offers a pre-physical therapy (PT) and occupational therapy (OT) program held in Thailand. 
This program is open to undergraduate and post-bacc students from any major, making it a great opportunity for anyone interested in PT or OT. It also stands out from other internships since it allows you to build cultural competence, learn new healthcare practices, and improve your intercultural communication skills.
Beyond all these, the program gives you international experience—a massive advantage that'll help you stand out in graduate school and job applications. 
Internship Overview
Therapy Abroad's PT and OT Program is a cross-disciplinary, cross-cultural, cross-sectoral program in Northern Thailand. For two weeks, you'll be working with local universities, charities, clinics, and non-government organizations (NGOs) to help children in the area. Aside from this, you can also expect to:
Learn from PT and OT supervisors in a group setting

Group reflections and one-on-one sessions with professionals

Shadow professionals 

Volunteer to help kids with special needs

Work with Thai university students to design a health camp 

Frequently Asked Questions (FAQs)
What do physical therapists do on a daily basis?
Physical therapists work with patients to help them improve their mobility and perform everyday tasks with ease. Their daily activities generally involve examining and treating patients through manual therapy, exercise, postural correction, and other similar techniques. 
Is PT a good career?
PT is certainly a great career choice—not only because of the high employability but the sense of purpose you get from it. Moreover, PTs ranked as #10 in the 2022 Best Health Care Jobs list.
Where can I Shadow an PT?
You can try checking your local outpatient clinics, hospitals, or rehabilitation centers if you want to shadow a PT. Don't be shy to ask these places—many other students are in the same position, looking for opportunities to shadow a professional!
Do physical therapists make a lot of money?
Back in 2020, the annual salary for physical therapists ranged from $75,360 to $106,060—with a median of $91,010. This amount is relatively high compared to other careers, but your actual income may still vary based on your credentials and experience, location, and other factors.
Is physical therapy harder than nursing?
Both careers come with their fair share of challenges, so it's difficult to say if one is harder than the other. However, one thing to note is that the road to becoming a PT is more difficult since you need to get a doctorate degree and pass the licensure exam. In contrast, registered nurses can start working after completing an associate degree in nursing. 
Is it hard to get a job as a PT?
It can be quite challenging to find a job as a PT since the market can be competitive. However, you can take comfort in the fact that employment prospects are growing quickly for this career. Likewise, by building experience through internships and other opportunities early on, you can increase your chances of landing a good job.
Is becoming a PT worth it?
Absolutely. As a PT, you can make a difference in your patients' lives by helping them navigate injuries or medical concerns that can limit their range of motion. With this, you're able to help them become more comfortable with their day-to-day activities. 
Maximize Your Career Prospects with Therapy Abroad's PT Program 
Physical therapy internships ultimately help you gain practical experience to understand what it's like to work as a PT. Here at Therapy Abroad, we aim to give students the best possible learning experiences to mold them for their future careers. If you're interested in a physical therapy internship abroad, our PT and OT Program in Thailand will be the perfect fit. Contact us today at 949-844-6371 to learn more about this program.