Who Can travel with therapy abroad


Are you Ready to Take Your Classroom or Professional Skills to the next Level and See The World?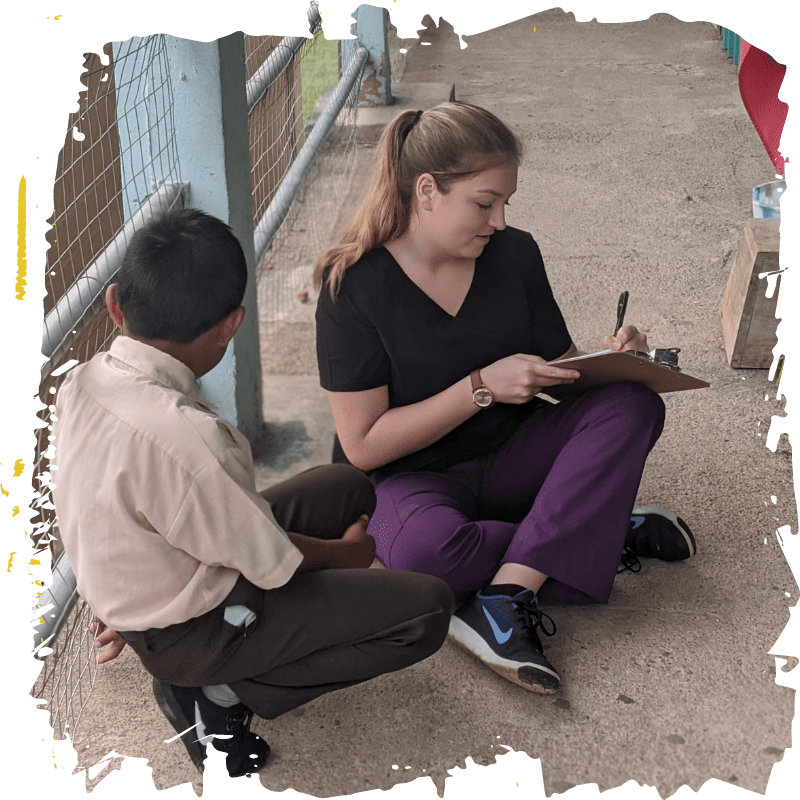 Therapy Abroad offers a wide range of programs for undergraduate college students, recent graduates, post-bacc, graduate students, and professionals. All of our short term international programs range from 1 -3 weeks and are designed to provide an immersive hands-on experience, allowing you to provide services in areas of need, develop cultural humility, and expand your global network. As a student or professional on one of our programs you will be part of a team and a program that is dedicated to long term sustainability, ethical and evidenced based practice, and quality education. We do not outsource our programing or staffing, which means that we personally select our program sites, accommodation, ground transport and hire and train our own leaders. We work with community partners in our host countries that include government education and health programs, locals schools, nonprofit and charitable organizations, private practice clinics, and more. Each of our programs are designed by professionals clinicians, professors, and experienced service-learning professionals.


Who Can Travel With Therapy Abroad

Who can Travel
Programs designed for Undergraduate Students
Programs Designed for Recent Graduates & Post-Bacc Students
Programs designed for Graduate Students
Professionals (21+)
Professors & Cohorts
Humanity today possesses sufficient economic, cultural
and spiritual resources to introduce a better global order.