Pre-Physical Therapy (PT) College Prep Program


Pre-Physical Therapy (PT) College Prep Program
Why: More than ever, DPT program selection committees are looking for well-rounded students who have a thorough understanding of their respective fields of interest and the ability to work collaboratively across cultures. Our Thailand Pre-PT College Pre Program is the ultimate graduate school prep program for undergraduate and post-bacc students who want to work with (and learn from) a distinguished group of professional Physical Therapists, gain valuable skills, and build your resume.
We created this program specifically to help participants not only grow in the above areas, but also gain hands-on experience that's hard to duplicate in the classroom: professional observation hours, one-on-one time with PTs and other professionals in formal and informal settings, direct experience in public and allied health, and a chance to support local children and families with special needs.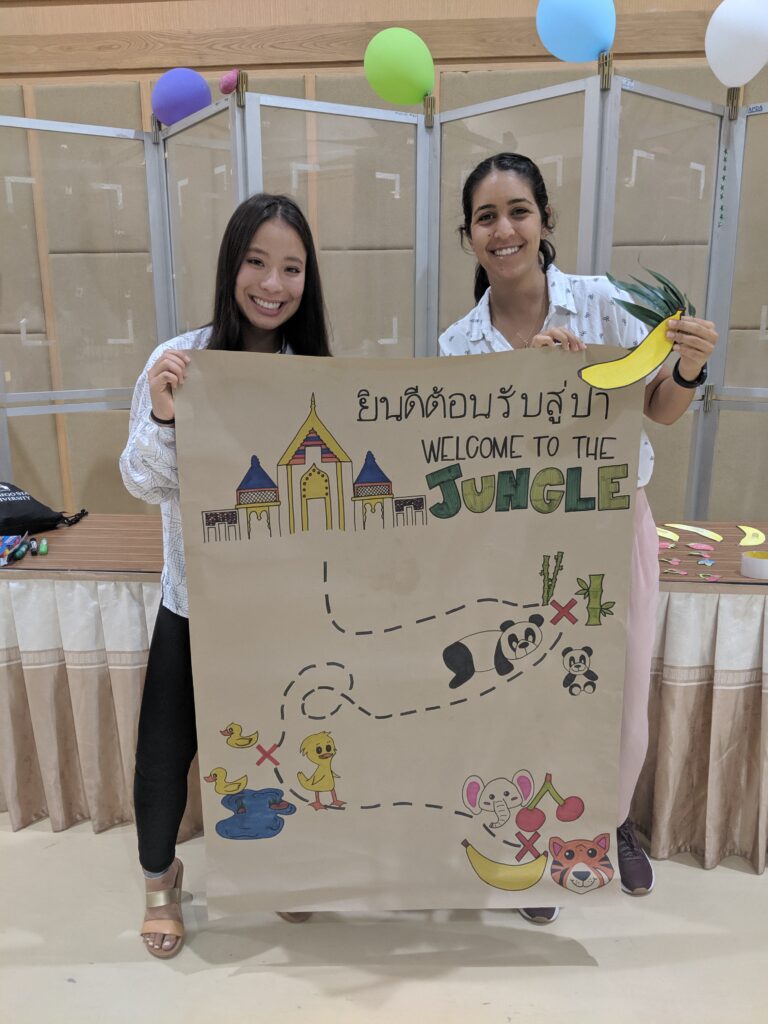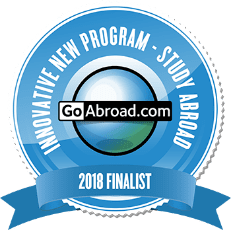 How: Your cohort will collaborate with government organizations, non-governmental organizations (NGOs), private clinics, universities and charitable organizations to bring services to children in northern Thailand. With an intentional focus on cooperative learning and capacity building for both visiting and hosting professionals (and other students from Thailand), our APTA licensed PTs will take you through a cross-disciplinary, cross-sectoral and cross-cultural program that will change the way you develop within your respective field. Through the design and implementation of a play-based "health camp", hosted locally for families and children with disabilities, you will inevitably benefit from (and contribute to) this unique opportunity and all involved.


Students will also become familiar with international approaches to public health as well as innovative therapy practices that address local healthcare issues. Lastly, students will also have the opportunity to explore Thailand; participating in fun evening and weekend activities such as visiting an elephant sanctuary, hiking (or rock climbing) through the jungle, and learning about indigenous communities in the North of Thailand.
IMPORTANT NOTE: There are no prerequisites for this program, and students from any relevant department or major may apply. Spaces for this program are limited and fill up quickly. All applications will be individually evaluated on a rolling basis. Students on this program will primarily be working with children, so all applicants should be comfortable working with children and be creative and flexible to get the most out of their experience.


Remaining Summer 2023 Program Dates
Remaining Summer 2023 Program Dates
All other program dates for summer 2023 are now full
2024 Winter Program Dates
2024 Winter Program Dates
January 2 - January 15

( Thailand )
2024 Summer Program Dates (Now Accepting Applications)
2024 Summer Program Dates (Now Accepting Applications)
May 26 - June 9

( Thailand )
June 23 - July 7

( Thailand )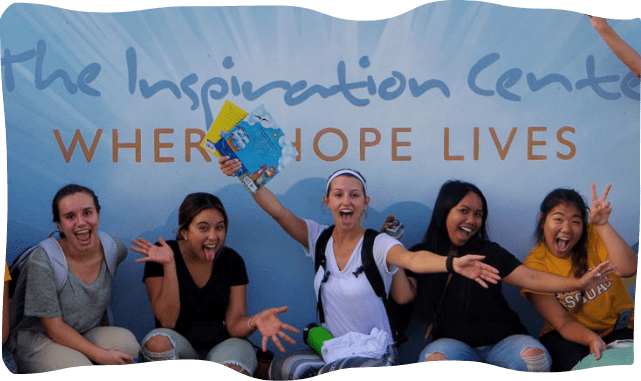 2020 -2021 Winter Program Dates (Now Accepting Applications)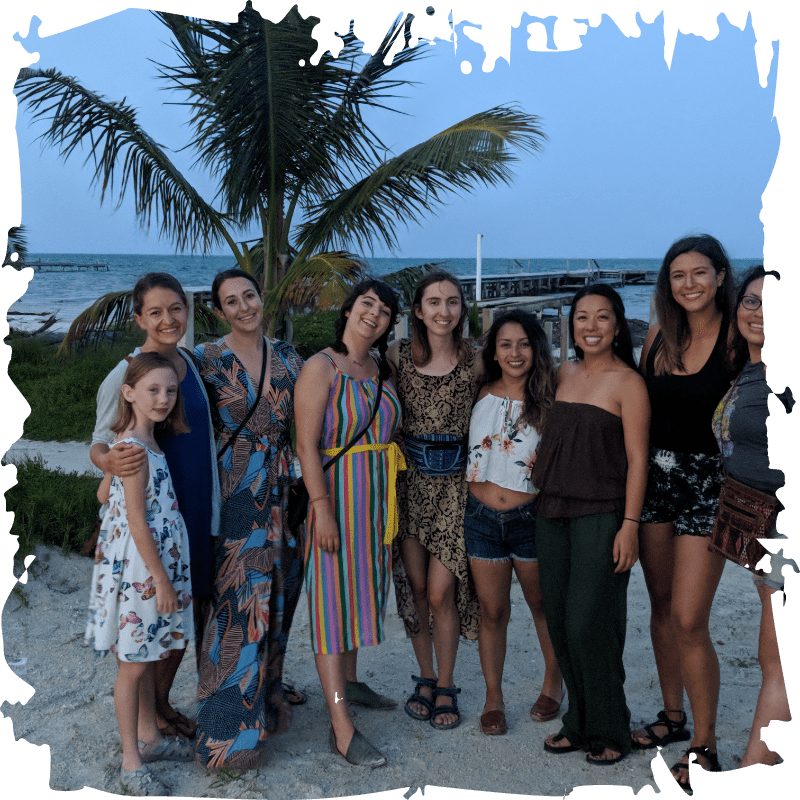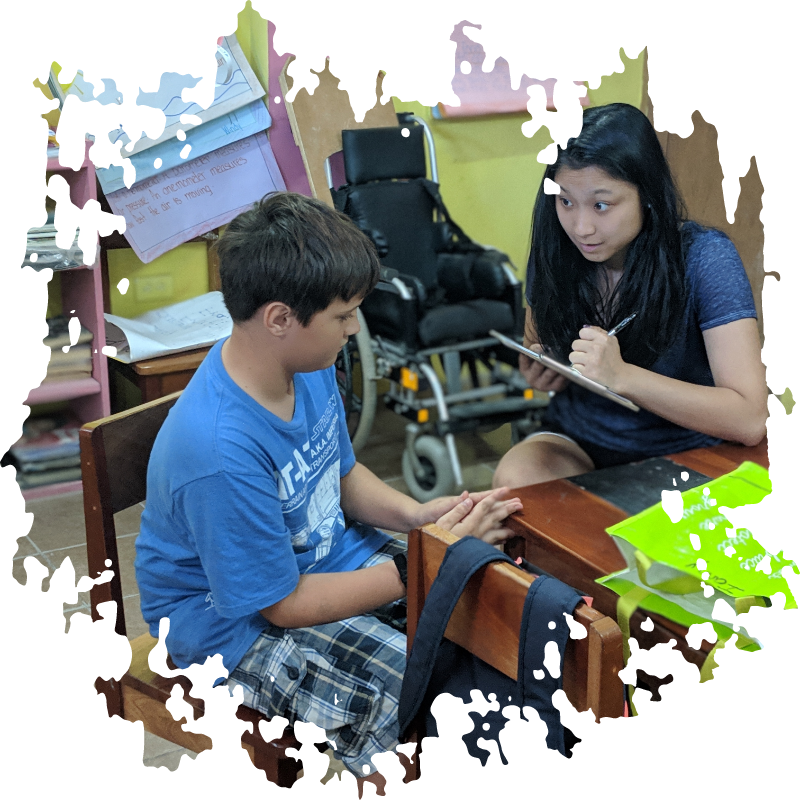 What: The goals and priorities of this program are co-defined on a needs-basis in partnership with local communities, schools, NGOs, universities, and public and private hospitals. Therapy Abroad students and staff provide essential services such as screening, direct rehabilitation, referral and/or care to promote fitness, health and wellness and capacity building in the provision of physical therapy to individuals, organizations, and communities. Students will learn about diverse approaches to teaching and implement methodologies for designing and evaluating learning experiences used in the education of patients/clients, students, colleagues, and the broader community.
The program will challenge participants, staff and local partners to design and host a health camp using skill-based stations (learning centers) that assess speaking, listening, learning, sensory, fine and gross motor needs of the attending children and families. Parent and caregiver sessions will also be hosted in conjunction with our local partners, professors and qualified staff as well as home health care where needed and/or necessary.
Each day, students will have group reflections as well as one-on-one time with PTs and other professionals. As part of our commitment to working at the local level, students will also work directly with Thai PT and OT university students on the design and facilitation of the health camps.
Collaboration with Thai universities is an incredibly important part of the learning experience for all of our students. Time will also be set aside to learn new concepts, practice communication skills and learn about Thai culture and history. Students can expect plenty of observational hours in a variety of settings, develop a broad range of skills as well as gain insight on applying to graduate schools and career opportunities from our PT staff. Many aspects of the program will be inherently spontaneous or "fluid" and based on the individual skills, background and interests of students, creating what we believe to be the best type of deep learning experience.


Observation and Volunteer Hours
Get ahead: We design all of our programs with our students in mind and we know that observing and volunteering are both great ways to learn more about Physical Therapy while building skills. If you are interested in becoming a future PT, observing and volunteering are essential to providing you with a first-hand experience of the profession and helping you build your case for graduate school. Our Pre-PT College Prep program in Thailand is a perfect way to diversify your experience working in different settings and gain needed observation and volunteer hours.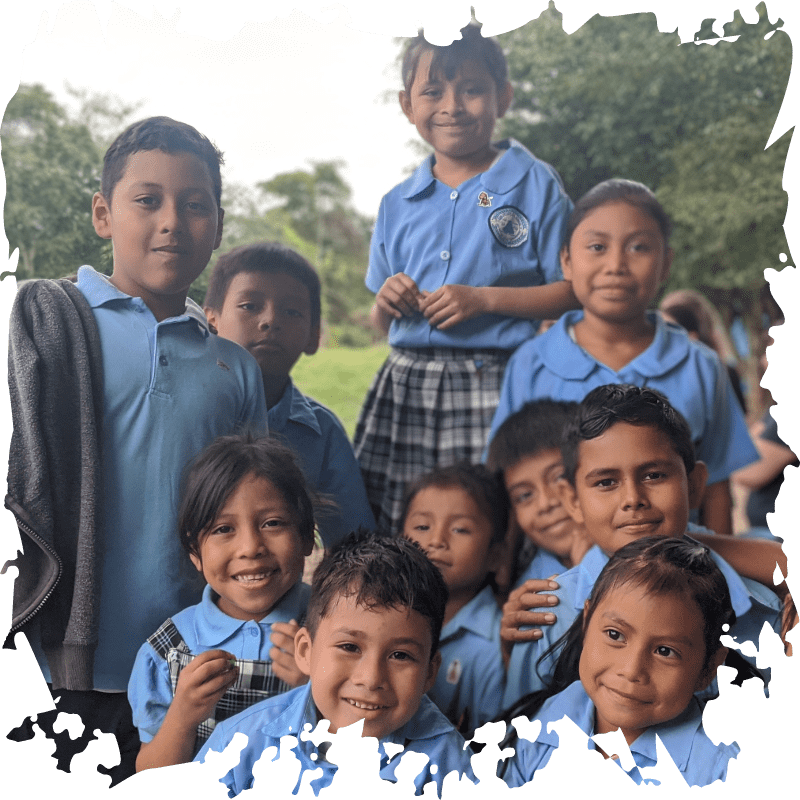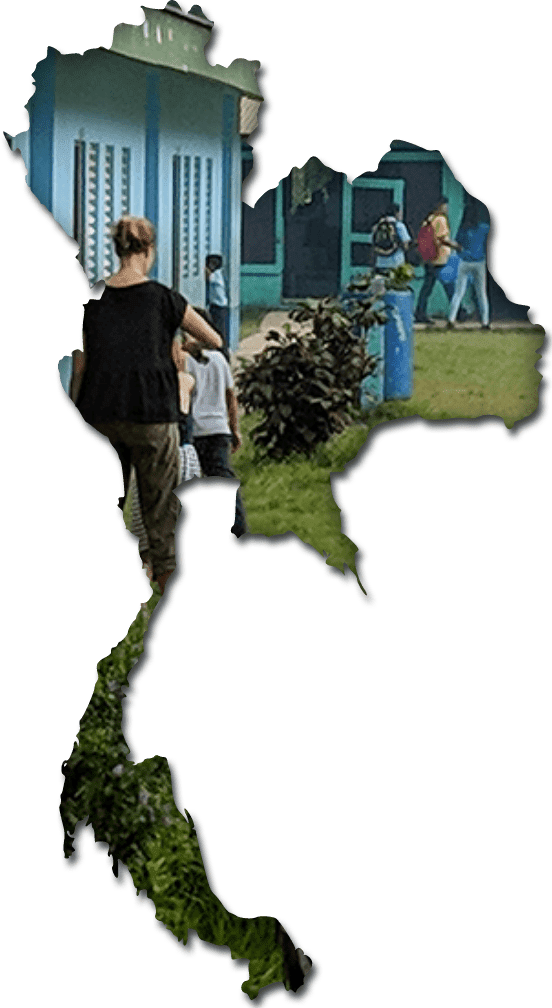 People-centered: Most Therapy Abroad students choose to fly on one of our organized group flights which depart from Los Angeles or San Francisco, California, joined by at least one Therapy Abroad staff member who will help you through international check-in and departure process. On arrival day, all students will be greeted by Therapy Abroad staff at Chiang Mai International Airport in Chiang Mai, Thailand, and from there you will be driven by private vans to your accommodation. The program is divided into several different parts that are designed to help you get to know a variety of locations throughout Northern Thailand including local universities, public clinics, and private practices; interacting with a range of different care providers at each location and in the home setting. Scattered through the program are several, fun cultural activities that we think you will really enjoy.
On a daily basis, you will learn from your PT supervisors in small group discussion-style settings, practice new skills and try new techniques, learn hands-on at local clinics and universities, observe and shadow professionals and volunteer with kids who have special needs.
Evenings and weekends will be set aside to explore all that northern Thailand has to offer. Enjoy the city of Chiang Mai and the countryside of Northern Thailand, visit local markets, try new foods and ride in Thailand's infamous Tuk Tuks through the windy streets of Chiang Mai's Old City. You'll enjoy a variety of weekend activities like hiking (or rock climbing), Thai cooking classes and a visit to an elephant sanctuary.


Our Baan is your Baan: your program will be based in Northern Thailand – an amazing place filled with rich history, excellent food and the friendliest people on the planet. Laid out in a "hub-and-spoke" model, you will set-up home in boutique accommodations with communal areas to relax and hang out, meeting rooms for group discussions or presentations, and comfortable rooms for getting shut-eye. Most accommodations have western style amenities.

Every day you will have access to Wifi, fresh drinking water, western style toilets and showers, and laundry services (laundry will be on site or nearby). Meals will be a combination of Thai and Western cuisine consisting of rice, curries, noodles, spicy salads, some fried foods along with fresh vegetables and exotic fruits. We have a 100% guarantee that you will have plenty of amazing food! We can cater to specific dietary needs as long as you let us know ahead of time. In addition to Thailand's many scenic charms, the warmth and hospitality of the people and culture will make you feel at home (or at baan) in no time!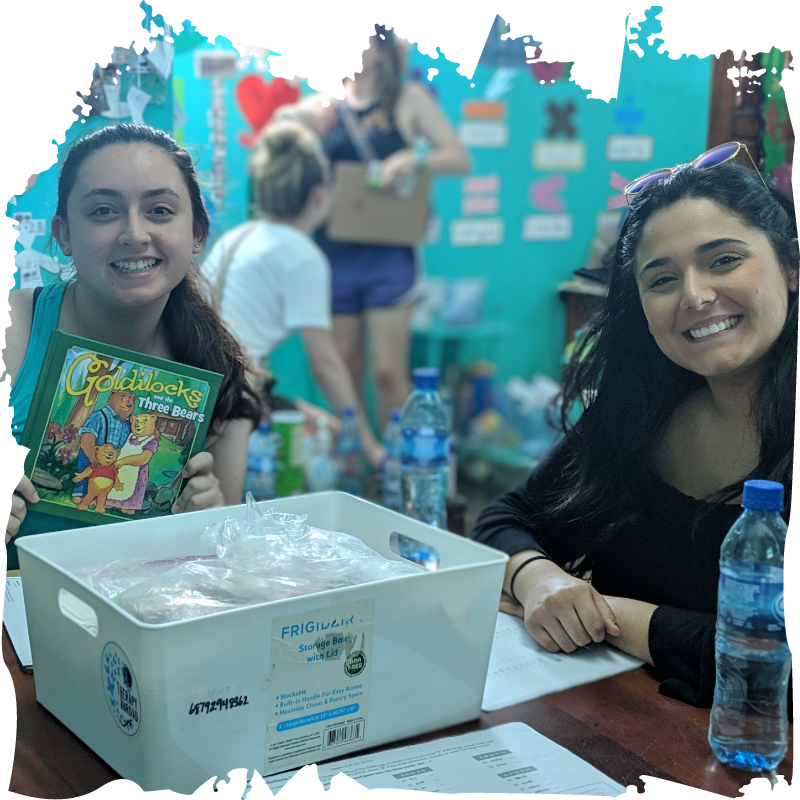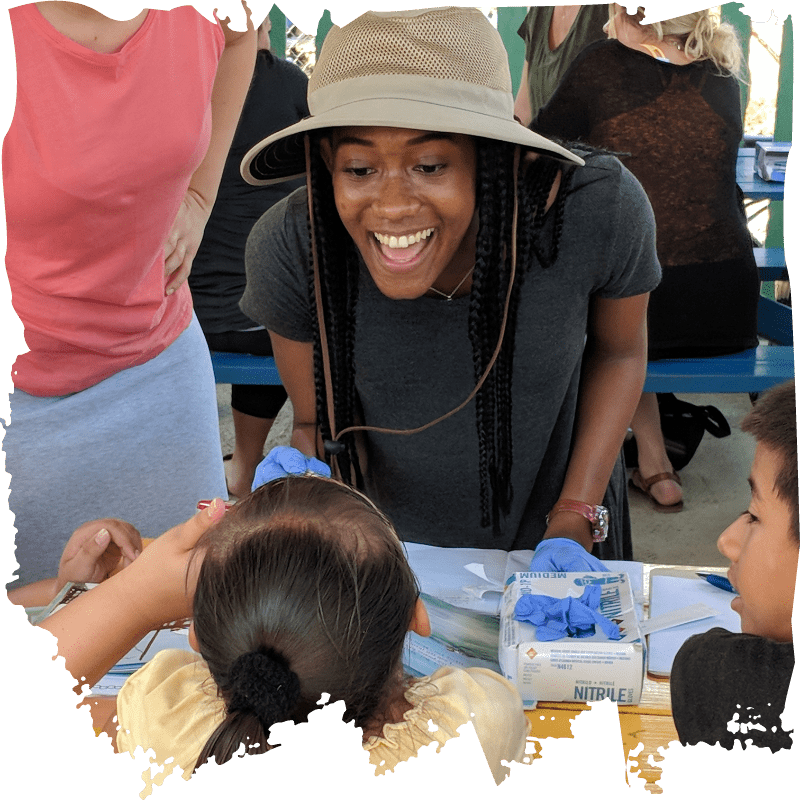 Make it yours: students with Therapy Abroad will find out that we pack a lot of activities into a two-week program, but we will also make sure you have downtime to relax, write in your journal, use the internet, talk to our staff or just explore on your own. Our Staff are a great source of advice and are here to help you make the most of your time abroad. If you have any questions about any opportunities not listed in our program, want to try some new food a friend has told you about or just explore something different, then let us know any time before or during your program and we will do our best to make it happen.
Benefits for Students Who Participate in this Program: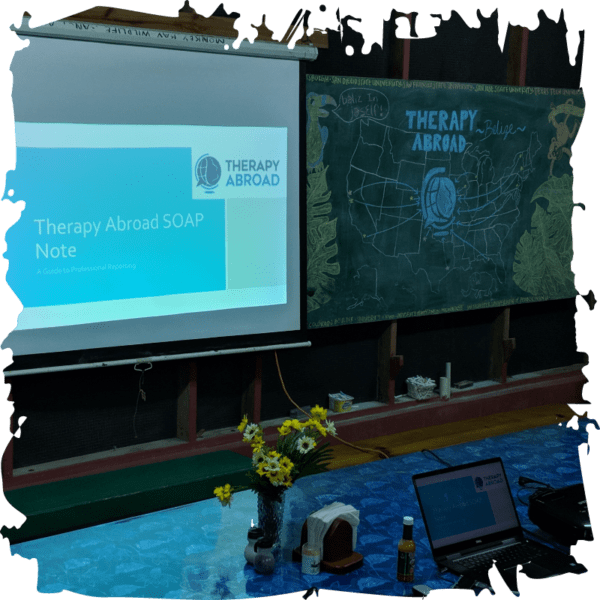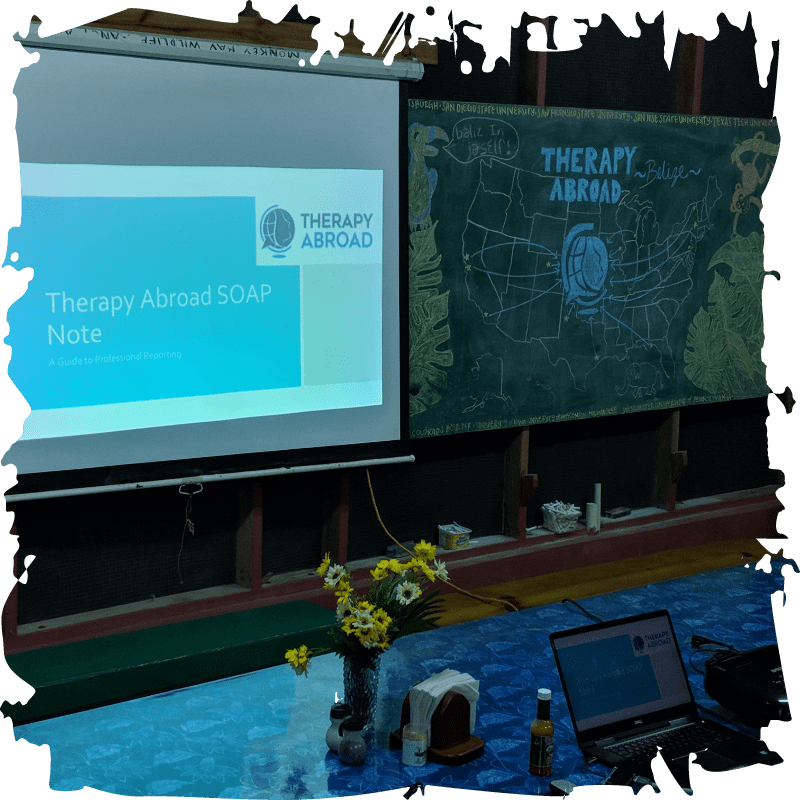 14-Day Program $3,850 USD not including international airfare.

Group airfare from San Francisco, Los Angeles, or New York is estimated at $1,200. Therapy Abroad will organize group flights from San Francisco International Airport (SFO), Los Angeles International Airport (LAX), or John F Kennedy International (JFK) as soon as airfares have been published.


We got you covered: Travel and study abroad is a big investment and our commitment to you is that we will work hard every day to make sure you are going to have the most amazing experience: professional staff, tasty meals and comfortable accommodations, and overall, a well-crafted itinerary full of diverse activities and good people. With the exception of international airfare, our trips are all-inclusive. We won't try to upsell you on any "additional activities" or "additional optional activities" that aren't advertised as part of the program. Your tuition covers: All activities. All materials. All meals. All housing. Everything. We want you to arrive and participate fully in the program and take advantage of each learning experience without ever thinking about how much money you are going to spend. More specifically, your program includes:


We cannot be alone and still be happy if others around us are suffering. Instead we should share their suffering and ease their troubles according to our ability and capability.
His Majesty King Bhumibol Adulyadej, Rama IX