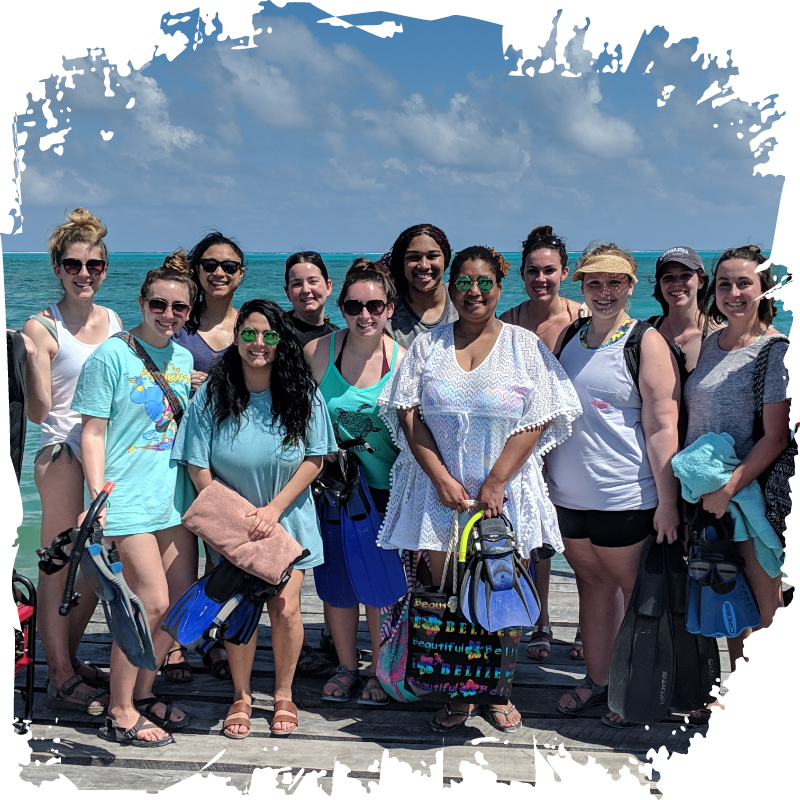 Dominican Republic: Communication Sciences & Disorders Program with Spanish Language Immersion


Dominican Republic: Communication Sciences & Disorders Program with Spanish Language Immersion
Applications are currently open for our Summer 2024 program. We have a rolling admission process, which simply means that the window for applications closes when all of the spaces are filled. This program is limited to one amazing program date each year, so students who are interested should apply early.
This program is located in the Dominican Republic! The DR has it all! It is the second largest and most diverse Caribbean country and is well known for its amazing hospitality, warm people, diverse cuisine, adventure activities, and some of the world's most well-known beaches.
The Dominican Republic is a tropical paradise steeped in history and beauty. Participating students will have the opportunity to experience a wide variety of what the DR has to offer, including a visit to a National Park and some of the most pristine beaches on the island, a city tour of the old town of Puerto Plata and several cultural activities including a boat ride up the River Yassica and, of course, plenty of dancing and delicious Caribbean meals. In addition, participating students will work with schools and other community partners to help the DR meet a huge demand for speech and language services.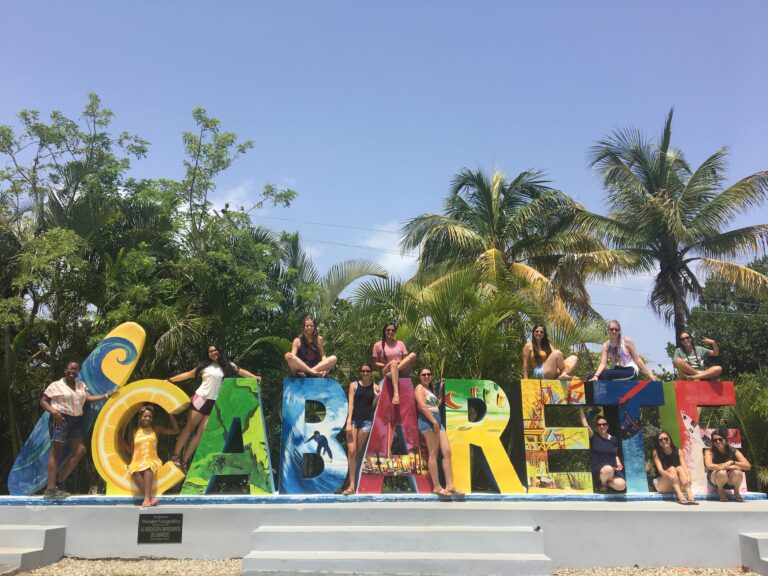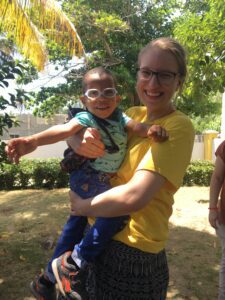 Undergraduate students, graduate students, recent graduates, and post-bacc students.
Participating students will receive focused instruction on Spanish vocabulary and linguistic constructions designed to prepare practitioners for the workplace. Additionally, students will gain hands-on experience seldom found in the classroom including professional observation hours and one-on-one time with SLPs and other professionals.
Designed for undergraduate and graduate students ages 18 and up, this program is appropriate for intermediate, and advanced Spanish speakers interested in pursuing a career in speech-language pathology (speech therapy), audiology or a related field. This is an optimal program for students who want to take advantage of learning from professional Speech-Language-Hearing Association (ASHA) accredited speech-language pathologists (SLPs), improve their Spanish and/or gain advanced Spanish language communication skills through an immersive program.


Why Should I Travel with Therapy Abroad?
More than ever, speech-language pathology /speech therapy program selection committees, school districts, hospitals, and private clinics are looking for well-rounded, bi-lingual individuals with an interest and the ability to work collaboratively across cultures. SLP graduate programs, clinical rotations, and clinical fellowships are increasingly difficult to get into and the job market is increasingly competitive. In this program, you will work with and learn from a distinguished group of professional SLPs in a cross-cultural setting. We created this program specifically to help participants not only grow in the above areas, but also gain hands-on experience that's hard to duplicate in the classroom: professional observation hours, one-on-one time with SLPs in formal and informal settings, direct experience in public and allied health, and a chance to support local children, adults, and families with special needs.
Spaces for this program are very limited and fill up quickly! All applications will be individually evaluated on a rolling basis. Students on this program will primarily be working with children, so all applicants should be comfortable working with children and be creative and flexible to get the most out of their experience.


2024 Program Dates (We Currently Do Not Have Any Program Dates Scheduled for 2024)
2024 Program Dates (We Currently Do Not Have Any Program Dates Scheduled for 2024)
Students interested in Spanish language Immersion should consider applying to our Belize CSD Program. If you note on your application that you would like to work on your Spanish in a professional setting we will be sure to place you in a Spanish speaking area on our program in Belize
2021 Winter Program Dates (Now Accepting Applications)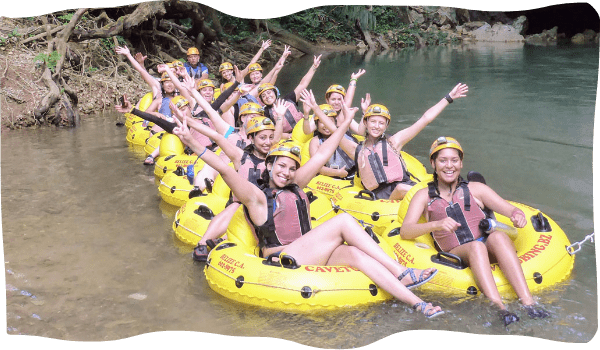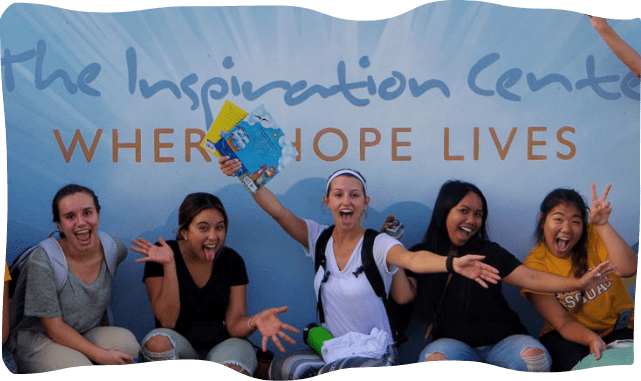 2021 Summer Program Dates (Now Accepting Applications)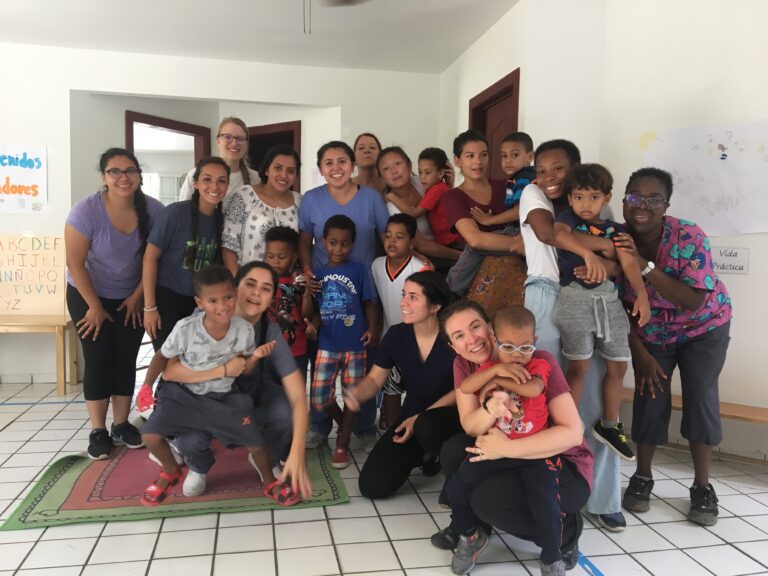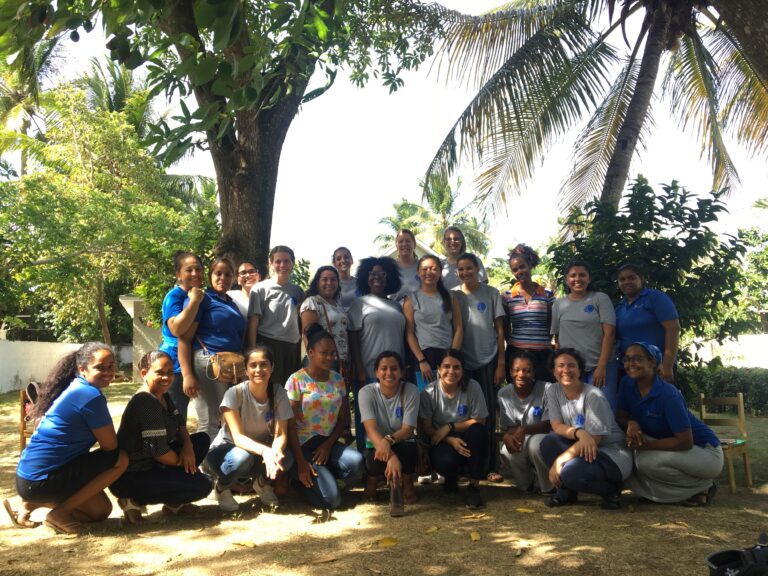 Therapy Abroad students and staff provide essential services such as speech & language screenings, evaluations, and intervention as well as ongoing capacity building for local educators and practitioners. Students and staff might also run a communication learning camp for children with special needs designed around skill-based stations (learning centers): speaking, listening, learning, sensory, fine and gross motor skills. Each day students will have group discussion as well as one-on-one time with SLPs and other professionals.
Therapy Abroad students will learn about diverse approaches to teaching and implement methodologies for designing and evaluating learning experiences used in the education of patients/clients, students, colleagues, and the broader community.
Excursions: While you will earn observation and clinic hours, there will also be opportunities for fun, cultural excursions. You will enjoy ziplining through the rain forest, cave canoeing, snorkeling in the world's second largest barrier reef, exploring a Mayan archeological site, and more!

Will Get Observation, Clinic and Volunteer Hours?
Yes! If you are interested in becoming an SLP, observing and volunteering are essential to providing you with first-hand experience of the profession and helping you build your case for graduate school and beyond. Our programs are a perfect way to diversify your experience working in different settings and gain needed observation, clinical, and volunteer hours. Because you will be completing observation hours with an ASHA licensed SLP on all of our programs, these hours may also count towards clinical competencies for students planning to pursue graduate education in speech-language pathology.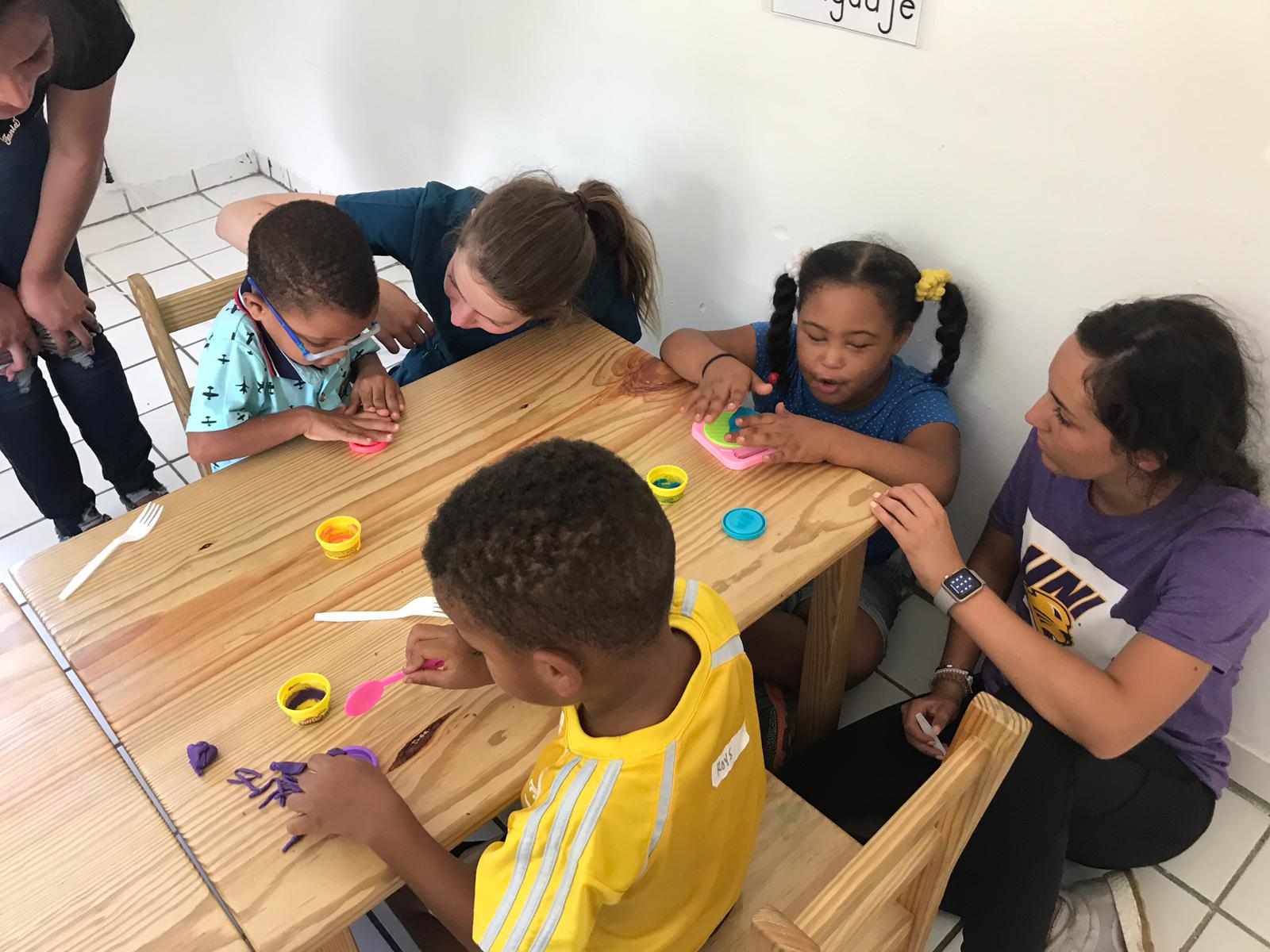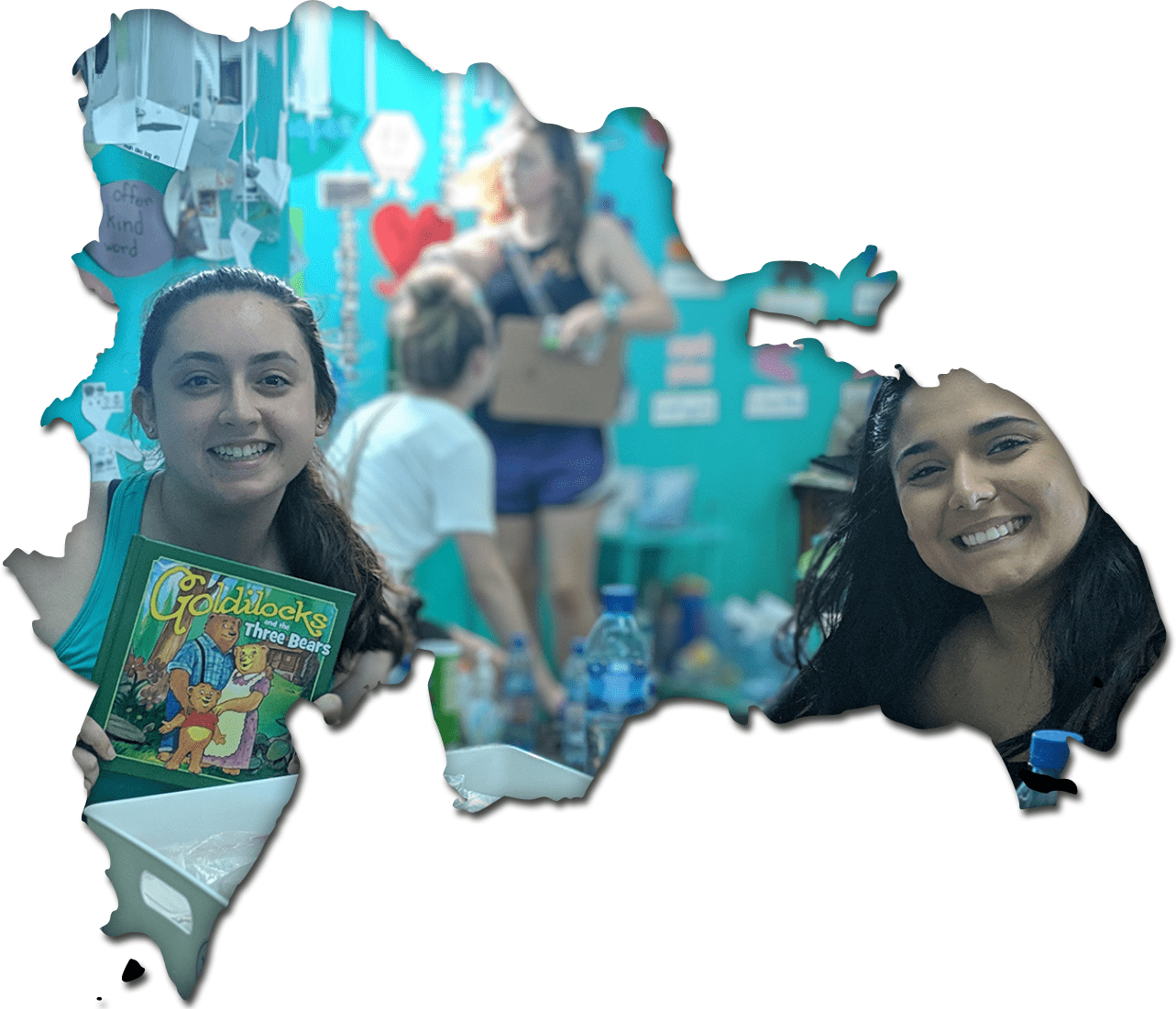 Day 1: Fly to DR either on a group flight (most popular choice) or on your own**

Day 2: Arrival Day/Orientation

Day 3: Screenings, Evaluations, & Home Visits

Day 4-6: Tykes Therapy Camp

Day 7-9: Adventure Excursions

Day 9-11: Tykes Therapy Camp

Day 12: Adventure Excursions

Day 13: Fly home
*sample itinerary can vary based on the group and dates
**students taking their own flight will pay a $300 admin fee to cover the cost of private transportation to/from airports and a Therapy Abroad staff person.



You will stay in a comfortable, Western-style accommodation (with a Dominican touch) near the beach with communal areas to relax, meeting areas for group discussion, and plenty of beautiful coastal spaces to explore with fellow students. Every day students will have access to Wi-Fi, fresh drinking water, western style toilets and showers, laundry services and plenty of restaurants and cafes within walking distance. Meals will be home cooked Dominican and Western cuisine consisting of rice and beans, chicken, fish, pasta, seafood, other meats, salads, and fresh vegetables and fruits. We have a 100% guarantee that you will have plenty of amazing food!
We can cater to specific dietary needs as long as you let us know ahead of time. In addition to the scenic charm of the North Coast, the warmth and hospitality of the Dominican people and culture will make this the ultimate adventure!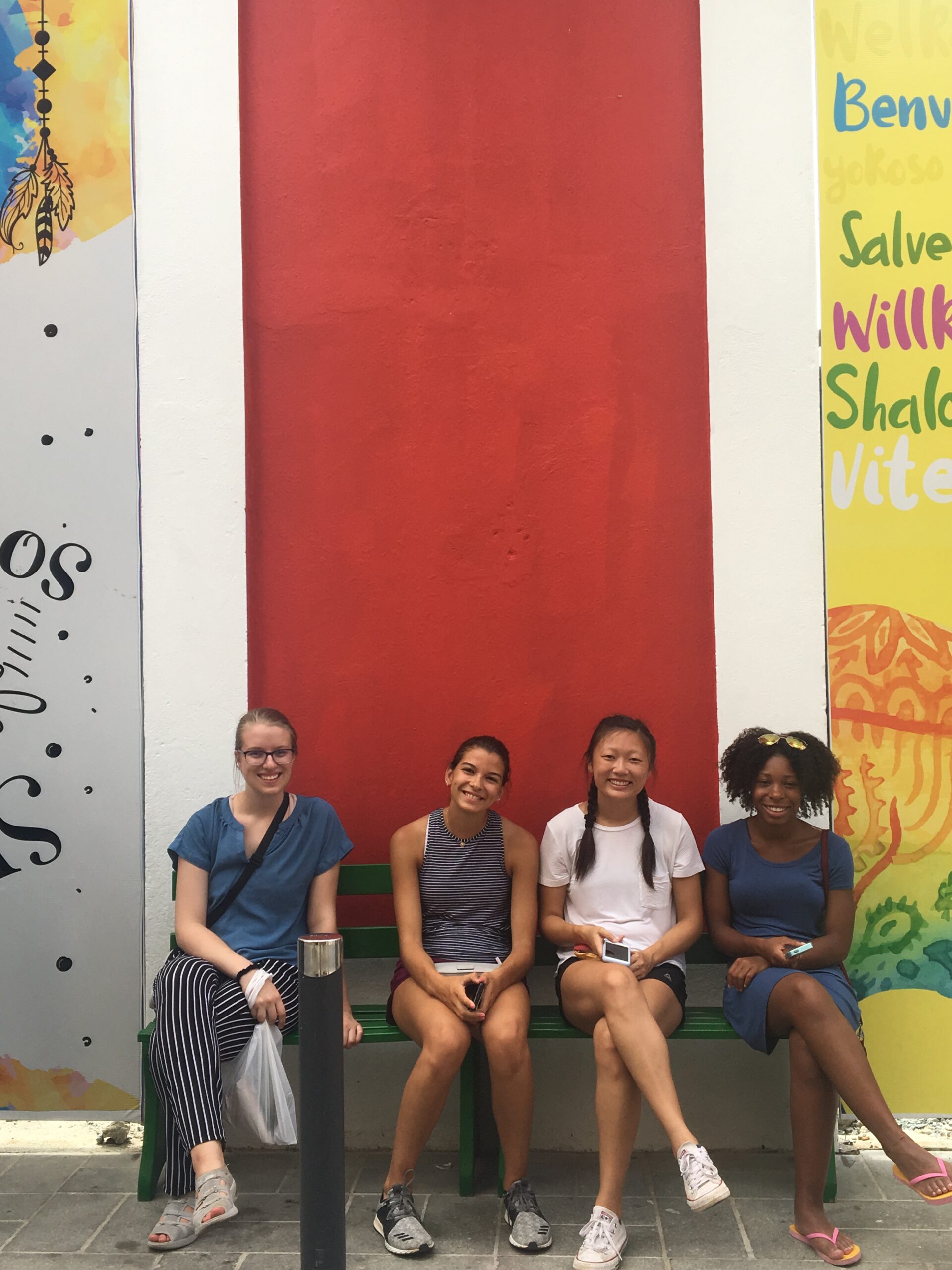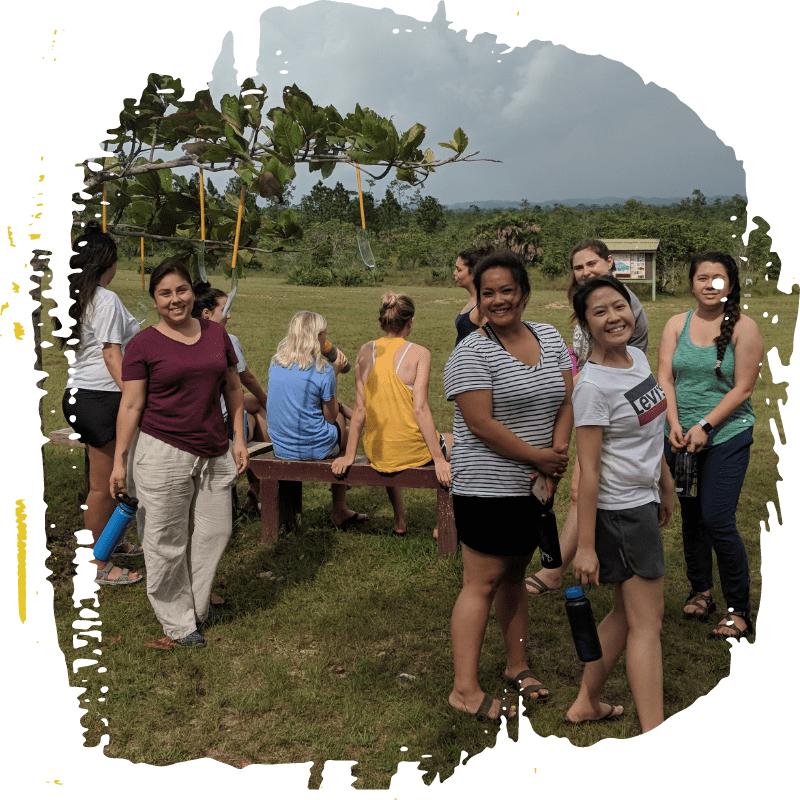 Students with Therapy Abroad will find out that we pack a lot of activities into a two-week program, but we will also make sure you have down time to relax, write in your journal, use the internet, talk to our staff and explore. Our Staff are a great source of advice and are here to help you make the most of your time abroad. If you have any questions about any opportunities not listed in our program, want to try some new food a friend has told you about or just try something different, then let us know any time before or during your program and we will do our best to make it happen.
Benefits for Students Who Participate in this Program Include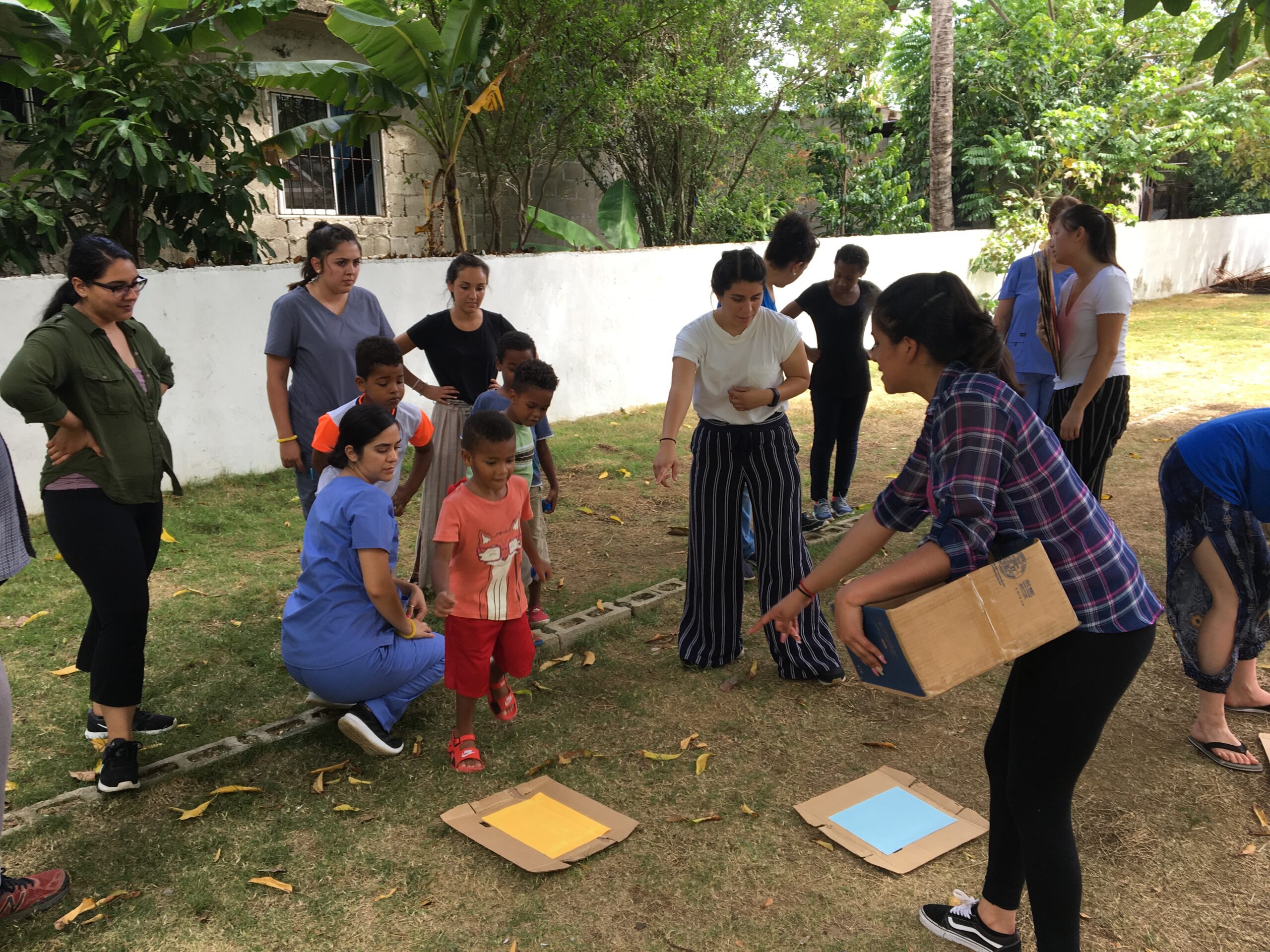 $3,950 USD not including international airfare. Airfare from the Continental USA is estimated at $600 -$800. Therapy Abroad will organize group flights departing from Miami International Airport (MIA).
We got you covered: Travel and study abroad is a big investment and our commitment to you is that we will work hard every day to make sure you are going to have the most amazing experience: professional staff, tasty meals and comfortable accommodations, and overall, a well-crafted itinerary full of diverse activities and good people.
With the exception of international airfare, our trips are all-inclusive. We won't try to upsell you on any "additional activities" or "additional optional activities" that aren't advertised as part of the program. More specifically, your program includes:
IMPORTANT NOTE: Intermediate to Advance Spanish is required for this program, and students from any relevant department or major may apply. Spaces for this program are limited and fill up quickly. All applications will be individually evaluated on a rolling basis. Students on this program will
El mundo es un libro, y los que no viajan leen solo una pagina.