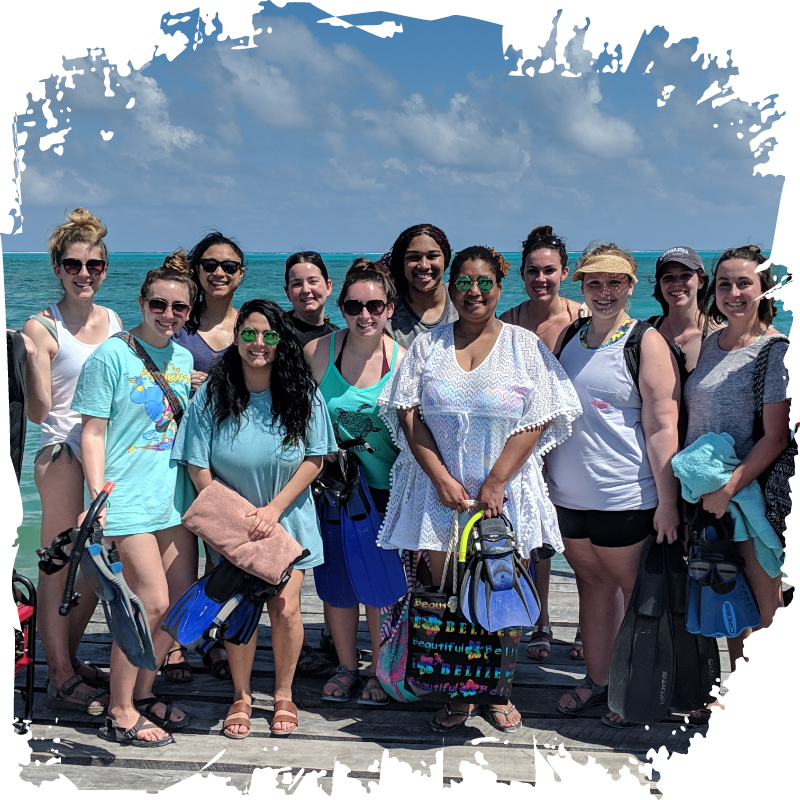 Dominican Republic: Communication Sciences & Disorders Program with Spanish Language Immersion


Dominican Republic: Communication Sciences & Disorders Program with Spanish Language Immersion
This program is located in the Dominican Republic! The DR has it all! It is the second largest and most diverse Caribbean country and is well known for its amazing hospitality, warm people, diverse cuisine, adventure activities, and some of the world's most well-known beaches.
This two-week, Communication Science & Disorders program is based in the Caribbean nation of Dominican Republic (DR) on the island of Hispaniola. Designed for undergraduate and graduate students ages 18 and up, this program is appropriate for beginner, intermediate, and advanced Spanish speakers interested in pursuing a career in speech-language pathology (speech therapy), audiology or a related field. This is an optimal program for students who want to take advantage of learning from professional Speech-Language-Hearing Association (ASHA) accredited speech-language pathologists (SLPs), improve their Spanish and/or gain advanced Spanish language communication skills through an immersive program.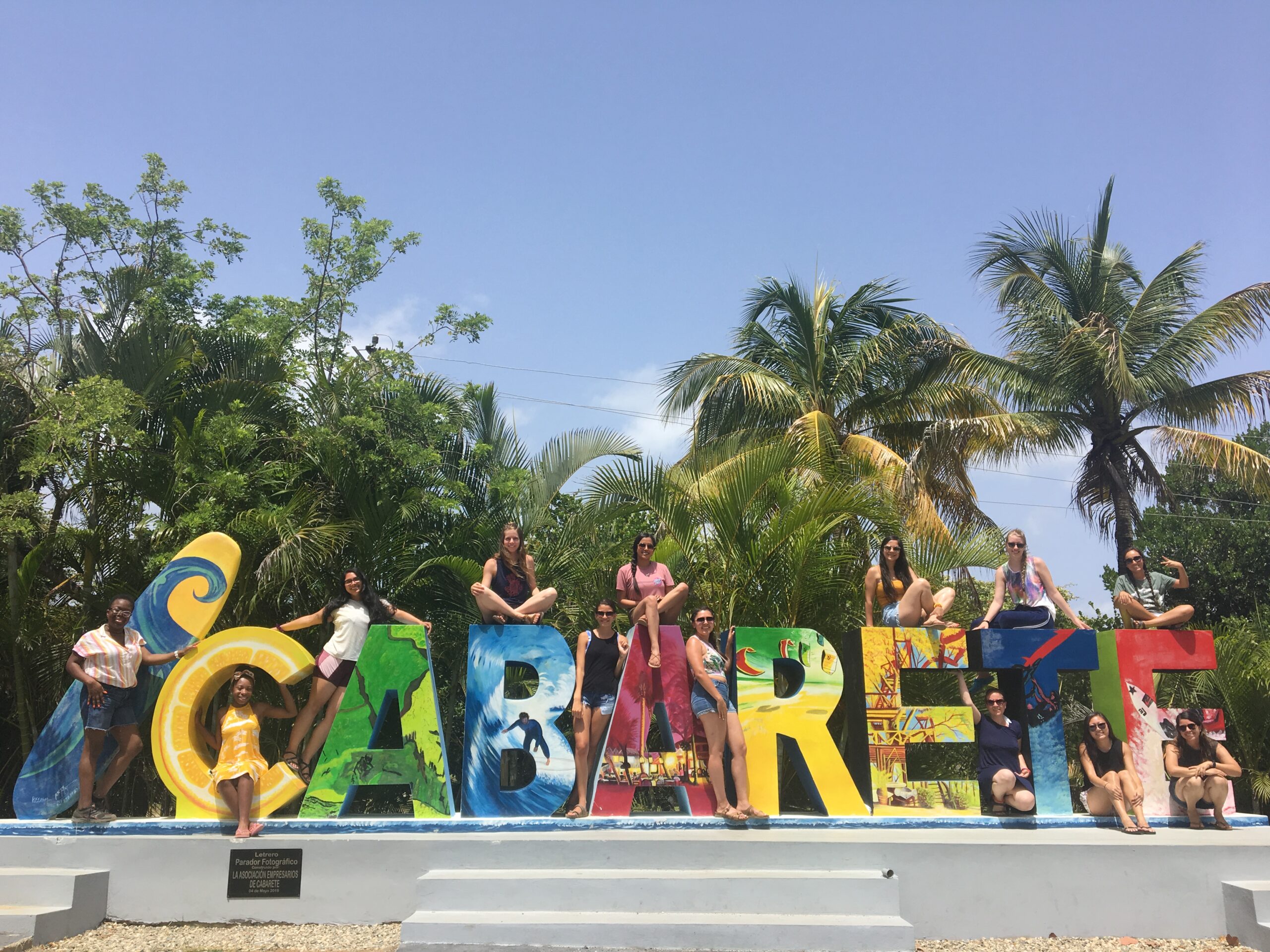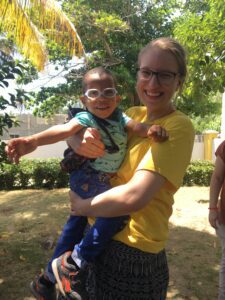 More specifically, students will be afforded the opportunity to participate in a custom language program designed for SLPs in an active and immersive environment, lead by bilingual practitioners. Participating students will receive focused instruction on Spanish vocabulary and linguistic constructions designed to prepare practitioners for the workplace. Additionally, students will gain hands-on experience seldom found in the classroom including professional observation hours and one-on-one time with SLPs and other professionals.
The Dominican Republic is a tropical paradise steeped in history and beauty. Participating students will have the opportunity to experience a wide variety of what the DR has to offer, including a visit to a National Park and some of the most pristine beaches on the island, a city tour of the old town of Puerto Plata and several cultural activities including a boat ride up the River Yassica and, of course, plenty of dancing and delicious Caribbean meals. In addition, participating students will work with schools and other community partners to help the DR meet a huge demand for speech and language services.


Participating students will collaborate with government organizations, non-governmental organizations (NGOs), private clinics and charitable organizations to bring services to families throughout the country. Focusing on grassroots community based outreach, students will work directly with ASHA licensed SLPs and other professionals including physical therapists (PTs), occupational therapists (OTs), social workers (SWs) and medical doctors (MDs) in small groups, learning about speech & language disorders, feeding, swallowing disorders, behavior modification, disabilities, and special needs in multicultural environments. Participating students will gain invaluable hands-on experience through fun play-based activities and will also conduct field-based speech & language screens, observe evaluations, develop and implement intervention plans and learn through focused discussions on a variety of topics.
Students applying to this program must have some have a basic level of conversational Spanish. This program will be conducted in English and Spanish with advanced instruction in Spanish for SLPS. If you are not sure about your level of Spanish, you can reach out to Therapy Abroad for further information and we can help you determine if this program is the right choice for you.
Spaces for this program are very limited and fill up quickly! All applications will be individually evaluated on a rolling basis. Students on this program will primarily be working with children, so all applicants should be comfortable working with children and be creative and flexible to get the most out of their experience.


2023 Summer Program Dates
2023 Summer Program Dates
June 10 - June 23

( 14 Day Summer Program )
Only a basic level of Spanish is required for this program. We encourage beginners, intermediate, advanced, and native speakers to apply. We will meet you where you are and make sure you get the most out of the program and out of your language ability.
2021 Winter Program Dates (Now Accepting Applications)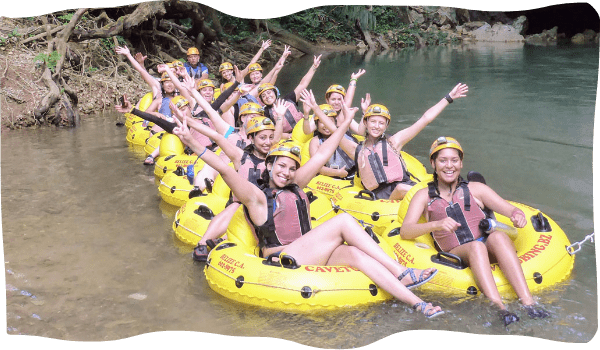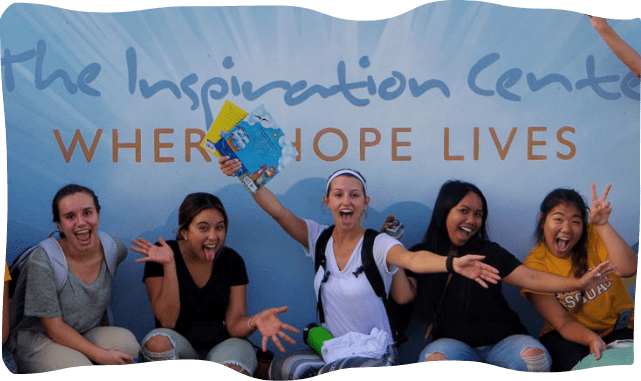 2021 Summer Program Dates (Now Accepting Applications)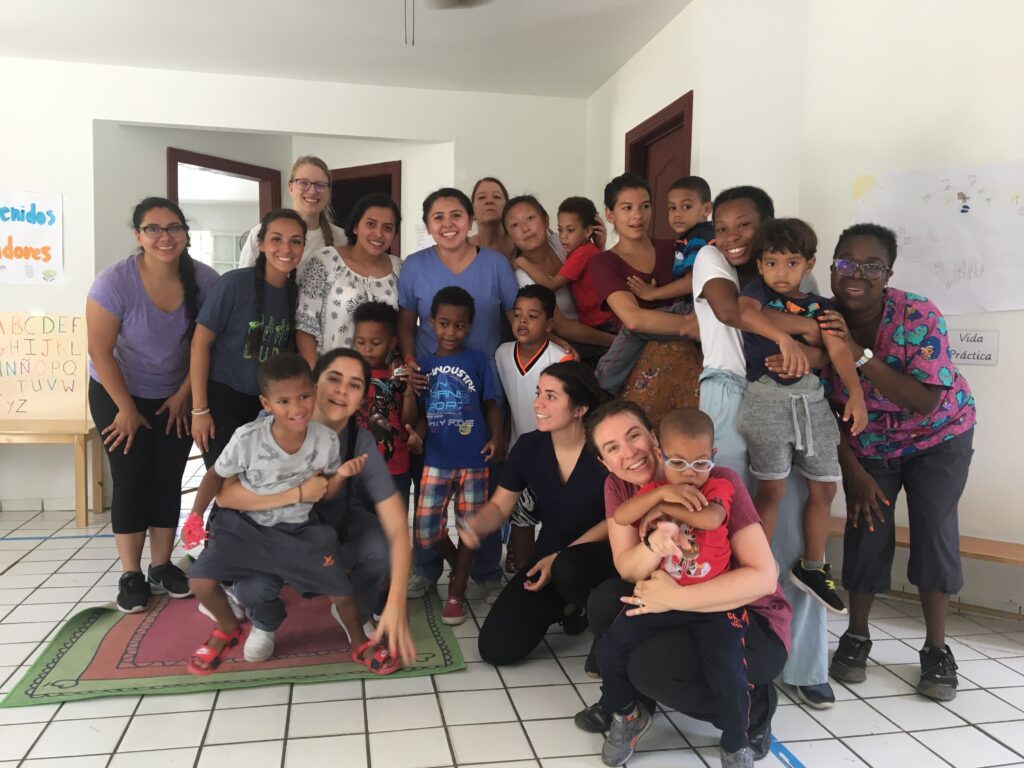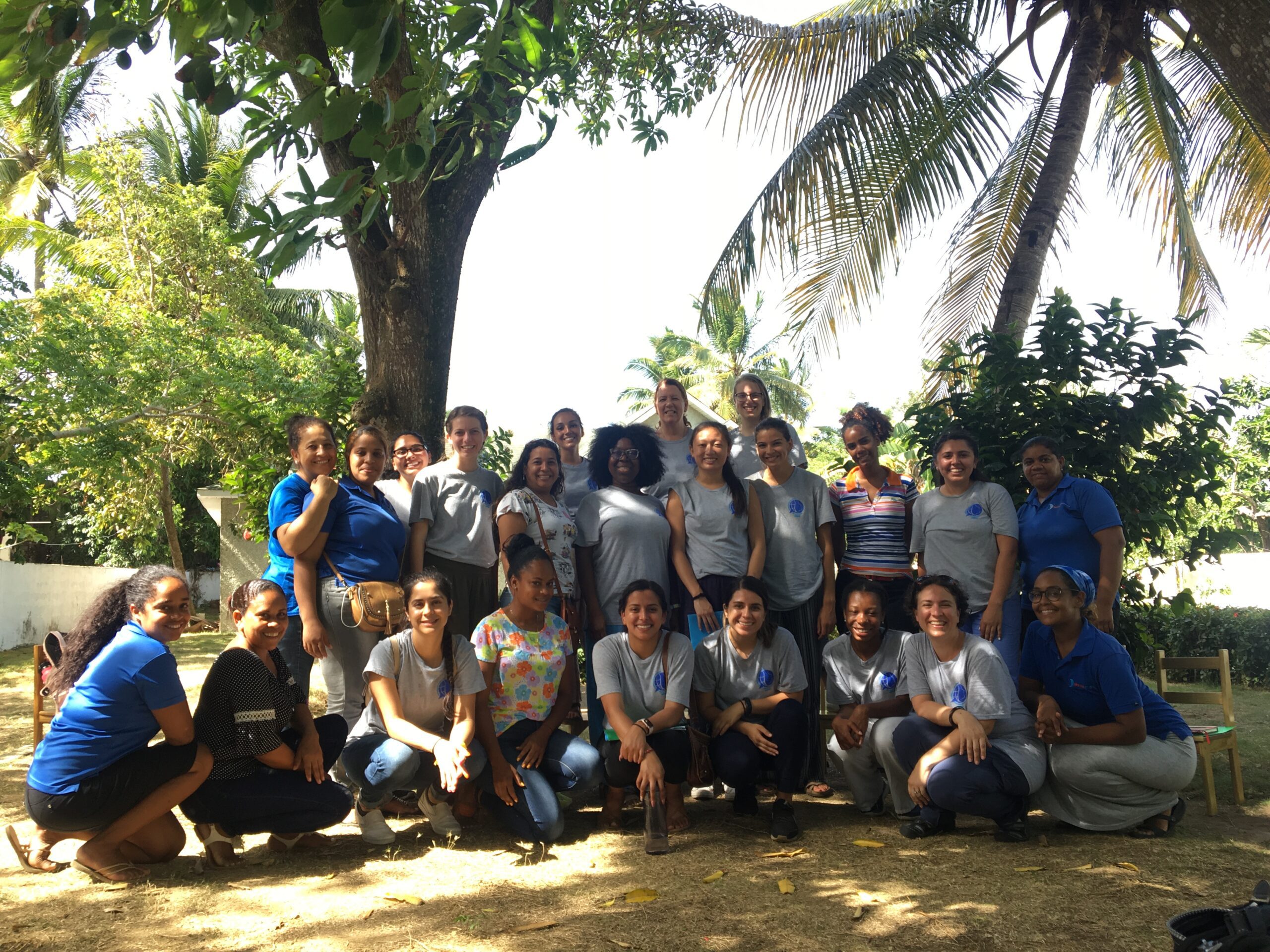 The goals of this program are co-defined by working directly with the government, local communities, schools, NGOs, charities, and hospitals. Therapy Abroad students and staff provide essential services such as speech & language screenings, evaluations, and intervention as well as ongoing capacity building for local educators and practitioners. Students and staff might also run a communication learning camp for children with special needs designed around skill-based stations (learning centers): speaking, listening, learning, sensory, fine and gross motor skills. Each day students will have group discussion as well as one-on-one time with SLPs and other professionals.
In collaboration with our partner organizations, students will also take part in home-based field visits — considered an important part of the learning experience for all participating students. Students will visit with families and children living with special needs in their own homes as part of a small interdisciplinary team consisting of SLPs, social workers and medical doctors. Focusing on speech & language, swallowing disorders and special education, participating students will develop critical observation skills in a home environment.
Time will also be set aside to learn new concepts, practice skills, and learn about Dominican culture and history. In addition, participating students will gain hands-on and observational experience working in a variety of settings, leadership experience as well as insight and discussion on applying to graduate schools and career opportunities as an SLP. Many aspects of the program will be inherently spontaneous and based on the individual skills, background, and interest of participating students, creating what we believe to be a fluid and deep learning experience for all involved.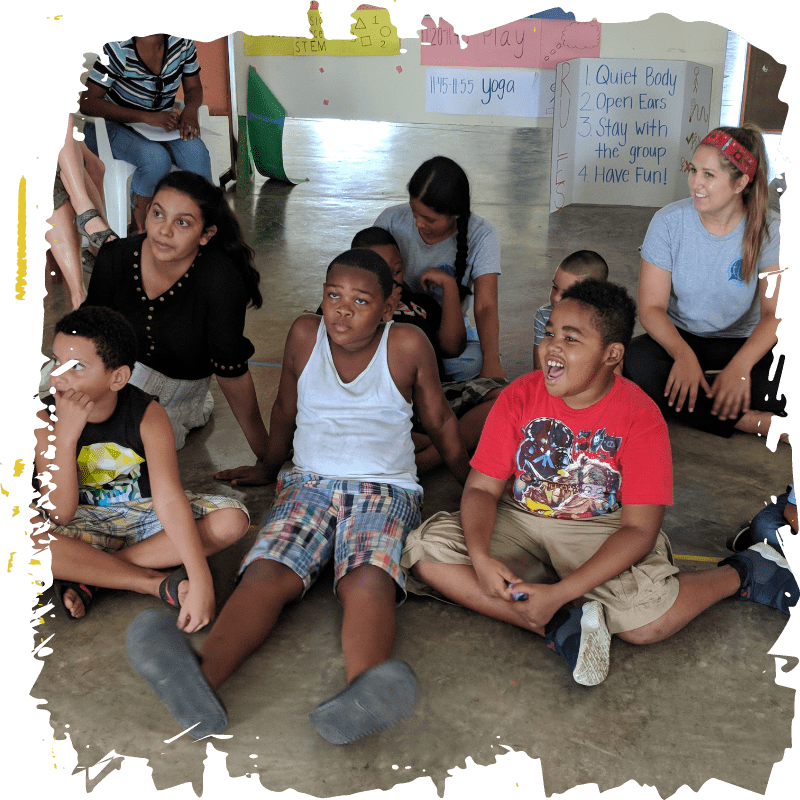 We design all of our programs with students in mind and we know that observation is a great way to learn more about speech-language pathology (speech therapy) and related fields. Because you will be completing observation hours with an ASHA licensed SLP on all of our programs, these hours may also count towards clinical competencies for students planning to pursue graduate education in speech-language pathology. Please check with your school or department to find out more information. We would also be happy to provide your undergraduate advisor or a specific professor with information. Simply provide us with their contact information or have them email us directly to request information.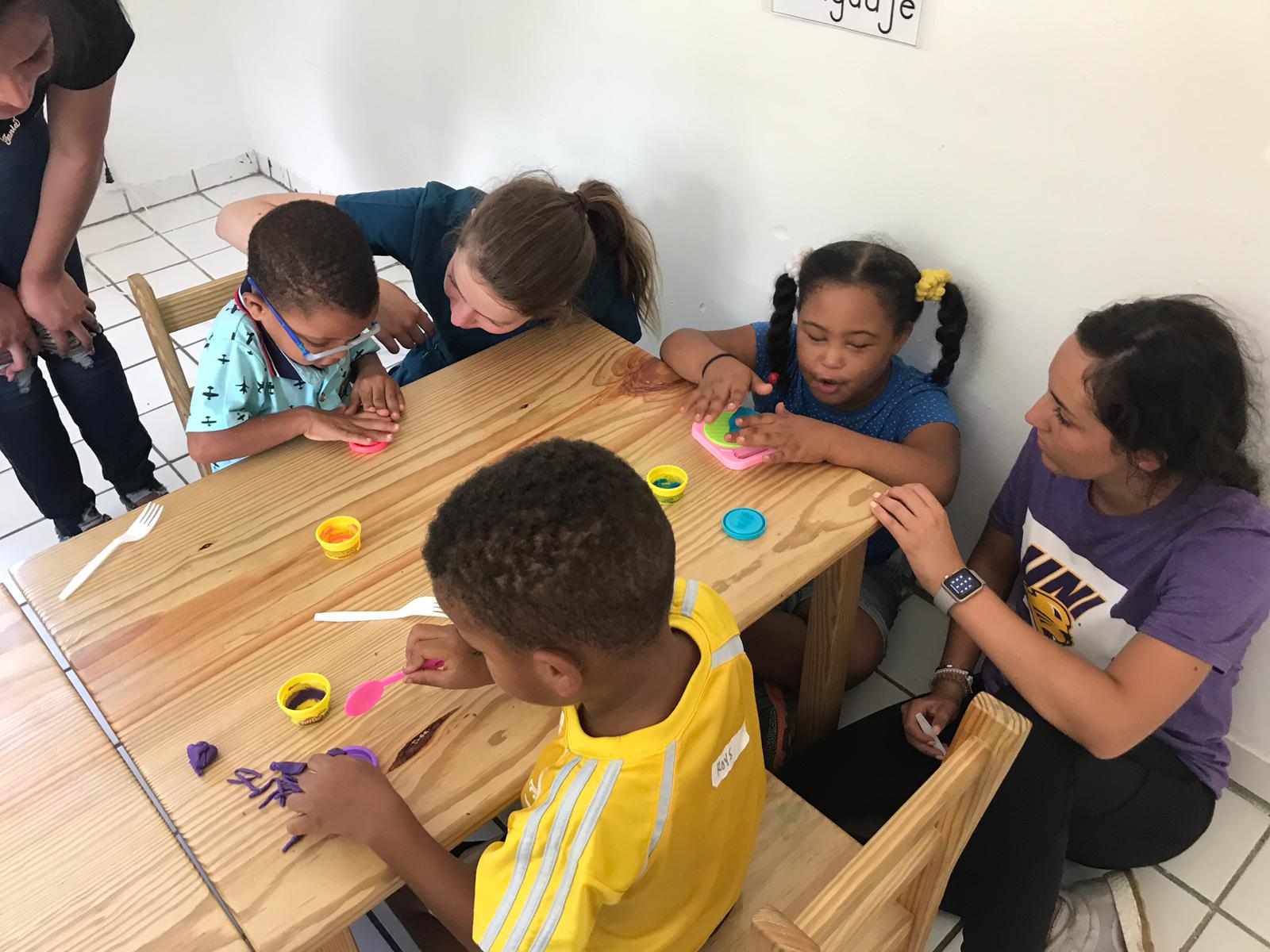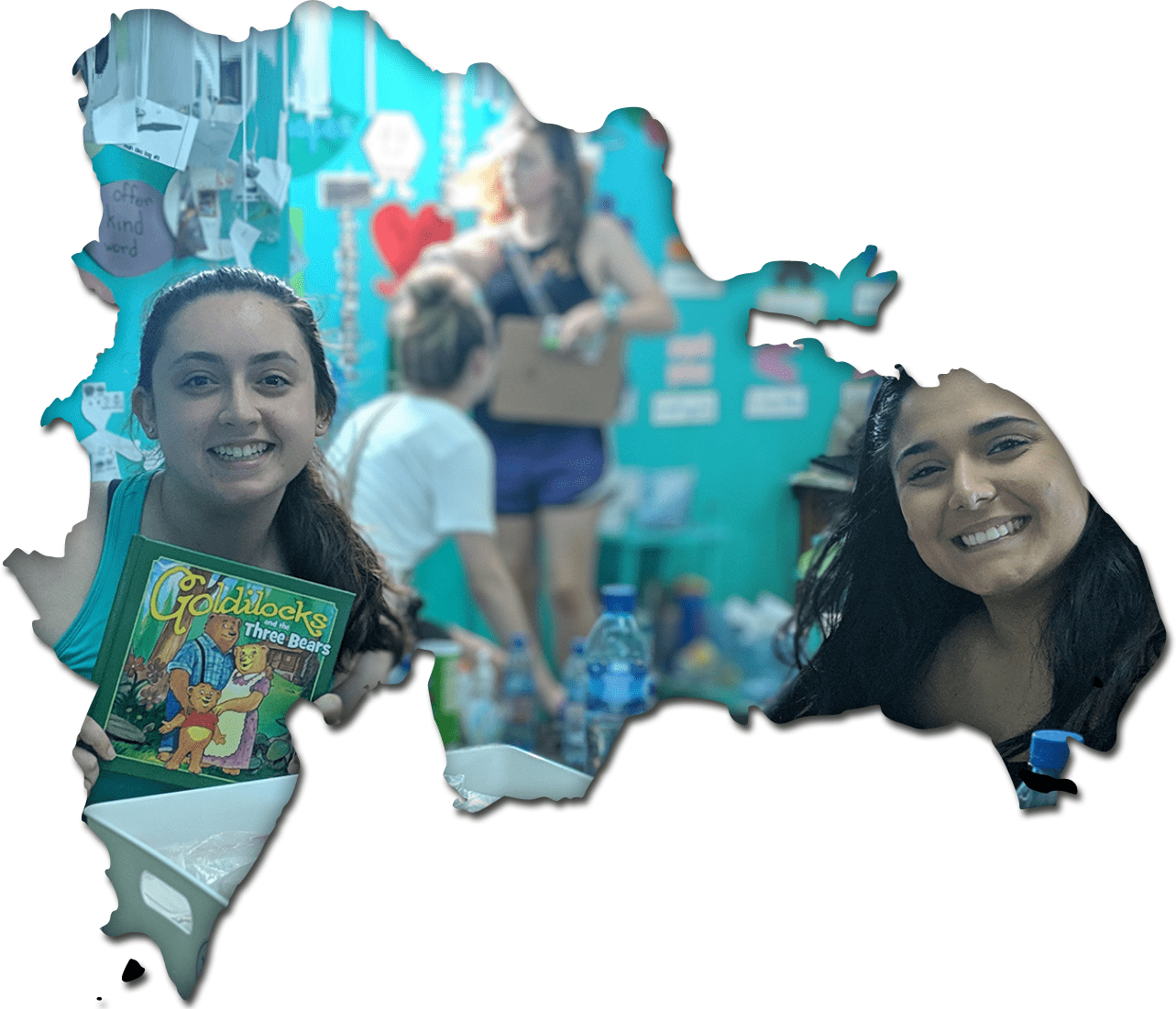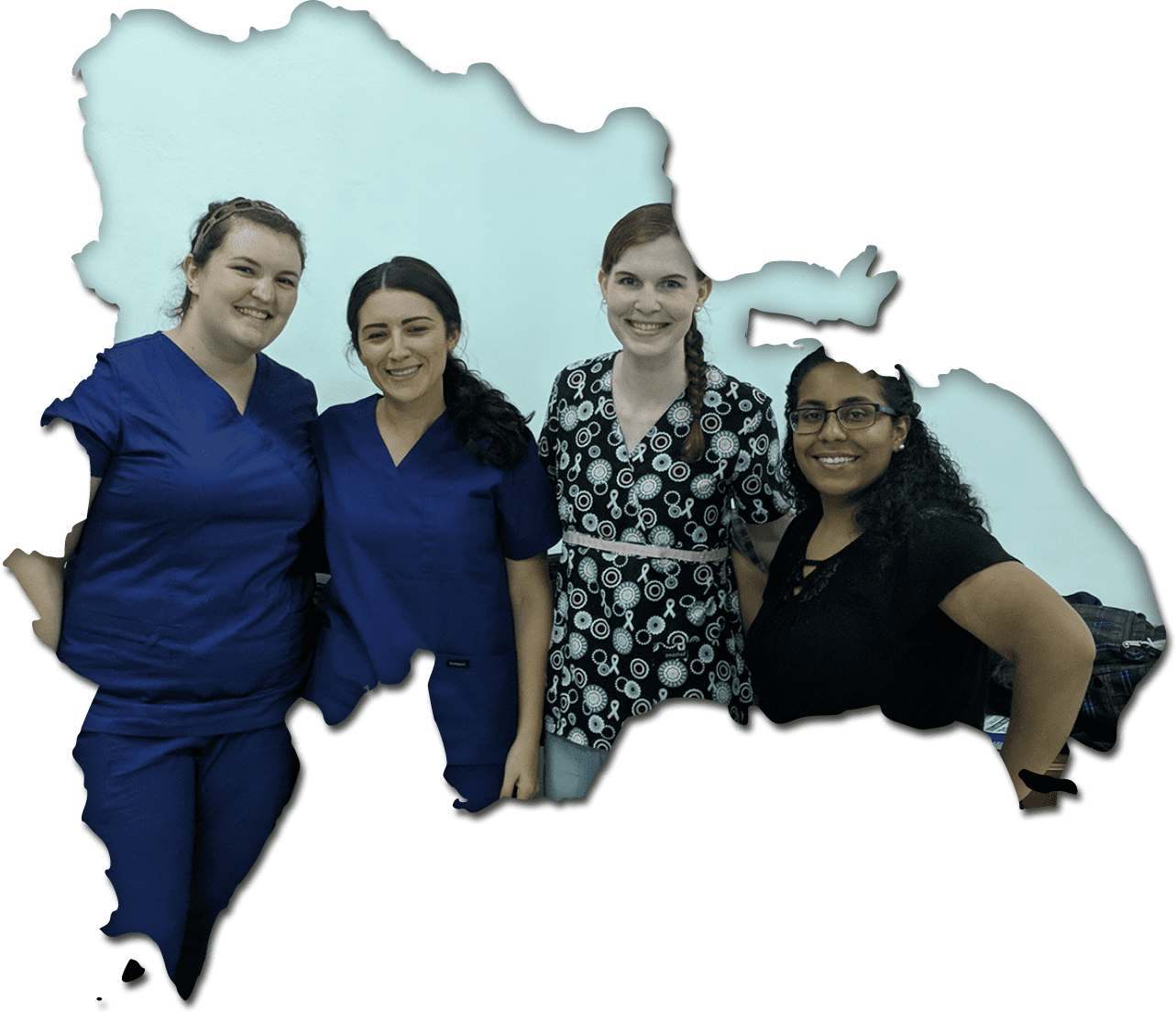 Most Therapy Abroad students chose to fly on one of our organized group flights and will be joined by at least one Therapy Abroad staff member to help you through international check-in and departure process. On arrival day (Saturday or Sunday), all students will be greeted by additional staff at either Gregorio Luperón International Airport (POP) or Las Americas International Airport (SDQ) and from there you will be driven by private bus through beautiful scenery to your accommodation just outside of Cabarete in the Northern province of Puerto Plata.
After checking into your rooms, students will have a home cooked dinner and then attend a short orientation and safety briefing that will set you up for success. The DREAM Project (Dominican Republic Education and Mentor Project), our strategic partner in the Dominican Republic, is a not-for-profit education organization that provides high-quality education, youth development and comprehensive community enrichment programs for children and families across the Dominican Republic. The DREAM Center, located in El Callejón de la Loma, Cabarete, offers a welcoming and central setting for participating students and staff to collaborate, and an excellent entry point into the surrounding communities and schools. Through our partnership with DREAM Project, we hope that Therapy Abroad students will not only gain a deep understanding of communication sciences and disorders in the bilingual context but also develop a unique perspective into wonderful culture of the Dominican Republic.
Monday through Friday will consist of a variety of activities that might include running a learning camp, providing speech & language screens at local schools, visiting and working with other private practice and charitable organizations, specialized Spanish instruction for SLP classes, group discussions, and other fun group activities as listed in the program details section above.



You will stay in a comfortable, Western-style accommodation (with a Dominican touch) near the beach with communal areas to relax, meeting areas for group discussion, and plenty of beautiful coastal spaces to explore with fellow students. Every day students will have access to Wi-Fi, fresh drinking water, western style toilets and showers, laundry services and plenty of restaurants and cafes within walking distance. Meals will be home cooked Dominican and Western cuisine consisting of rice and beans, chicken, fish, pasta, seafood, other meats, salads, and fresh vegetables and fruits. We have a 100% guarantee that you will have plenty of amazing food! We can cater to specific dietary needs as long as you let us know ahead of time. In addition to the scenic charm of the North Coast, the warmth and hospitality of the Dominican people and culture will make every adventure a pleasure.
Over the weekends, the group will experience the best of the Dominican Republic's North coast with included trips to the Playa Grande, Laguna Gri Gri, El Choco National Park, Puerto Plata as well as several stops at local markets and towns along the north coast. Optional surfing lessons on one of the best beginner breaks in the Caribbean can be arranged!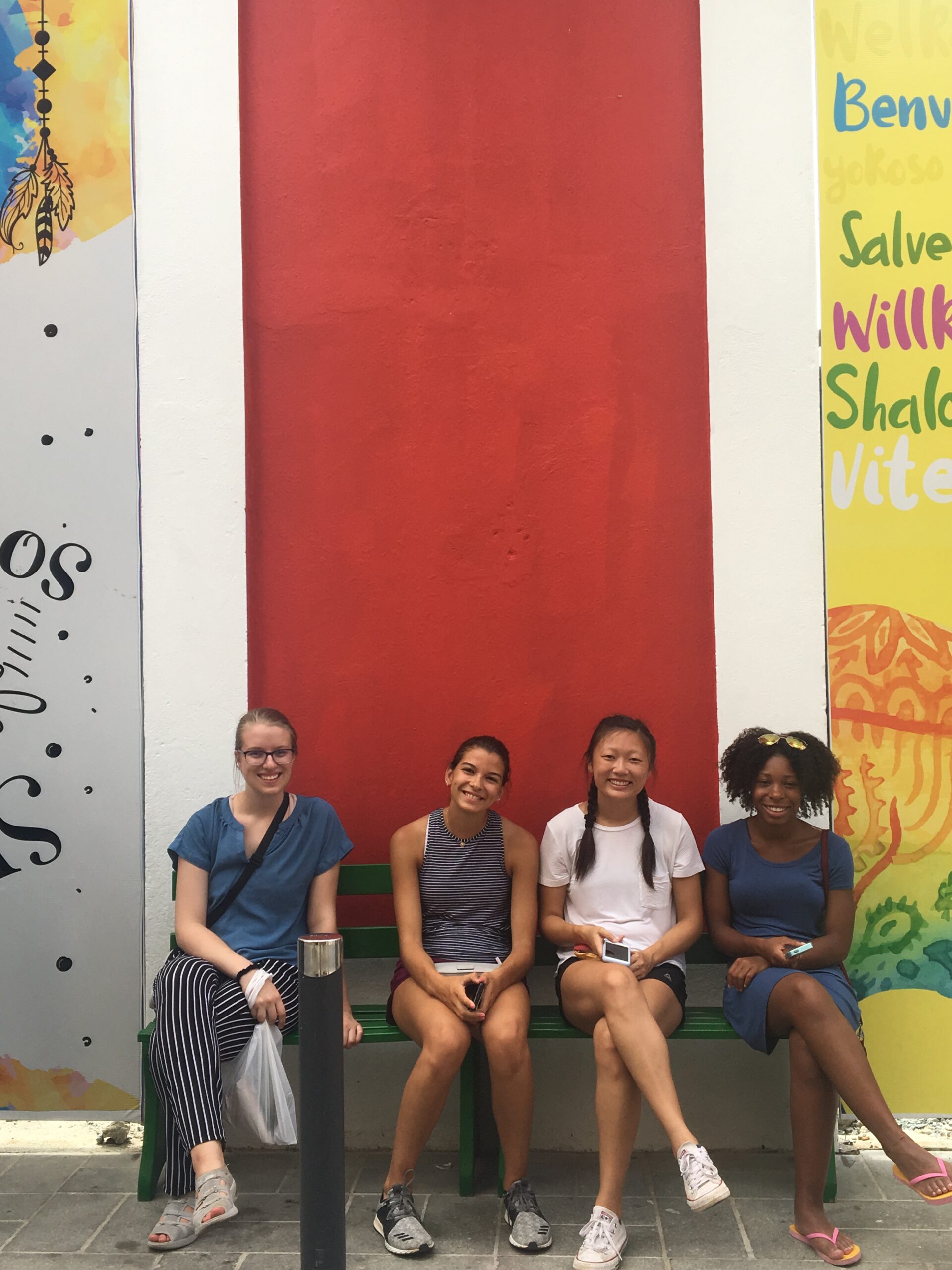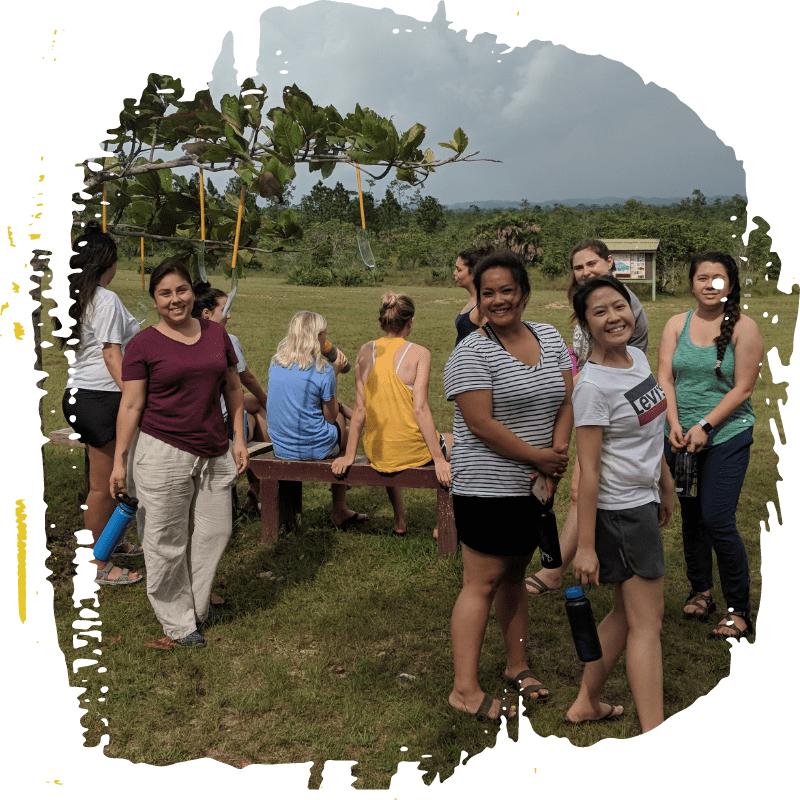 Students with Therapy Abroad will find out that we pack a lot of activities into a two-week program, but we will also make sure you have down time to relax, write in your journal, use the internet, talk to our staff and explore. Our Staff are a great source of advice and are here to help you make the most of your time abroad. If you have any questions about any opportunities not listed in our program, want to try some new food a friend has told you about or just try something different, then let us know any time before or during your program and we will do our best to make it happen.
Benefits for Students Who Participate in this Program Include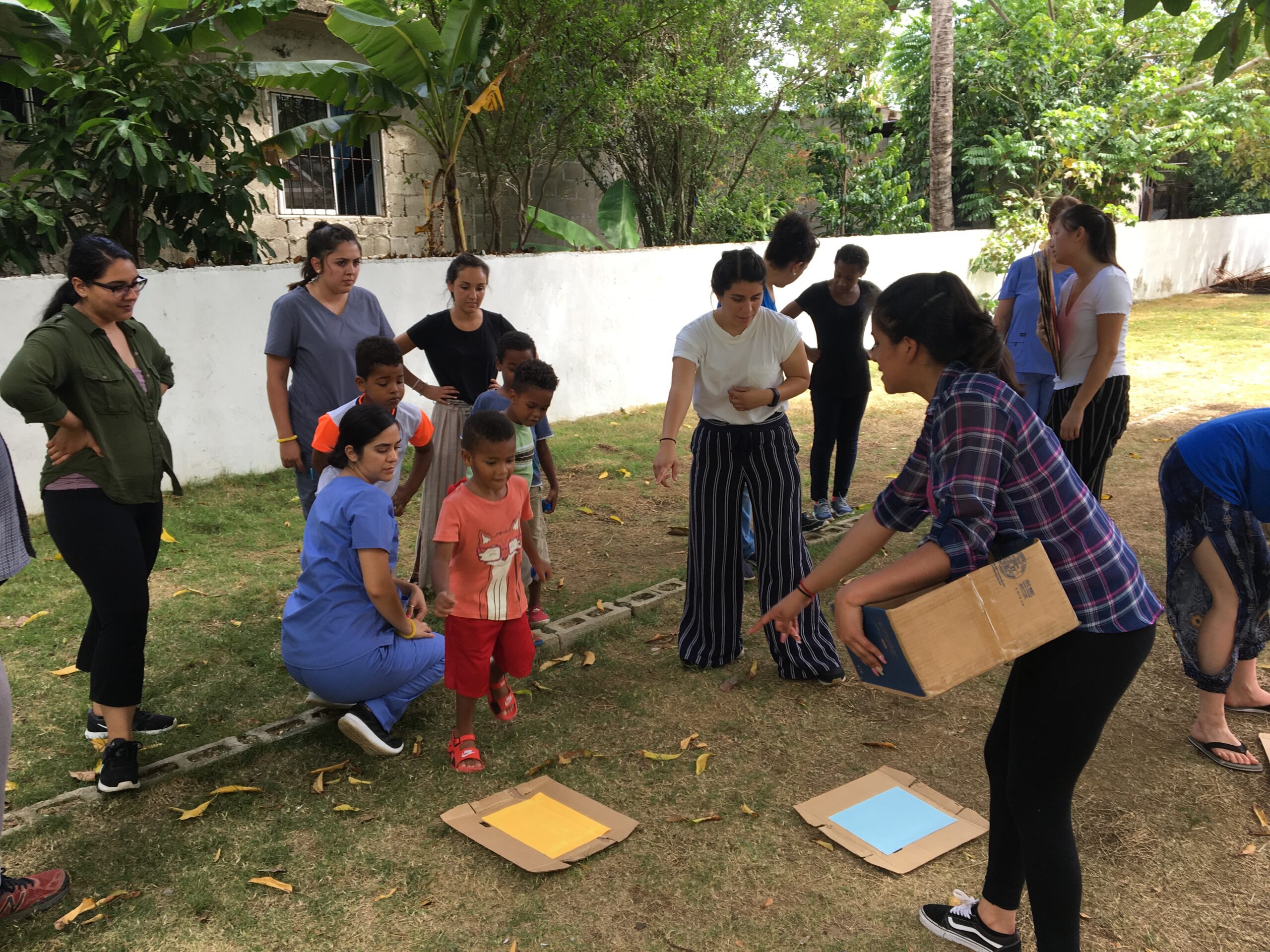 $3,950 USD not including international airfare. Airfare from the Continental USA is estimated at $550. Therapy Abroad will organize group flights departing from Miami International Airport (MIA).
We know that travel and study abroad is a big investment and our promise to you is that we will work hard every day to make sure you are going to have the most amazing experience, best staff, tastiest meals, an excellent itinerary full of the best activities and the meaningful hands-on experience that you are expecting.
With the exception of international airfare, our trips are all-inclusive. We won't try to upsell you on any "additional activities" or "additional optional activities" that are advertised as part of the program. Your tuition covers: All activities. All materials. All meals. All housing. Everything. We want all of our students to arrive and participate fully in every activity and every learning experience without ever thinking about how much money they are going to spend.
El mundo es un libro, y los que no viajan leen solo una pagina.