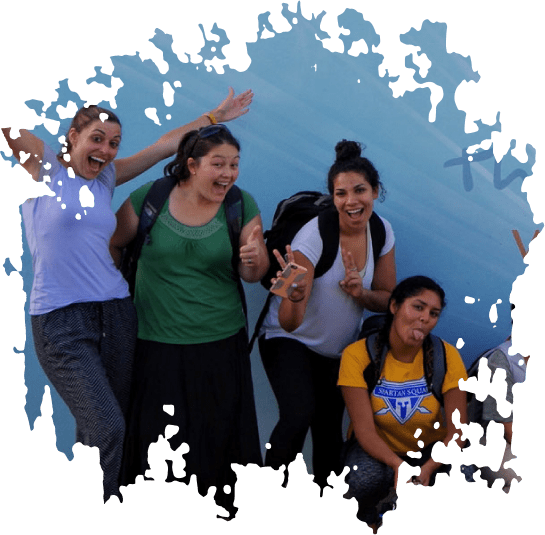 Therapy Abroad consists of a small staff of dedicated professionals who love what they do and want to share their knowledge, skills, and experiences with students and other professionals.  Each and every one of our programs is designed to create a completely unique learning environment that combines international travel, study abroad, hands-on experiences, professional development, and cultural exchange in a fun and safe environment. Our diverse program team is comprised of professionals from a variety of clinical and academic settings. In addition to our full-time staff, we also have professors and clinicians from around the world who take time out of their busy schedules to lead our programs and mentor our students.


Our mission as a team is to help you gain hands-on experience outside of the classroom. Our team has a common goal to inspire more students and professionals to take that first step toward volunteering, service-learning or completing a practicum experience abroad.  Whatever your personal goal is -a more competitive graduate school application, advanced language skills for the workplace, developing cultural competencies, gaining observation hours, or to simply gain unique professional insight that comes from working in a foreign location -we hope you will join us.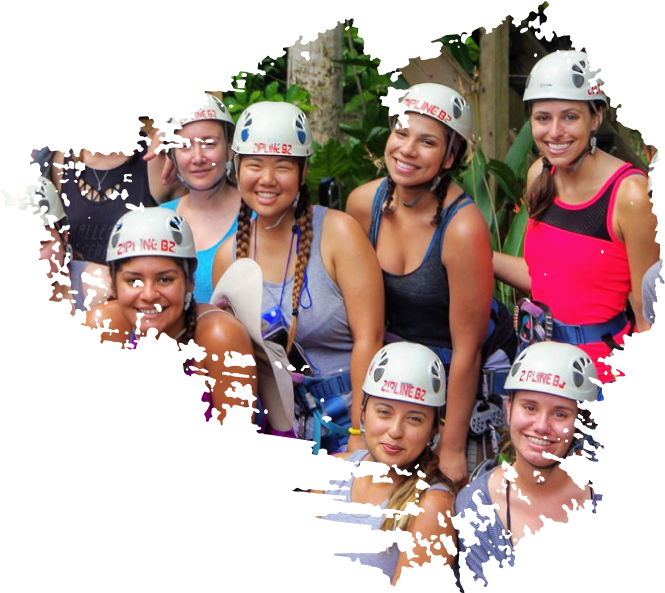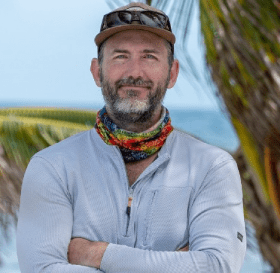 Chad Allen
Co-Founder & President

Chad is a co-founder of Therapy Abroad and serves as president and managing director. He has more than 20 years of experience working domestically and internationally in community-based program design and implementation, program management, and volunteer management. He served as a Peace Corps volunteer in the Philippines where he developed his love for working with people, organizations, and communities and a passion for international travel. Since then, he has lived and worked in Thailand, South Africa, and Australia as a project leader and country director for a student volunteer and travel organization. He continues to travel and explore the world whenever he can. Chad attended Florida State University where he received his undergraduate and master's degrees in geography.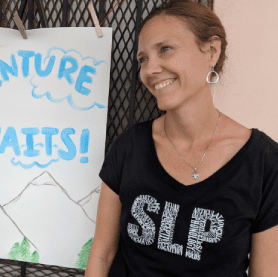 Jessica Brown, MS., CCC-SLP, MT-BC
Co-Founder & Advisor

Jessy is a co-founder and clinical advisor for Therapy Abroad. Jessy completed her undergraduate degree in music therapy with classical guitar as her primary instrument and began her career as a music therapist working for hospice for 5 years. After taking a career break to travel in Southeast Asia and South America, she decided to return to school and pursue a master's degree in communication sciences and disorders. Jessy worked as a speech-language pathologist for several years before moving to Thailand where she lived and worked for nearly six years. Since returning to the USA, she has worked in a variety of settings including home health, schools, outpatient clinic, state residential hospital, and acute care. Jessy is currently a full-time doctoral student in Neuroscience & Gerontology at Iowa State University.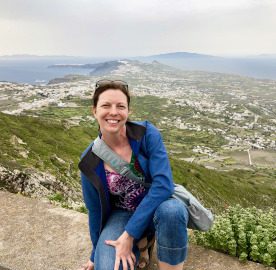 Katie Kirkland, M.Ed.
International Operations Director

Katie is the International Operations Director for Therapy Abroad. She has over 10 years of experience working in study abroad, global education, project management, program development, and international risk management. Katie has also traveled to over 30 countries and six continents. She's hoping to make it to Antarctica one day! Katie earned her Bachelor's degree at the University of South Carolina and her M.Ed. in global studies at the University of Illinois. During COVID-19, Katie decided to pursue another passion by helping others through speech therapy and is excited to combine her two passions with Therapy Abroad. She is currently pursuing her Master's degree in Communication Sciences and Disorders - Speech Language Pathology at East Carolina University. In addition to traveling, Katie loves outdoor adventures, sports, meeting new people and experiencing different cultures, and spending time with her fur baby, Wagz.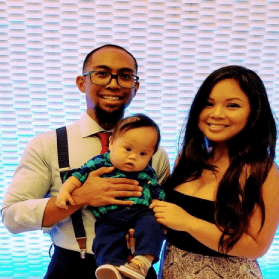 Jen Credo
Student Care Coordinator

Jen serves as Student Care Coordinator for Therapy Abroad. She was born and raised in Southern California where she earned her Bachelor's degree in Accounting from California State University, Fullerton. She has over 13 years experience working in customer service, program and flight planning and finance. She enjoys being a mom, reading, spending time with family and being an advocate for Down Syndrome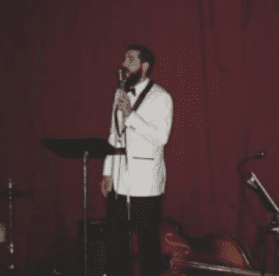 Dr. Kris Brock, Ph.D., CCC-SLP
Academic Program Advisor & AAC Programs Director

Kris is an Assistant Professor at Idaho State University health Sciences Center who specializes in neurogenic communication disorders and augmentative and alternative communication (AAC). His primary research interests concern the development of AAC interface designs that are more compatible with the cognitive-linguistic capabilities of persons with aphasia and children with autism. Additionally, he is interested in translational research that investigates the communicative competence (e.g., turn-taking and longer communicative interactions) of individuals using currently available AAC technologies. Kris is also the Co-advisor of the CSUF National Student Speech-Language and Hearing Association chapter. While traditional didactic lectures are an important component of learning, Kris understands that repeated practice, structured mentorship, and active learning in the field are better teaching techniques that develop clinical scientists capable of engaging in lifelong learning. For more information about AAC programs email
[email protected]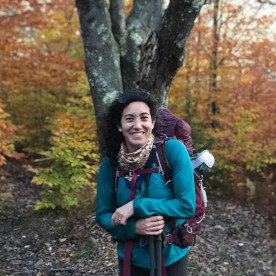 Jayme Vance, OTR/L MOT, RYN
Programs Manager

Jayme Vance is the current Programs Manager for therapy abroad and is a licensed Occupational Therapist, experienced outdoor and adventure guide, certified yoga instructor and former professor. Jayme received her undergraduate degree in Exercise Science with a minor in Disability Studies from the University of Delaware. She went on to complete her Masters in Occupational Therapy from Colorado State University. Jayme has worked in a variety of traditional healthcare settings as well as community-based non-profits. While pursuing her career in Occupational Therapy, Jayme simultaneously pursued her passion as an outdoor adventure guide. She began in the field of wilderness therapy and has since continued to train and guide in a variety setting both domestically and abroad. As a former professor at the University of Virginia, Jayme enjoys supporting students to explore and develop their passions both in, and out of, the classroom. She is also the co-founder for The Nature of Mind Body, an integrative health platform focused on holistic interventions and wellness outcomes. In her free time, Jayme can be found rolling around on her mountain bike, climbing up rock walls, paddling reasonable rapids on her kayak, trail running alongside her pup Tofu, or simply sitting still and finding solace in nature. She resides in central Virginia where she enjoys mild winters, long growing seasons, and time with her lifelong adventure buddy and husband.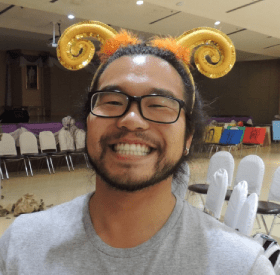 Dr. Evan Liu, PT, DPT, OCS, FAAOMPT
PT Thailand Program Supervisor

Evan is a native Oregonian and serves as the physical therapy/occupational therapy program supervisor for Therapy Abroad Thailand. He is a local physical therapist out of Portland, OR, Assistant Professor for Pacific University's physical therapy program, and a Fellow of the American Academy of Orthopaedic Manual Physical Therapists. He finished his orthopedic residency at the University of Illinois at Chicago and fellowship in orthopedic manual therapy from Regis University. Although he primarily specializes in orthopedics and sports, he has a huge passion for pediatrics as well. He has had multiple abroad experiences (South Africa, Nicaragua, Dominican Republic, and Thailand), where he has served as a treating therapist and supervising prospective therapy students. He continues to take advantage of traveling whenever he can and learning about new cultures.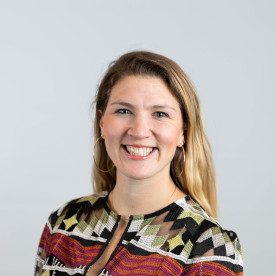 Dr. Megan Jeanette Myers
Advisor-Dominican Republic

Dr. Myers is an Associate Professor of Spanish at Iowa State University. She is the Director of the Languages and Cultures for Professions Program and a Faculty Affiliate in the Center for Excellence in Learning and Teaching (CELT). Megan is the author of a book of literary criticism titled Mapping Hispaniola: Third Space in Dominican and Haitian Literature and she is the co-editor of an anthology titled The Border of Lights Reader: Bearing Witness to Genocide in the Dominican Republic. Myers has lived abroad in countries including Uruguay, Ecuador, and the Dominican Republic. She spends summers with her family in the Dominican Republic where she has co-directed an Iowa State University Global Seminar. In 2022, she was a Fulbright Fellow in the Dominican Republic. In her spare time, Myers enjoys spending time with her young children, training for marathons, and riding her horse, Jaquinta.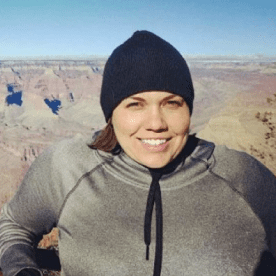 Ellen McKamey, M.A.
International Program Advisor

Ellen serves as program advisor for Therapy Abroad's Belize program. She has over 14 years of experience working in domestic and international special education, including applied behavior analysis, public awareness and child advocacy. Ellen served in the United States Peace Corps as a special education teacher trainer in Belize for 27 months. She knows the ins and outs of the country and has a strong language and cultural understanding of Belize. Ellen's love for adventure and helping those in need has taken her all over the world from studying chimpanzee behavior in South Africa to backpacking through southeast Asia and working with local schools in India to increase their knowledge in working with children with autism. She most recently graduated with her master's degree in sustainable living and is thrilled to be returning to Belize on a regular basis to work with Therapy Abroad and their mission to give students from the United States a unique opportunity to gain hands-on experience and cultural awareness.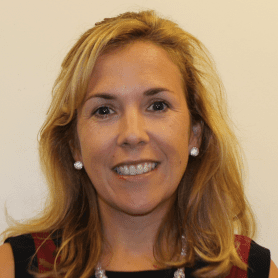 Kate Barlow, OTD, OTR/L
OT Supervisor

Kate Barlow, OTD is an occupational therapist (OT) from Massachusetts. She graduated with her OT degree from Boston University and then went back for her post-professional master's and doctorate at Virginia Commonwealth University. She has over 20 years of experience working in pediatrics. Kate has been teaching pediatrics at American International College in the OT program since 2015. Kate has previous experience leading students on service-learning trips to Ghana, Peru, and Ecuador. She has also traveled to Morocco to work in a neurorehabilitation clinic training physiotherapists in pediatrics. Kate is the founder of the International Interprofessional Mentorship program that provides monthly mentorship to therapists in over 20 countries. Check out the website: https://libguides.aic.edu/OT_Resources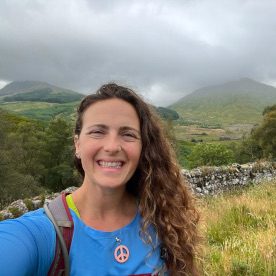 Dr. Leah Beekman, Ph.D., CCC-SLP

Leah is a Clinical Assistant Professor at Chapman University. She specializes in social communication, specifically in the middle and high school populations. Her current projects include training middle/high school students about code switching, social interactions with authority figures and language use in high stress situations. Additionally, she trains parole officers and police officers about what language disorders are and how to interact with someone who has one. She also conducts private, in-home therapy for a range of children from 18 months to 10 years old. She has experience in early intervention, AAC and with a wide range of disorders. Leah is also the faculty advisor for the CU National Student Speech-Language Hearing Association chapter. In her spare time Leah enjoys hiking, kayaking and traveling anywhere in the world.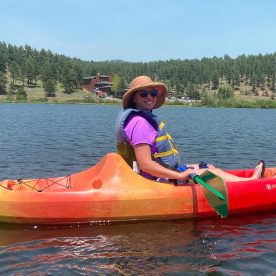 Meghan Bonde, M.A., Ed.S., CCC-SLP

Meghan lives in Colorado and is a bilingual (Spanish) Speech Language Pathologist and an entrepreneur who founded an organization called Team Neurodivergent.  She has experience working in public education as an SLP, Social Emotional Learning specialist, early childhood special education coach, assistive technology specialist, and gifted and talented specialist.  She received a B.A. in Psychology and a minor in Spanish from the College of Saint Benedict, a M.A. in Speech Language Pathology from the University of Colorado at Boulder, and an Ed.S. in Educational Leadership from the University of Northern Colorado.  She studied abroad in Chile in college.  She is a dancer, writer, reader, educator, artist, activist, lifelong learner, and courageous leader.  She enjoys exploring new cultures, spending time in nature, and deep conversations. She and her partner have the privilege of parenting two amazing, neurodivergent children who continuously teach them!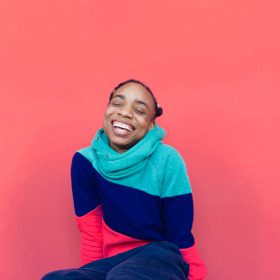 Suleika Pryce, MS., CCC-SLP
SLP Supervisor

Suleika is a licensed and certified speech-language pathologist based in Brooklyn, New York. She is a proud alumna of Temple University and received her Master of Science in Speech-Language Pathology from Adelphi University. Suleika has provided intervention for a wide range of populations. Her most advanced practice has been in geriatrics and adult neurological disorders. Most recently, she has transitioned into early intervention and adult in-patient behavioral health. Suleika is the author of Tattletales of a Speech-Language Pathologist: The CFY's Guide to Surviving the Skilled Nursing Facility, published in February 2021. She has founded the organization under the same name as her book Tattletales of a Speech-Language Pathologist, which is a community-based initiative to improve partnership and networking of rehabilitative health service providers, especially speech-language pathologists. She is also a poetry and fiction writer, and she enjoys teaching literacy and creative expression to school-aged children.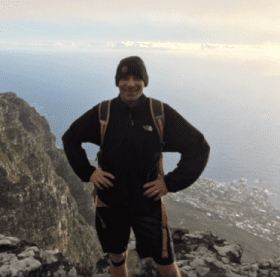 Dr. Brian J Wilkinson, PT, DPT, CHT, CLT
PT Clinical Advisor for Global Programs

Brian is an Oregon native who completed his Doctor of Physical Therapy studies at the University of Southern California in 2006. Since that time, he has elected to specialize in conditions of the upper extremity, and has earned the Certified Hand Therapist (CHT) credential. He is also certified as a lymphatic therapy specialist as a clinician. Brian has been an instructor in therapy education programs since 2010, teaching as an adjunct in the Physical Therapist Assistant Program at Lane Community College in Eugene, OR and as Assistant Professor at Pacific University in Hillsboro, OR. In his spare time, he enjoys traveling to new and unique places, and his favorites to date are Morocco, South Africa and Ghana. He appreciates the opportunity to learn about various cultures firsthand during overseas travel, and is committed to helping young professionals access the perspectives and lifestyles of others so that they can better serve a more diverse clientele when entering the workforce.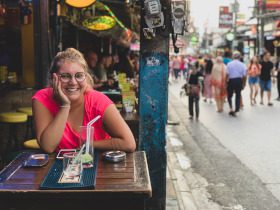 Kaytlin Eldred, MPH
Public Health Advisor & Program Supervisor

Kaytlin is a lecturer in the Department of Health Sciences at Boston University, teaching global health and social justice courses in the health Science undergraduate department. Within her teaching practice, she emphasizes the importance of strong communities, meeting individual and social needs, and promoting intercultural literacy and humility. Previously, she has worked in the non-profit and social justice sectors and is an avid traveler. Having traveled to 6 continents, she hopes to see all the world's wonders and enjoy the world's best food along the way. She brings this amazing background to our team as an advisor and supervisor.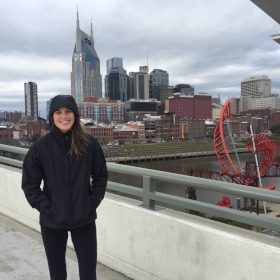 Kelly Goldberg, M.S., CCC-SLP

Kelly obtained her undergraduate and a graduate degree in Speech-Language Pathology from Towson University in Maryland. Kelly started her career providing assessments and treatment to elementary and middle school age students. For the last six years, Kelly has worked for the Maryland public school system in the Birth to Kindergarten Program. Kelly specializes in preschool-age children with severe speech sound disorders and language delays. She also runs a monthly support group for teenagers that stutter. In her free time, Kelly enjoys spending time with her husband and two daughters, going to Deep Creek Lake, working out, and reading.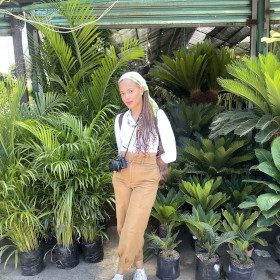 Monique Dunn, MS., CCC-SLP
SLP Supervisor

Monique received her B. A in Communications Science Disorders from Temple University and M.S from Long Island University. She has gained experience working as a traveling Speech-Language Pathologist in multiple settings, including schools and skilled nursing facilities. She specializes in evaluating, diagnosing, and treating various communication disorders: receptive/expressive language disorders, articulation disorders, social skills, auditory processing disorders, and other developmental delays. She currently practices teletherapy for grades K-12. She is from Kingston, Jamaica, and loves solo traveling around the world. She also enjoys ceramics, painting, yoga, and photography.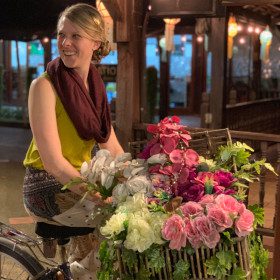 Brittney Becker, M.S., CCC-SLP
SLP Supervisor

Brittney is a pediatric speech-language pathologist and native Southern Californian, graduating with her B.S. from Biola University and her M.S. from the University of Redlands. She has served children from birth to teens in the medical setting and private practice, specializing in pediatric feeding and swallowing disorders, augmentative and alternative communication, school-age speech and language, and early intervention services. She is also passionate about individualized whole-person care, 
educating in multi-disciplinary practice, providing caregiver coaching/education, and training the next generation of speech-language pathologists. It's been said of her that she "has never met a stranger" and sees life as an adventure. In her leisure time, she enjoys gathering with friends and family, participating in musical theater, tap dancing, backpacking, having DIY and culinary adventures, being involved in her local church family, and traveling with purpose - including therapy abroad!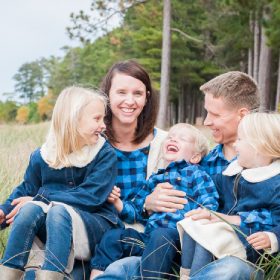 Heather Isaacson, M.S., CCC-SLP
SLP Program Supervisor

Heather has called Northern Michigan her home for the past six years. She and her family moved from Milwaukee, WI in 2012 to begin growing their roots in Marquette, MI. Currently, she is entering her seventh year teaching full-time at Northern Michigan University in the Speech, Language, and Hearing Sciences program. Prior to this program, she obtained a Master of Arts in Speech-Language Pathology degree from Michigan State University. Preceding teaching at the University, she worked in the hospital, rehabilitation center, school, and long-term care settings from 2005 to 2012. Her clinical work has focused on a wide range of speech, language and swallowing disorders with special interests in the areas of traumatic brain injury and dysphagia. As a professor, she has adopted different roles, as needed – teacher, leader, consultant, counselor, and evaluator. Over the past years and the initial reason why she started teaching has to do with desire to create professionals that can work well with the individuals that she developed a passion for as a clinician. If she can do that, then she has met her goal.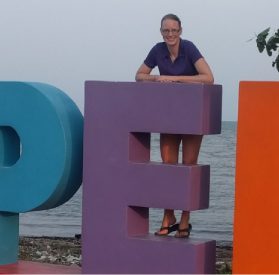 Kimberly Schoeck, M.A., CCC-SLP
SLP Program Supervisor

Kimberly earned a Master of Arts in Speech-Language Pathology from Northwestern University and dual Bachelor of Arts degrees in Communication Arts and English from Trinity Christian College. She specializes in treating children, adolescents and adults with autism spectrum disorders, apraxia of speech, articulation and phonological disorders, oral motor and feeding disorders, and language disorders. Currently she works in an interdisciplinary clinic, providing comprehensive services for people with autism and implementing intensive intervention programs. In 2017, Kimberly earned an Award for Continuing Education from the American Speech-Language-Hearing Association. Living in West Michigan, Kimberly enjoys hiking, and downhill skiing, and all the things Lake Michigan has to offer. She previously lived in Punta Gorda, Belize, for a year with her husband and two children (then ages 3 and 1), where she and her husband provided medical and speech therapy services, as well as having a blast enjoying the beauty of Belizean jungles, scuba diving in the Caribbean, exploring Mayan ruins, and best of all, developing relationships with many of the people there. She is excited to be returning to her "hometown" and introducing students to this wonderful country.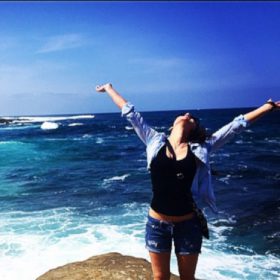 Nathalia Fonseca, M.S., CCC-SLP, TSSLD/BE
SLP Program Supervisor

Nathalia is a bilingual speech language pathologist and a Clinical Supervisor at Marymount Manhattan College. Nathalia has worked in various settings: Home health, university, school, hospital- NICU/PICU, outpatient rehab, skilled nursing facility, and private practice. Most recently, Nathalia opened her own private practice, Bilingual Speech-Language and Swallowing Therapy in New York City, where she treats bilingual pediatric patients with feeding and swallowing disorders, and provides transgender voice modification therapy. Nathalia obtained her B.S. from Marymount Manhattan College in Speech-Language Pathology/Audiology with minors in Education, Hispanic Studies, and Psychology, and received her M.S. in Speech-Language Pathology from Nova Southeastern University. During her undergraduate career, Nathalia studied abroad in Spain and traveled across the country and Europe. As someone who constantly has "itchy feet" when Nathalia realized she was able to combine her passion for SLP and traveling she knew that, that is where she wanted dedicate her time. Nathalia has been fortunate enough to be apart of Operation Smile and join their team on a mission to Bolivia (one of many in the future to come), and is extremely excited to see where her journey with Therapy Abroad takes her. Follow her during her wanderlust SLP journey @BilingualSLPNY #BilingualSLPNY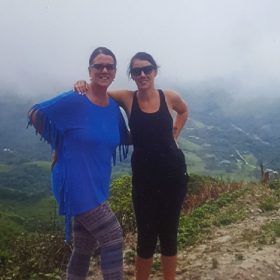 Lisa Zee, M.S., CCC-SLP
SLP Program Supervisor

Lisa is a bilingual speech-language pathologist currently working in the public schools near Santa Cruz, CA. She received her B.S. from the University of Illinois and her M.S. from San Francisco State University. She was an instructor and clinical supervisor at Southern Illinois University for five years. She specializes in bilingual language development and uses music in therapy. She has held a variety of positions including private practices, hospitals, nursing homes and public and private schools. She has traveled in Mexico, Costa Rica, Colombia and the Caribbean Islands. Lisa is a certified craniosacral therapist and enjoys singing and playing the guitar and hybrid banjo-guitar.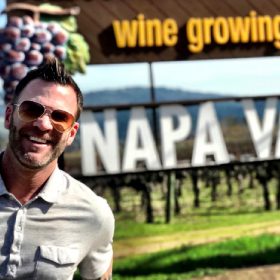 Chris Wenger, M.S., CCC-SLP
SLP Program Supervisor

Chris obtained his Master's in Speech-Language Pathology from Cal State Northridge. He has a strong background in working with individuals with learning disabilities and in program improvements for high school students. Chris is currently the CSHA District 10 Director-elect and works at Rancho Cucamonga High School. In addition, he supervises at a private practice. Growing up in Southern California, Chris was raised snowboarding and surfing. In his younger years, he played both soccer and baseball, as well as played guitar in a pop-punk band. He loves to travel and enjoys scuba diving, hiking, playing guitar and dancing. As a hobby, he is a part-time DJ and wedding officiant.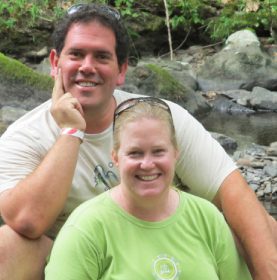 Robert W. Serianni, MS, CCC-SLP, FNAP
SLP Program Supervisor

Bob is the Clinical Director and Assistant Professor in the Department of Speech-Language Pathology at Salus University, with a primary role of managing the Speech-Language Institute, the on-campus graduate student clinic, and coordinating the off-campus clinical practicum rotations. In addition to supervising students in the clinic, Bob teaches classes, including an interprofessional class that incorporates the 300+ graduate and professional students across the various health disciplines represented at Salus, focused on evidence-based practice. Prior to joining the faculty at Salus, Bob held clinical and administrative roles for a variety of healthcare providers. He has vast experience in assessing and treating adults in acute care, rehabilitation, and home health settings – he continues a small private practice for homebound patients still today. His research interests include clinical supervision and interprofessional education and practice in the field of Speech-Language Pathology and as well as adult neurogenic communication and swallowing disorders. After earning his Bachelor's and Master's degrees in Speech-Language Pathology from Loyola University Maryland, Bob relocated back to his hometown of Philadelphia to practice. He holds the Certificate of Clinical Competence from the American Speech-Language-Hearing Association, and is licensed in Pennsylvania and New Jersey, in addition to achieving specialty certification in the areas of voice and dysphagia. Bob enjoys traveling regionally, nationally and internationally and spends most of his free time walking his dog, Cooper, volunteering and attending sports, dance and other activities that involve his four children.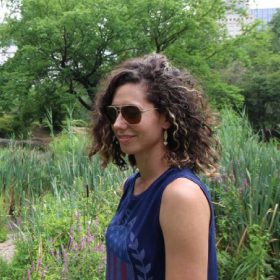 Amber Bettencourt, M.S., CCC-SLP
SLP Program Supervisor

Amber is a Speech-Language Pathologist who is passionate about working with Culturally and Linguistically Diverse (CLD) populations. From addressing the needs of people and organizations through process improvement initiatives in Silicon Valley, to teaching English in South Korea, Amber found her way to the field of communication sciences and disorders. She obtained a M.S. degree from the University of Louisiana at Monroe, where she was a Graduate Assistant to the Program Director. During that time, she was a co-lecturer on African-American English and Bilingualism for an undergraduate course on Multicultural Issues in Clinical Service Delivery, and taught an Introduction to Linguistics course to a cohort of international students pursuing their Master's degree in Teaching English as a Second Language. Amber, then, traveled to New England where she worked with students of mild to complex needs in the Manchester School District and with neurogenic communication and swallowing disorders at a Dartmouth-Hitchcock affiliated hospital. Amber enjoys the assessment process and educating team members on linguistic differences. She views her role as that of a partner; where she collaborates with the clients, his/her family, and other service providers to work towards mutual goals and facilitate the development of effective communication skills. She highly values a multi-disciplinary approach to care, and keeps current on the latest research in the field. Amber enjoys connecting with her global community of friends and colleagues, a good cup of coffee, yoga, hiking and spending time on the Northern California Coast. She is currently working in Sonoma County schools and is a Coach for Girls on the Run.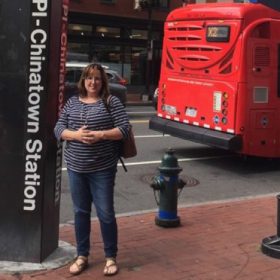 Dr. Emily Leak, Ed.D., CCC-SLP
SLP Program Supervisor

Emily is the senior clinical supervisor at the University of West Georgia. She earned her master's degree at Georgia State University and her doctorate at the University of West Georgia. She has work in the school system, long term care, short term care, hospitals, private clinics and now at the university clinic. Her research interests include clinical education and supervision. In her spare time, she enjoys traveling, learning new things, mentoring students and hanging out with her family.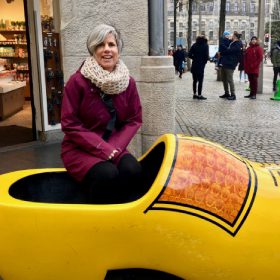 Jill Westland, M.S., CCC-SLP
SLP Program Supervisor

Jill is a speech language pathologist serving students in the public schools of Roanoke City, Virginia. She earned a Master's degree in communication disorders from Radford University and her undergraduate degree in Biology from University of Mary Washington followed by a Master's degree in Education from James Madison University. Roanoke has a diverse population within the school system that keeps Jill on her toes when it comes to assessing and working with children from different backgrounds. She focuses mainly on the early elementary years and enjoys working with kids. She is a proponent of developing strong reading skills and over the last several years has organized a Family Reading Night for her school and surrounding community. Jill was drawn to the field of speech and language pathology to work more closely with students with special needs and their families. Over the past several years, Jill has also served as a Clinical Supervisor for Radford University in guiding the training of graduate students while they hone their skills at the Radford University Speech-Language-Hearing Clinic. Jill enjoys traveling and Therapy Abroad provides a great opportunity to combine her passion for helping others in the SLP field and her desire to learn about different cultures. When not working, Jill spends time with her children, doing anything outdoors, and taking pictures to capture the memories!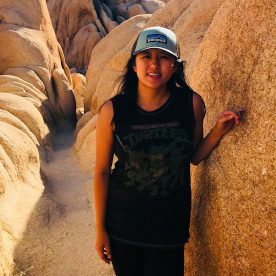 Karen Vang, M.A., CCC-SLP
SLP Supervisor

Karen earned her BA and MA in Communication Sciences and Disorders at California State University, Chico. She couldn't get enough of school, so she's back and currently pursuing her Doctorate of Speech-Language Pathology at Loma Linda University. When not reading about Autism and echolalia, she's the AAC specialist at a school district, runs her own private practice, and mentors budding Clinical Fellows.  Blending a client's family and culture into speech therapy is a passion of her's. She has a healthy addiction to traveling, playing board games, hiking, and collecting national park stamps.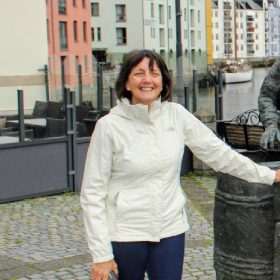 Deirdre Muldoon, PhD., CCC-SLP, BCBA-D
SLP Program Supervisor

Deirdre is an assistant professor at The College of St Rose in Albany, NY. She has worked in the area of autism and developmental disability for 25 years. She specializes in behavioural feeding disorders in children with autism and other developmental disabilities and her current research studies are in this area. Deirdre is also working on a research project in the area of receptive language skills in children with autism. In addition to holding certification as an SLP, Deirdre is a board-certified behaviour analyst and she teaches about, and uses, behaviour management skills in classroom and clinic settings. Deirdre is the faculty mentor for the National Student Speech Language Hearing Chapter at the College, a chapter that serves both graduate and undergraduate students in the communication disorders program. Deirdre is from Ireland and she has travelled extensively throughout Europe including recent trips to Denmark, Norway and Turkey. When she is not working or travelling, Deirdre can be found in training – on her bike, running, or in the pool - for the next sprint triathlon.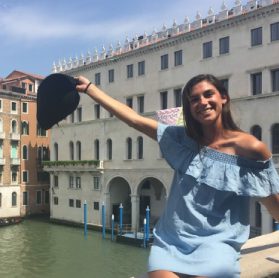 Erin Neuenfeldt
Team Leader

Erin obtained her undergraduate degree from the University of South Carolina where she majored in Elementary Education and minored in Communications and Disorders, while playing Beach Volleyball. She went straight on to Jacksonville University where she currently studies Speech-Language Pathology and serves as the Graduate Assistant Coach for Indoor and Beach Volleyball. Erin will graduate with her M.S. in April 2019. After graduation, Erin plans to work in the acute hospital setting working with adults who have had traumatic brain injuries, strokes, and other neurological disorders. She has special interests in Dysphagia, Cognition, Aphasia, Head and Neck Cancer/Laryngectomies, and Voice. In her spare time, Erin enjoys the outdoors, reading, playing sports, and traveling. Erin has participated in a program called Coach for College where she traveled to Vietnam with other student athletes and taught and coached 7th and 8th grade Vietnamese students. She is excited to blend her love for Speech-Language Pathology and traveling into one this summer!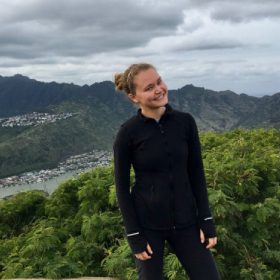 Rachael Hirst M.S., CF-SLP
SLP Team Leader

Rachael received her B.A. from California Baptist University in Communication Disorders, and her M.S. in Speech Pathology from University of Hawaii. During her time in Hawaii, she worked for a hospital providing outpatient and inpatient speech services to traumatic brain injury and stroke survivors. She also worked on a military base during the summer with school age kids who had severe disabilities such as autism, down syndrome, and apraxia. She focused her research in grad school on apraxia of speech and is passionate about articulation and speech sound disorders. She recently moved back from Hawaii to start her career as a speech pathologist working in the preschool setting with kids who have mild to moderate speech disorders. In her free time, she enjoys reading, hiking, trying new foods, and traveling with friends.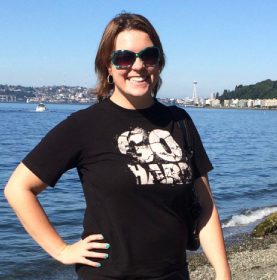 Amelia Heagerty, MS., CCC-SLP
SLP Program Supervisor

Amelia is a speech-language pathologist who has dedicated her career to working with children at multidisciplinary pediatric clinics and schools since she earned her master's degree from the University of Colorado in 2012. Amelia believes that it is critical to unlock the full communication skills of those with speech and language delays. She has seen first-hand that a trained therapist can make all the difference for a child or adult with communication delays, expanding upon their latent abilities to help them blossom and realize their true speech and language potential. Born in New York, Amelia transplanted to Seattle as a child and has spent her adulthood exploring the Pacific Northwest and beyond. Amelia is passionate about travel, music, and games of all kinds, and she embeds fun into every goal-oriented speech session with her pediatric clients.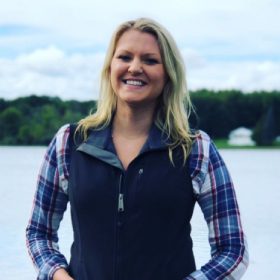 Kayla Welker
Team Leader

Kayla obtained her B.A.A. from Central Michigan University, as a double major in Communication Sciences and Disorders and Early Child Development & Learning. She will graduate with her M.A. in Speech-Language Pathology in May 2019. Until graduation, she is completing her clinical internship in the Upper Peninsula of Michigan, covering a K-12 education setting and a medical setting including inpatient, outpatient, and long-term care rehabilitation. During her first year of graduate school, she served as a trainee for the Michigan Leadership Education in Neurodevelopmental and Related Disabilities (MI-LEND) program, where she gained extensive training regarding interdisciplinary healthcare for individuals with Autism Spectrum Disorders and other neurodevelopmental disabilities. Her primary areas of interest include: pediatric feeding and swallowing, Autism Spectrum Disorders, and child language. When Kayla is not working, she enjoys doing anything outdoors!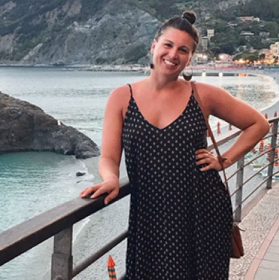 Kori Ramirez, M.S., CCC-SLP
SLP Program Supervisor

Kori earned her Bachelor's and Master's Degrees in Communication and Science Disorders from California State University of Sacramento. Kori has worked in various settings as a SLP including; hospitals, schools, private clinics and special day classrooms. Currently, Kori owns and manages a private practice in Northern California where she and her team provide in-home early intervention services to many underserved, rural farming communities. Kori is also a women's health coach and yoga instructor. In her free time, she loves to water ski, snow ski, travel and cook.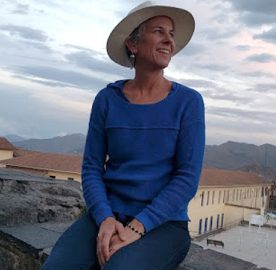 Cynthia Strauss, M.S., CCC-SLP
SLP Program Supervisor

Cynthia lives and works in Santa Cruz, CA. She received her B.S. at San Francisco State and her M.S. at University of Washington. Upon graduation she took a medical SLP position at a hospital in Santa Cruz, CA from 1992-1999, specializing in Traumatic Brain Injury rehabilitation. Her love of travel brought her to England in 2000-2001 to work at a locked head injury unit in Unsted Park, Surrey. Upon returning to California, she began work as an SLP in the Live Oak School District and has happily stayed working there since 2002. During the last 15 years, she has worked with a variety of ages and communication challenges. Currently, Cynthia works with students 12-18 years of age and most enjoys implementing the latest research in Social Thinking to delve into social communication. In 2016, she spent 5 weeks in Cusco, Peru with her 15 year old daughter going to Spanish School and volunteering at a Teen shelter. She is excited to be returning to Belize working with Therapy Abroad. When not working or volunteering, Cynthia enjoys traveling the world, listening to LPs with her family and eating her husband's cooking.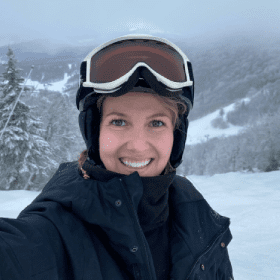 Lauren Carpenter, M.S. CCC-SLP
SLP Program Supervisor

Lauren obtained her B.S in Communication Sciences and Disorders from the University of New Hampshire in 2011 and her masters from Emerson College in 2015. She currently works in a school district outside of Boston, M.A. working with children in grades k-5. In addition to working in the schools, Lauren also works at a private local clinic. She has special interests in working with children with hearing impairments, social-emotional and behavioral needs, and AAC. She has previously participated in Therapy Abroad's Belize program as an SLP supervisor and is beyond excited to be back! In her free time Lauren enjoys yoga, snowboarding, reading, cooking and traveling.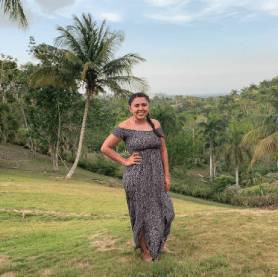 Vanessa Zamora
DR Team Leader

Vanessa obtained her B.A. in Linguistics and Psychology from the University of California Los Angeles and participated in a post-bachelors program at California State University, San Marcos with a specialization in Speech and Language Pathology. During her undergraduate career, she was part of a program called Hermanas Unidas where she learned the value of her skills as a bilingual, and bicultural woman and was constantly inspired by many amazing Latinas. Currently, she is working at a preschool as an intensive behavioral interventionist and tutoring students. Before traveling to the Dominican Republic with Therapy Abroad, she had only gone to Mexico to visit family! During her free time, she likes to spend time with friends, family, at the gym, watching Netflix and eating yummy food! She is excited to return to the Dominican Republic and meet all of the amazing individuals that will be participating this year; She hopes that everyone will have an impactful experience and realize how amazing it is to be a bilingual professional!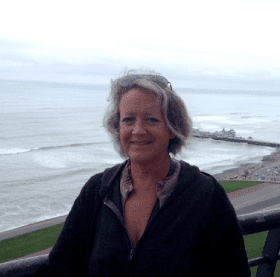 Dr. Christine Fiestas, Ph.D., CCC-SLP
SLP Program Supervisor

Christine is an assistant professor at Texas A&M University-Kingsville (TAMUK) in the Department of Clinical Health Sciences and also serves as adjunct professor at The University of Hawai'i at Mānoa John A. Burns School of Medicine. She completed her master's and doctoral studies in Communication Sciences and Disorders at The University of Texas at Austin, and her bachelor's degree in Biochemistry and French at The University of Vermont. Christine's clinical and research expertise is in the area of developmental language disorders (DLD) and literacy. Her focus is on the assessment and treatment of children who are culturally and linguistically diverse including bilingual and multilingual learners. Her research addresses developing appropriate assessment tools for CLD learners and examination of cross language differences and transfer of learning across languages. She has extensive experience using Dynamic Assessment and Language Sampling methods to identify children with DLD. Her clinical experience includes early intervention and work in the public schools as well as serving as a clinical supervisor for graduate students at The University of Hawai'i and at TAMUK. She finds the energy and enthusiasm of students who are eager to learn to be a great source of joy. Christine is more comfortable in the water than on land. She enjoys sailing, outrigger paddling and surfing. On land she enjoys hiking and riding horses.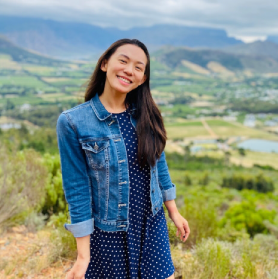 Phoebe Chen, M.S., CCC-SLP
SLP Program Supervisor

Phoebe obtained her Master's in Speech-Language Pathology from Cal State San Marcos. For the past five years, she has worked with students across the education spectrum in the public schools of Orange County, California. Her passion is working with young adults with moderate to severe needs in acquiring functional communication, self-advocacy, and social skills. She also provides teletherapy services to students in Guam. In her time off, she enjoys making last minute travel plans and learning about other cultures through food. Some of the favorite cities she has travelled to include: Paris, Delhi, and Cape Town. When she is not traveling or working, she enjoys doing yoga, listening to podcasts, being by the beach, and exploring Southern California.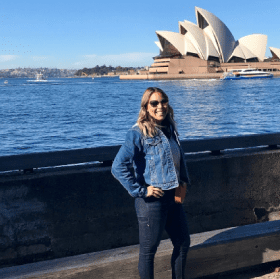 Nicole Meza, M.S., CCC-SLP
SLP Program Supervisor

Nikki earned a Master's degree in Speech Language Pathology from California State University, San Marcos where she also received her Bachelor's degree in Human Development specializing in Children's Services with a minor in Psychology. She has experience working with patients from 9 months to 98 years old within a private practice, educational, and inpatient hospital settings. Nikki has also had the opportunity to focus on the care and treatment at a primarily Spanish bilingual elementary school, as well as adults with mild to severe cognitive communication and intellectual disabilities. She has enjoyed giving back to the world of speech language pathology with the supervision of SLPA, undergraduate, and graduate students throughout her career. The last several years, Nikki has focused on the assessment and treatment of feeding disorders, apraxia, and aphasia. Nikki is a California native who recently relocated to North Carolina where she is working at a private practice for children and adults, as well as an elementary school. She enjoys hiking, working out, playing with dogs, cooking and traveling.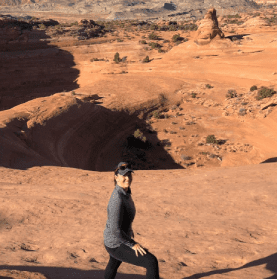 Stacy Springer, MS, OTR/L, ATP
OT Thailand Program Supervisor

Stacy is a native New Yorker currently living in the San Francisco Bay Area. She completed her Masters in Occupational Therapy from the University of North Carolina at Chapel Hill in 2004 and her Assistive Technology Practitioner certificate from Rehabilitation Engineering and Assistive Technology Society of North America (RESNA). Stacy started her career in Special Education as a Preschool Special Education teacher serving children with multiple complex disabilities. Since then she has worked in a variety of school-based settings across the country, both private and public, as a Special Education Teacher, Occupational Therapist, and Assistive Technology Specialist. Currently, Stacy is the Team Lead for Oakland Unified School District's Assistive Technology/Augmentative and Alternative Communication department, comprised of both Occupational Therapists and Speech-Language Pathologists. In addition, she is an adjunct faculty at Samuel Merritt University Occupational Therapy Department. Stacy started traveling abroad over 15 years ago with the CITTI project, building capacity in communities in Ecuador to create low-cost sustainable adaptations and tools to improve the function and participation of individuals with disabilities at home, school, and their community. As a team coordinator traveling during summers over 5 years, Stacy assisted in developing two publications that provide examples and strategies of how to create resources from locally available materials for increasing participation at home and school. In her free time, Stacy enjoys traveling with her family, hiking, yoga, exploring new places and serving as a court-appointed special advocate (CASA) for foster youth. She is excited to be joining the Therapy Abroad team and combining her love of traveling and her love for Occupational Therapy.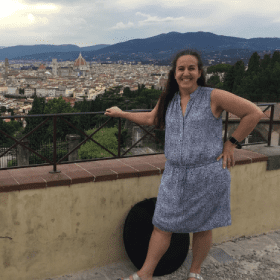 Dr. Elisabeth A. Mlawski, Ph.D., CCC-SLP
SLP Program Supervisor

Elisabeth "Liz" Mlawski is a Clinical Assistant Professor at Yeshiva University in New York. She began her career as a school-based clinician with the New York Department of Education while also dabbling in Early Intervention in the evening. After getting married and starting a family, she switched gears and began working as a clinical supervisor for graduate students completing their internship at a university- based clinic. This experience led her to return to school for her PhD with the goal of helping to educate the next generation of SLPs. At Yeshiva University, she teaches normal language development, language disorders, diagnostics, professional issues, and serves as the Faculty Advisor for the National Student Speech-Language, and Hearing Association Chapter. She also had the opportunity to be a faculty chaperone for undergraduate students traveling to Florence, Italy for a summer abroad program. When not preparing a lecture, grading student work, or holding office hours, she loves practicing on her yoga.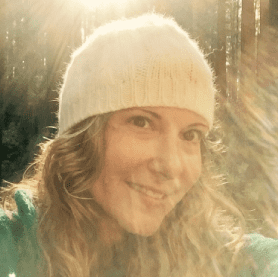 Rebecca Prosser, MS, OTR/L
OT Thailand Program Supervisor

Rebecca Prosser is a California native who recently relocated to Chicago to join the amazing team at Chicago Occupational Therapy. After earning her Bachelor's degree from Humboldt State University in California in Early Childhood Education, she taught preschool for several years before returning to school. After graduating from California State Dominguez Hills with her Master's degree in Occupational Therapy, she combined her love of education and working with children and families and began her career as a pediatric occupational therapist. Rebecca has an extensive history working with children with a variety of abilities such as attention-deficit/hyperactivity disorder (ADHD), autism spectrum disorder (ASD), cerebral palsy (CP), sensory processing disorders (SPD), fine and gross motor delays, genetic conditions, physical disabilities, and more. She enjoys working with a great multidisciplinary team to provide holistic, quality care. Rebecca believes that mentoring fieldwork students and new graduates is the best way to give back to the field of OT. She has supervised several level one and level two fieldwork students and finds these opportunities as a great way to teach, while growing as a clinician. She has also been a part of the mentor team at Chicago Occupational Therapy, supporting new therapist as they grow and flourish. When it comes to travel, Rebecca loves to get out and explore. She's backpacked extensively through the Trinity Alps in California, lived in Germany and Hawaii, and tries to take a trip abroad every year. She got involved in international therapy trips in graduate school, traveling to Mazatlan Mexico for a week to provide support at a pediatric clinic and wheelchair center. She's excited for new adventures as a new team member with Therapy Abroad!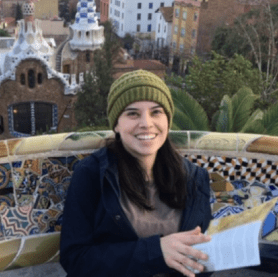 Veronica Castillo, M.S., CCC-SLP
SLP Program Supervisor

Veronica is a Spanish bilingual Speech-Language Pathologist currently working in the public charter school system in Oakland, California. She earned her MS from San Francisco State University and her BS from Biola University. She has worked in the early-intervention and school-age population and is currently the Co-lead for the SLP team in her current position which entails providing professional development trainings to improve SLP practice and supervise Speech-Language Pathology Assistants. She is passionate about serving students and families from various socio-economic and culturally-diverse backgrounds, specifically topics such as bilingual language development, determining language disorder vs. language difference, and the effects of stress and trauma on language development. Veronica's love of her career and traveling began in 2014 when she graduated with an undergrad degree and traveled to Guatemala to support a SLP from the States at a Mayan Special Education school. That experience was very transformational that it solidified her decision to apply for graduate school. She has traveled to various countries such as Dominican Republic, Guatemala, Costa Rica, Colombia, Japan, Iceland, Sri Lanka, China, Denmark, England, France, Spain, Italy, Greece, and all around the States! She is excited to be joining the Therapy Abroad team and combining her love of traveling and her love for speech and language therapy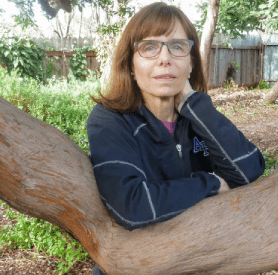 Dr. Elaina DaLomba, PhD, OTR/L, MSW
OT Thailand Program Supervisor

Elaina is originally from the Boston, MA area, and has loved traveling and working overseas since she was 13. She has helped to build a playground in Costa Rica, a latrine in Kenya, painted buildings in northern Peru, drywalled a youth camp in Germany, and served as a nanny in the Greek Islands. Elaina received her Bachelor's degree in Social Work from Providence College. She went on to earn her Master's degree in Social Work from Tulane University and worked as a pediatric and adolescent psychotherapist for four years in the bayous of Louisiana before returning to school to become an OT. At Tufts University Boston School of Occupational Therapy. Determined to learn to research and show the value of OT, Elaina earned her Ph.D. in Occupational Therapy in 2015 from Texas Woman's University. She is currently an Assistant Professor and researcher at Samuel Merritt University in Oakland, CA. She also maintains a small private practice caseload, seeing mainly military children in Early Childhood Intervention (0-3 year olds) and in cyber school settings. She has worked with individuals of all ages but her heart lies with children, youth, and young adults with Cerebral palsy, autism spectrum disorder, and developmental delays and their families. Her research interests lie in family occupational participation while raising a child with a disability, military family life, and student approaches to learning, positive mental health, and self-efficacy.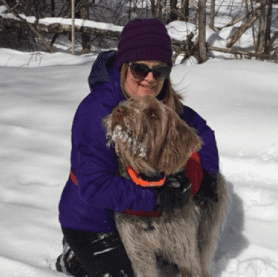 Diane Jandron, M.A., CCC-SLP
SLP Program Supervisor

Diane is a native of Michigan's Upper Peninsula. She had also spent 10 years in Phoenix, AZ, but decided to return to her roots and the four seasons. Diane earned her Master's degree from Michigan State University and remains a fan of Spartan basketball. Throughout her career, she has worked in multiple hospitals, skilled-nursing facilities, schools, outpatient programs, and home health. In September of this year, she accepted a position at Northern Michigan University as the Director of Clinical Education. Diane's passion has always been therapy. Taking the position at NMU made sense as a way to share her diverse clinical background with the students studying Speech Pathology/Audiology. Diane also enjoys interacting with students. She loves their creativity and energy. NMU is also planning to open its graduate program back up in June of 2021. Diane enjoys doing anything outdoors with friends/family and her dogs. She also enjoys traveling with her husband.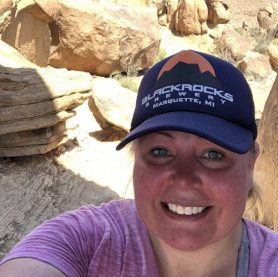 Tasha M Havel, MA CCC-SLP
SLP Supervisor

Tasha is a native of Michigan's Upper Peninsula. She has worked in travel therapy in Texas, Wisconsin and Washington but returned home to the UP to be closer to family. Tasha earned her Master's degree from Northern Michigan University in 2004. Throughout her career, she has worked in multiple settings including home health, skilled nursing, schools, out patient and acute care. Although much of her career has been working with children, Tasha has found a passion for acute care. The ongoing learning that happens daily from other professionals keeps her passion for speech therapy energized. Tasha enjoys traveling, camping and anything with live music.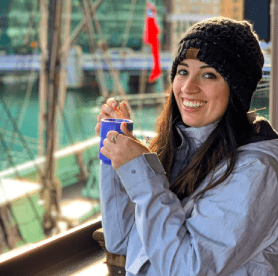 Taylor Reckert MOT, OTR/L
OT Thailand Program Supervisor

Taylor Reckert is a Chicago-based pediatric occupational therapist at Chicago Occupational Therapy. She earned both her Bachelor's and Master's degrees at Eastern Michigan University. In her years of pediatric experience, Taylor has worked with children with autism spectrum disorder (ASD), sensory processing disorder (SPD), executive functioning deficits, developmental delays, and more. She has also earned her Early Intervention Certification which focuses on working with children ages 0-3. At Chicago Occupational Therapy, Taylor runs a handwriting group and has experience being a clinical supervisor for both fieldwork students and new graduates. She greatly enjoys working with a multidisciplinary team to help each child grow and flourish. Her love for travel started with a volunteer trip to Africa. Since then, she has been to over 30 countries and started her own travel blog! When traveling, she loves exploring new cities, trying new food, embracing the culture, and scuba diving in new locations. She's excited to combine her love for occupational therapy and travel with Therapy Abroad!
The sole meaning of life is to serve humanity.