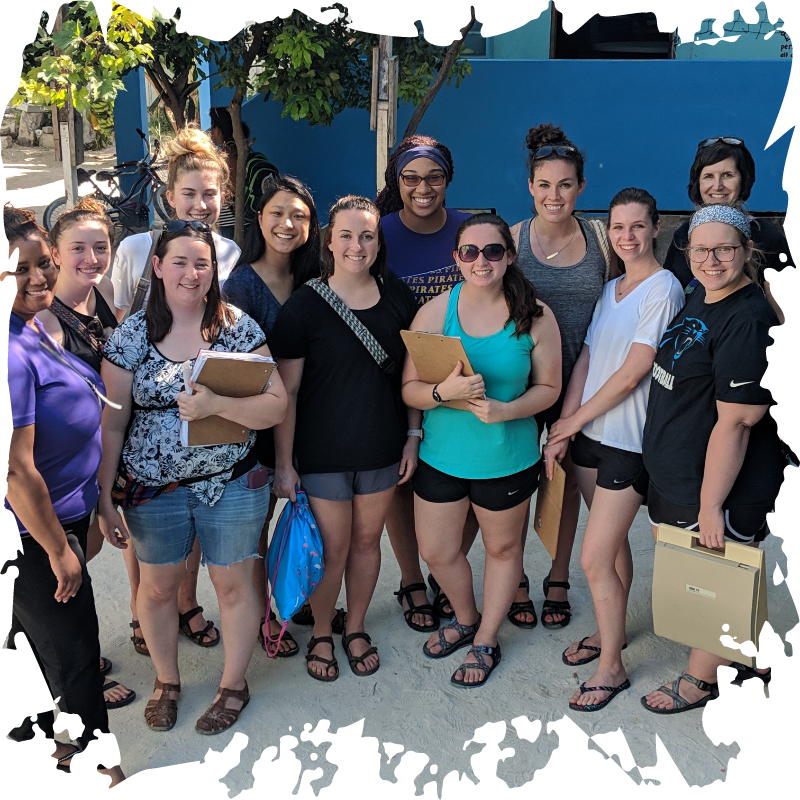 University Faculty-Led Programs




University Faculty-Led Programs
Therapy Abroad works with universities around the world to build custom international programs. Programs will be built from the ground up and will be driven by your goal, values, and learning outcomes. Our programs are designed for students to gain observation and clinical hours and foster creativity, team building, international exchange, cultural awareness, service, and professional competencies. From flights, insurance, transportation and logistics on the back end, to safety and risk management, curriculum, and leadership on the front end, our goal is to set you up for success. We work with diverse university partners including small liberal arts colleges and community colleges as well as large state universities, private universties, and HBCUs.
Leadership + Capacity Building: This is your most valued asset. Our goal is to make sure that faculty and students feel prepared to be part of a global partnership that contributes to learning on all sides. We will cover best practices in facilitation, safety and risk management, cross-cultural communication and learning methodologies and will set you and your team up for success. We work within the frameworks set forth by professional organizations in the USA such as The American Speech-Language and Hearing Association (ASHA) and American Physical Therapy Association (APTA) and design our programs with rigor and evidenced based practice. This is a fluid, collaborative and open-sourced process and we are committed to helping you feel prepared for your time abroad. We will work directly with your study abroad office or global affairs office to facilitate every aspect of your program.
Safety + Risk Management: With over two decades of experience managing international travel programs on four continents, we have you covered when it comes to safety and risk management. From our research and vetting process during the initial consultation to training and capacity building to our dedication to local emergency response procedures, safety is our number one priority. Our goal is to allow you to focus your attention on your program goals, outcomes, and facilitating an outstanding study abroad and cross-cultural experience for your students.
Educational Programming: We will analyze what learning and service opportunities are available and we will spotlight them in a way that will resonate. These learning opportunities might range from cultural and social in nature, to direct hands-on service-learning requiring expertise in specific areas of speech-language pathology, physical therapy, occupational therapy, and applied behavior analysis. Our goal is always to create programs that fit the learning outcomes of the university program and elevate the student learning experience. Next, we will work directly with your faculty and team to collectively determine the methodology that is most appropriate for your program. Lastly, we'll help you develop tools that can deepen and sustain the learning through projects and experiential practices that have a lasting impact on all involved.


If you are interested in working with Therapy Abroad to develop a university partnership including faculty-led programs, academic credit options for students, or other collaborations, please email our international program director, Katie Kirkland at [email protected] for more information. We are happy to provide professional references from universities, departments, and study abroad offices from around the USA who have worked directly with our team to develop and run programs. Our focus is always on sustainability and ethical travel.
2024 Custom Faculty-Led Programs (Now Accepting Applications)
2024 Custom Faculty-Led Programs (Now Accepting Applications)
Therapy Abroad can take you and your team just about anywhere! However, if you like things a little more predictable we have built infrastructure and incredible programs in
Belize (Central America/ English )
Dominican Republic (Caribbean/ Spanish)
Thailand (SE Asia / Thai & English)
Puerto Rico (Caribbean / Spanish & English)
Bulgaria (Eastern Europe / Bulgarian & English)
Philippines (SE Asia / Tagalog & English)
"Simple exchanges can break down walls between us, for when people come together and speak to one another and share a common experience, then their common humanity is revealed."