Belize: Immersive Workshop on Cultural and Linguistic Diversity for slp
Join us July 21-27th, 2024. Professionals earn 3.0 ASHA CEUs (30 hours) through hands-on presentations, visits to historical and cultural sites, and interactions with people and the local languages. Graduate students can earn academic credit or up to 20 clinical hours.
This program is a collaboration between the internationally recognized innovators at Bilinguistics and the award-winning study abroad program facilitators at Therapy Abroad. Speech-language pathologists, and graduate SLP students will have an opportunity to travel to the beautiful riverside town of San Ignacio, Belize and explore new places, cuisines, cultures, ways of living, and approaches to supporting individuals with disabilities. This week long program offers 30 hours of continuing education for SLPs and and the opportunity for SLP graduate students to earn academic credit or clinical hours. This experience is designed to address all of the competencies in cultural and linguistic diversity outlined by the American Speech-Language Hearing Association (ASHA), and many more competencies that will advance your cultural humility.
Join us in San Ignacio, Belize July 21-27, 2024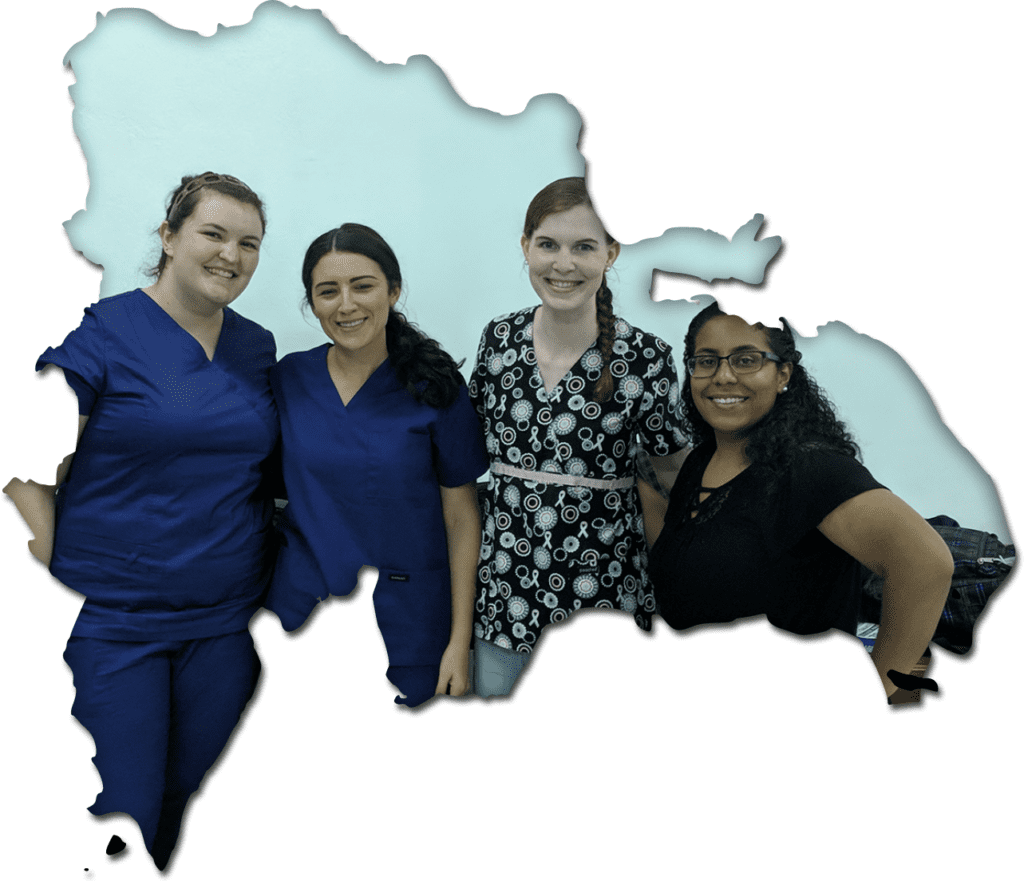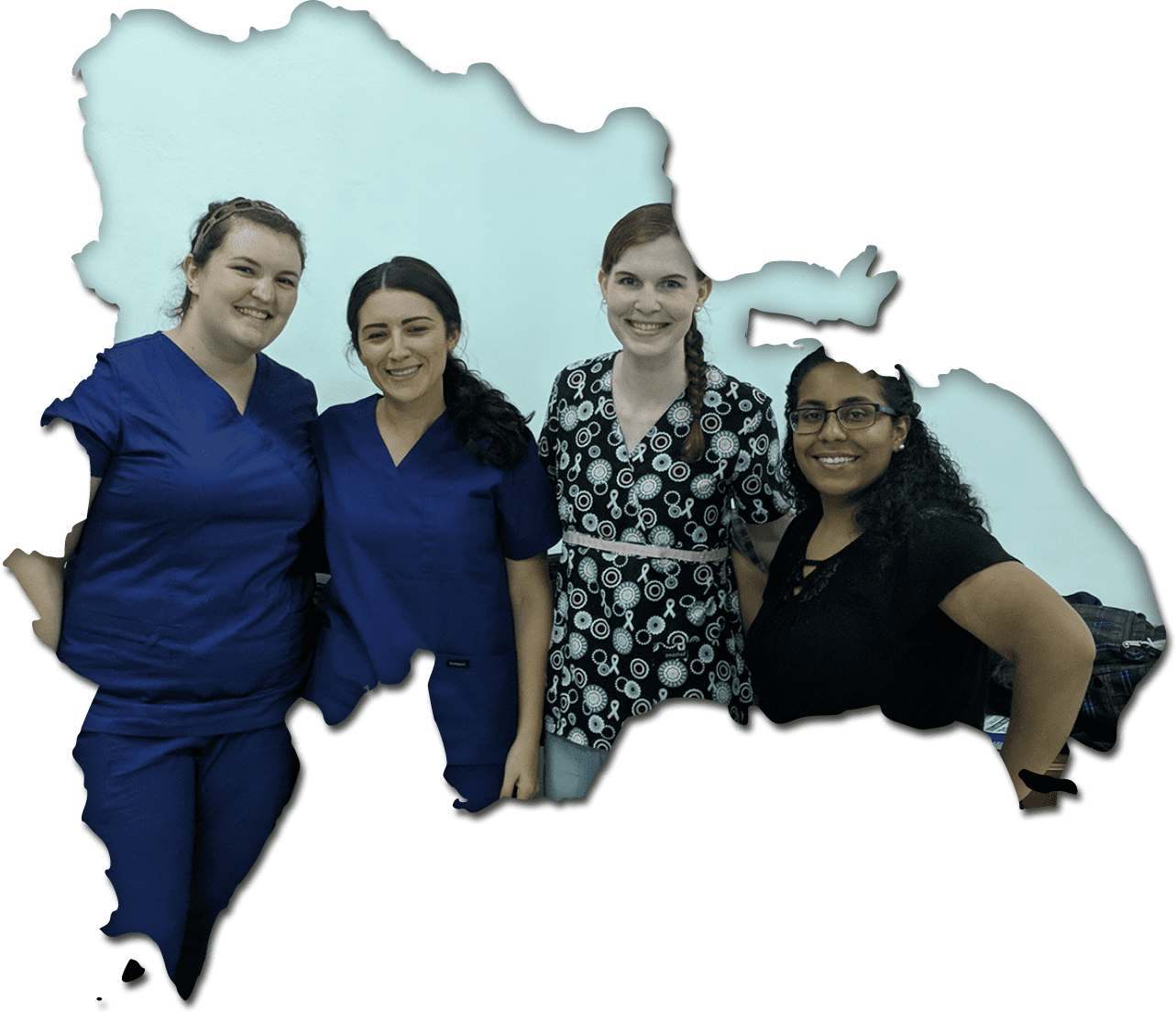 It's Time to Travel Again. It's Time to Learn More About Each other. It's Time To Grow Your Network of Globally-Minded & Growth-Oriented Colleagues
Per ASHA (2020), developing cultural competence is a dynamic and complex process requiring ongoing self-assessment and continuous expansion of one's cultural knowledge. It evolves over time, beginning with an understanding of one's own culture, continuing through interactions with individuals from various cultures, and extending through one's own lifelong learning. Cultural competence is increasingly important to eliminate long-standing disparities in the health status of people based on racial, ethnic, and cultural backgrounds
Cultural humility goes beyond cultural competence. It is a dynamic and lifelong process focusing on self-reflection and personal critique, acknowledging one's own biases. This program seeks to help professionals grow through an immersive, relevant, and impactful experience.
Coursework is designed to bridge theory and practice, providing evidence-based practical tools that you can immediately put to use in your practice as a speech-language pathologist while broadening your cultural perspectives and experiences. 
Our workshops are packed with video case studies, discussion points, and opportunities for active learning. Below is an outline of the courses. Part of the day will be spent in the classroom focusing on coursework in cultural and linguistic diversity. The rest of the day we will apply information from our coursework with culturally relevant and enriching activities, including the work with our community partners, local schools, and non-profit organizations while learning about local culture, religion, and customs.
This was a great way to meet other professionals and explore various ideas among people in similar situations. I definitely made some friends I'll be keeping in close contact with and would recommend it to others!!!
It was a career rejuvenation trip! It was great being around like-minded colleagues for all over the country that are passionate about supporting linguistic diversity and multiculturalism in underserved communities to foster equitable opportunities.
Often times being a school-based SLP can feel isolating. You're not a teacher but you're helping with students and a lot of times you're overlooked and no one really understands what you do. And when it comes to treating in areas with diversity it's just lacking. I am thrilled to take this new information into my new job and create an environment of cultural competence and diversity from the start. It was a deeeeep breath of fresh air to be in a room with people with a common goal and similar passions. And getting to learn about another culture in the process was the cherry on top. I have already text other therapy friends (I was nice enough to include OT/PT) and told them to look into therapy abroad for future trips! I'm already ready for the next one!
The Therapy Abroad and Bilinguistics conference in Belize this summer was one of the very best learning experience of my entire career. The information presented was direct, functional and culturally relevant. Ellen and Scott are phenomenal presenters and have changed my approach to therapy and diagnostics. I am excited to implement more curriculum based activities and I feel much more comfortable using the dynamic assessment process. I am so grateful to have this opportunity to expand my professional knowledge and skills. A resounding THANK YOU!
I am elated to have spent a week with people who seek to ensure that everyone has access to a "seat at the table," who are able to verbally recognize their inherent societal privileges, and who amplify the voice and experiences of people who are less represented. I feel this belief was reaffirm every day of this trip, in a variety of ways, and with sincerity. My favorite aspect of this experience is definitely the reminder of how much life can be lived in a week.
The trip was well organized (meals, transportation, lectures, and activities). Therapy abroad staff always made sure that your needs were met. We always had water available which was important bc Belize is extremely humid in the summer. Belize is a safe place to travel and it's a great place to experience cultural diversity. The locals are super friendly and they make you feel like family. This trip was a unique experience that I'll carry in heart. I am looking forward to joining another trip to a different country. Thank you Chad for making this possible.
Can you imagine being able to follow a conversation at a family gathering in which four different languages are being spoken. That could be a possibility for a family in Belize. After attending the sessions offered in Belize through the collaboration of Therapy Abroad and Bilinguistics I would be able to analyze the errors in a student's speech pattern, (who speaks a language different from mine) determine which sounds should be considered errors and how to prioritize the targets for intervention.
I have been traveling to speech and language conferences for over 20 years, from the big ASHA conference to small local conferences. I have traveled abroad for some too. None of them compare to this experience from a holistic perspective. This was the best gathering of speech-therapists, considering there were 48 or 49 in attendance. It was almost as if the group was handpicked and put together. Everyone loved being around another, even though most of us were meeting for the first time. Unlike the conferences in the states, I never ate alone a single time!!! People would just invite themselves to the table if you were there, and the table would always grow. Priceless.
Visiting Belize with Therapy Abroad and Bilinguistics was such a rewarding experience to learn more about evaluating and treating bilingual students and having the opportunity to speak to and collaborate with local teachers. They were eager to learn how to support their students when they don't have the same advantages and opportunities that we do in the US. This experience was amazing.
This was such an eye-opening experience! The culture and courses were perfect for the setting. Visiting Barton Creek, the San Antonio women's collective and talking with other educational professionals at the University of Belize awoke a passion that I forgot I had. I would do it again in a heartbeat and even go back to San Ignacio! I can't wait to talk to my colleagues at the university I teach at to try to bring this experience to students.
My experience in Belize was diverse, rich, informative, and a fantastic adventure, and I couldn't think of a better way of earning CEUs. I learned a lot of practical information about evaluating and treating people from culturally and linguistically diverse backgrounds, which will support me to be a more effective and confident therapist working with these populations in the future. The presentations, cultural experiences, and professional exchanges all exceeded my expectations. I made wonderful connections with like minded SLPs from all around the country, and fell in love with the country, cultural diversity, and the people of Belize. I would absolutely recommend this experience, and I look forward to traveling and learning with you all again in the future. Thank you!
Participating in this program is a life changing experience. You return a different person. You are more knowledgeable; you are humbled; you are grateful; you have gained more friends.... you are a better person. Thank you, Therapy Abroad, for allowing me to learn in a way that I will never forget.
Webinar What? Zoom Who? Wouldn't you rather earn up to 30 hours of CE in a single week, Academic credit or gain hands-on clinical experience?
Attendees will receive a Certificate in Cultural and Linguistic Diversity that covers the information you need to confidently diagnose and treat diverse populations and provides all the CEUs you need for up to a 3-year earning period. Enjoy all that the country has to offer -food, culture, and amazing activities. Here is a snapshot of what we will be doing.
Each morning of this program, attendees will be immersed in an interactive discussion series (see topics below) and each afternoon, there are activities planned for everyone.
Graduate students and professionals will have the added option of foregoing some of the afternoon CE hours for clinical work at our on-site clinic, in local villages, and at local schools.
Each day is customizable. So, if a student needs all 20 clinical hours they can choose to work each afternoon, but they could also opt for doing just 8, 12, or 16 hours in clinic and join some of the other activities depending on what they want to do and/or what your university requires.
Immersion in Cultural and Linguistic Diversity
Arrival to Belize
Welcome to Conference, Overview and Goals
Speech-Language Evaluations with Students who Speak a Language You Don't.
Language and Cultural Influences in Belize
Afternoon Activity: Visit markets and Mayan archeological sites with local liaisons and guides.
Optional Clinical Placement for Graduate Students: Evaluations and TX at our on-site clinic-pediatric ( 4 Hours)
Difference or Disorder for Speech & Language
Hands-on Case Studies to Determine Speech Sound Disorders
Confidently separate differences caused by second language influence from true disorder.
Afternoon Activity: Spend the day participating in cultural activities with a Mayan women's collective.
Optional Clinical Placement for Graduate Students: Evaluations and TX in Mayan Village -pediatric & adult ( 4 Hours)
Practical  Dynamic & Informal Assessments
Identify if a child should qualify, how much support they need, and how to determine what goals to write.
Afternoon Activity: Work with teachers and health care professionals in local villages.
Optional Clinical Placement for Graduate Students: Evaluations and TX at local schools-pediatric ( 4 Hours)
Intervention strategies with diverse learners
Choose and create therapy programs that account for language influence and cultural differences.
Afternoon Activity: Spend the afternoon at the University of Belize learning and sharing your knowledge with local teachers.
Optional Clinical Placement for Graduate Students: Evaluations and TX at Belmopan Clinic-pediatric & adult ( 4 Hours)
Full Day Field Trip: Ethics, Culture, and Views on Disabilities
Friday we leave the classroom behind and spend the last day together visiting the Belizean cultural center and learning about the Garifuna language, culture & music. We also hear from individuals with disabilities and their service providers.
Optional Clinical Placement for Graduate Students: Evaluations and TX at our on-site clinic-pediatric ( 4 Hours)
Program Pricing and What's Included
The total program fee is $2,500 and includes transportation to and from the airport in Belize City, local transportation to all program events, hotel (double occupancy), breakfast, lunch, and snacks at the conference, and all cultural events included in the program.
Space is very limited and will be on a first-come basis. Previous workshops have sold out in 2-3 weeks.
Here's how to get started:
Follow the link below register and pay a $500 deposit.
Once your registration is confirmed, you will receive a detailed email from Therapy Abroad, including information on flights, traveling with friends & family, and how to prepare for your trip. You will book and pay for your flight to Belize City (airport code: BZE) separately.
Important Note:
Safety is a systematic and comprehensive process and we understand that safety concerns are a part of planning for any overseas travel. As such, we have made safety our highest priority. We have organized this program from beginning to end so that we can account for all of the details. Our goal is to provide you with a smooth and worry-free educational travel experience and portal for professional development.
Program price includes:
Pre-Departure Support
24/7 In-country Support
Beach Side 4 Star Accommodation (2 Bed Shared)
Most Meals
All domestic Transport
Private Guides
All coursework
Professional Facilitators
All Activities listed in the Schedule
30 Hours of ASHA CEUs
Certificate in Cultural & Linguistic Diversity
3 Graduate Credit Hours-Transcript From Salus University(Graduate Students Only)
What's Not Included:
International Flights to BZE
Travel Insurance
Single Supplement (Private) Room + $500
Friends and Family Price =$1,750
Can my partner, friends, or family come along? Travelling with someone who is not a speech-language pathologist? Friends and family can attend for $1,750 USD and get transportation to and from the airport, lodging, some meals, and the opportunity to participate in cultural activities with you.
Is there a refund policy and what about COVID? Therapy Abroad has held events during and since the pandemic. They choose countries that have been hyper-vigilant about health and safety because of their dependence on tourism. We are confident this trip will be a success. If it is cancelled, you are guaranteed a full refund.
A Note To Graduate Students & Clinical Directors
We know that for many graduate students with classes and clinics, travel during the summer can be a challenge. We currently only offer this 7-day program one time per year. Why do we do this if we know the timing is bad?
Because for working professional SLPs, the timing is perfect. The goal of this program is to get a really diverse group of people together to learn from each other in a culturally rich and diverse place. Everyone will get CEUs including those needed for the new ASHA DEI Certification and a certificate of cultural & linguistics diversity from Bilinguisitcs. For graduate students, we want this event to be the highlight of your journey to becoming an SLP and a truly unique learning environment for everyone involved. This only works if we have a really good combination of professionals and graduate students-together and learning from each other. In addition to learning this content & getting clinical hours, It's also an amazing way for graduate students to build their professional network, gain mentors in the field, and even find potential CF placements. I know it is a challenge because of the summer clinic and class schedule, but we would love to work with you to make this trip possible. The content, professional experience, and networking go above and beyond anything that is currently offered for graduate students at a typical conference. We hope you will consider making this a part of your graduate school experience.

DISCLOSURE OF FINANCIAL RELATIONSHIPS: Ellen Kester, Ph.D., CCC-SLP. Dr. Ellen Kester is the owner of Bilinguistics and receives a salary. Bilinguistics receives royalty payments for online courses. DISCLOSURE OF NONFINANCIAL RELATIONSHIPS: Ellen Kester does not have any non-financial relationships to disclose.
DISCLOSURE OF FINANCIAL RELATIONSHIPS: Scott Prath, M.A., CCC-SLP is a salaried employee of Bilinguistics. Bilinguistics receives royalty payments for online courses. DISCLOSURE OF NONFINANCIAL RELATIONSHIPS: Scott Prath does not have any non-financial relationships to disclose.