Workshop Registration
Register to join the adventure!


The total program fee is $2,500. However, in order to confirm your space, we ask that you fill out this registration form and pay a $500 deposit. The remaining fee will be due 60 days prior to travel. Registration only takes a few minutes. 
Travelling with someone who is not a speech-language pathologist? Friends and family can attend for $1,200 USD and get transportation to and from the airport, lodging, some meals, and the opportunity to participate in cultural activities with you.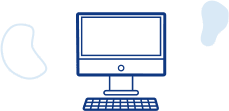 Once your registration is confirmed, you will receive details from Therapy Abroad, including information on flights, traveling with friends & family, and how to prepare for your trip.
We hope you are ready for an incredible experience.
Welcome to Therapy Abroad Belize!
Complete your Registration
Create Account
Complete your profile
Educational Information
Registration Payment
If Therapy Abroad or its affiliates cancel a program for any reason including COVID-19, a full refund of all registration and program fees will be issued. 
See our full cancelation policy here:https://www.therapyabroad.org/privacy-policy
Love and compassion are necessities, not luxuries.
without them humanity cannot survive.