According to the Speech Pathology Graduate Programs website, speech-language pathology is a field of study within the broader category of communication sciences and disorders, also known as CSD.
Speech-language pathologists work to diagnose and treat a wide variety of patients, from children to elderly adults, who have speech, communication, or swallowing disorders. 
In order to become a licensed speech-language pathologist, you must first attend SLP grad school. During your time in graduate school, you will learn how to assess, diagnose, and treat a variety of speech and swallowing disorders. You will have courses in both an academic and clinical setting.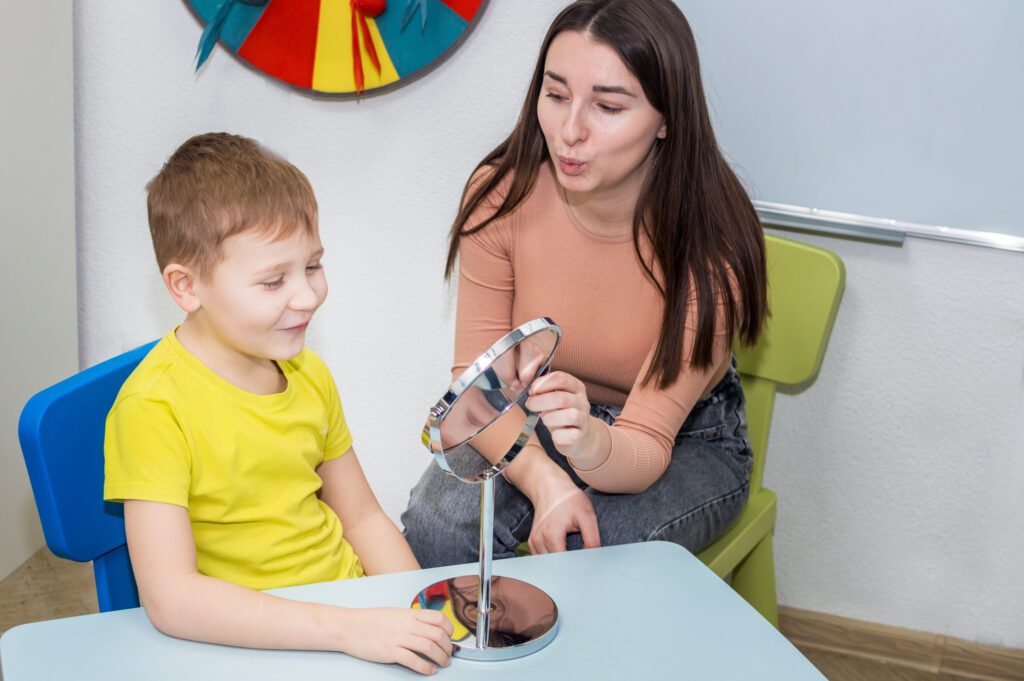 Speech Pathology Grad School Requirements
The requirements for grad school will generally include a bachelor's degree and an acceptable grade point average. In many cases, you will also need a certain score on a graduate entrance exam to increase your chances of getting accepted. You may also need a personal statement and letters of recommendation.
Here's a list of requirements for getting into speech-language pathology grad programs:
A bachelor's degree
There are no shortcuts here. The name itself suggests that it is a graduate school; therefore, a college degree is a prerequisite. And just like law school, you don't have to graduate from a specific college course just to get in. In fact, according to the American Speech-Language-Hearing Association, you don't have to acquire a specific major, although a degree in line with communication sciences is ideal.
A certain grade point average
The average grades that people need to get are a determining factor of the chances they have in getting into the program. However, the GPA requirement varies for different programs. What can be required from one will greatly differ from the other because of what it takes to get there and move forward from there. It must be noted though that even though the GPA varies, a competitive GPA of 3.0 is a standard. Your GPA and GRE scores can help with your application.
A GRE General Test Score
It is not mandatory as only some schools and programs offer this test. However, having this as an extra credential doesn't hurt. If anything, it increases your chances of getting in because people would have an impression that you go the extra mile and you have the capability to excel in the field. The better your score, the better your chances are for being accepted into a graduate program.
Several letters of recommendation
A glowing review from a professional who knows you and has worked with you in the past can really give you an advantage when applying to a graduate program. When you have letters of recommendation to back you up and further strengthen your credentials, it is certainly a great help. You can ask for recommendations from school advisers and even SLPs you may know. 
A personal essay
Graduate school admissions officers want to know more about you than just your grades and test scores. Why do you want to pursue a career in speech-language pathology? What motivates you? Why would you be a great fit for their program? These are a few of the questions you may be asked to answer as part of the admissions process. Most programs and schools provide you with questions and prompts to get you started. But for others, you may have to choose your own topic to explore.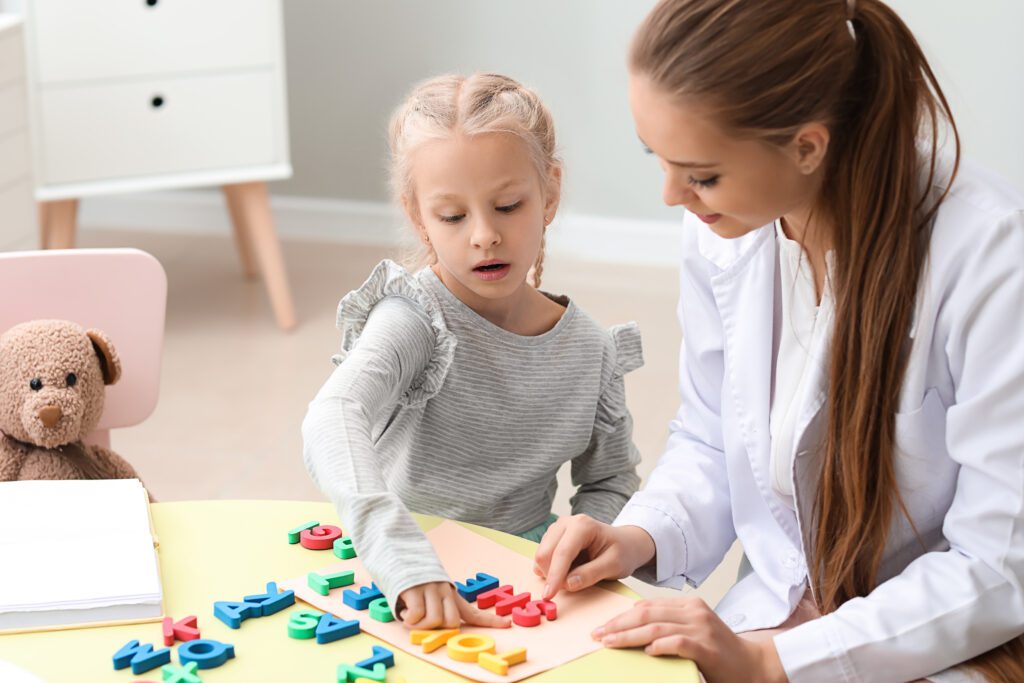 How to Get into SLP Grad School
It may seem intimidating applying to grad school, but becoming a speech-language pathologist is attainable for those who are willing to put in the work. To help guide your way through this career path, here are the general steps you'll need to take. 
Finish a college degree first
While a certain course of study isn't required, you must have a bachelor's degree in order to apply to grad school.
Consider taking a GRE General Test
Even though it was previously mentioned that it is not necessary, a GRE score can add to your credentials most especially when you finished a bachelor's degree that is not related to this field. Besides, you can take this test multiple times, up to five (5) times within a year.
Observe how different speech-language pathologists do their work
Before you enter a SLP graduate program, you will want to observe several SLPs to make sure you enjoy the work. SLPs can work in a variety of settings, including preschools, colleges, private practices, corporate services, armed forces, and even the United States' Public Health Service.
Build a network that involves speech-language pathologists
It may seem redundant, but it is important to highlight that people in your network can really help you succeed in your career. Eventually, these will be the same people who will vouch for you and refer you to institutions you can work in.
Also, building rapport and connections with actual people in this field can earn you a lifetime's worth of mentors that can help you be better, not just as a professional but also as a person.
Do some volunteer work
Volunteering can help you gain experience in the field, and it's also a great thing to add to your resume when applying to graduate school. It doesn't need to be full-time work; part-time volunteering is enough. Furthermore, it allows you to discern whether you want to pursue a career in speech-language pathology at the end of the day.
What is the Best Way to Get Into SLP Grad School?

There aren't really any shortcuts when it comes to getting into SLP grad school. If you earn a bachelor's degree and maintain a good GPA, get an acceptable score on the necessary graduate entrance exam, and gain some volunteer experience in the field, you have a great chance of getting into SLP grad school.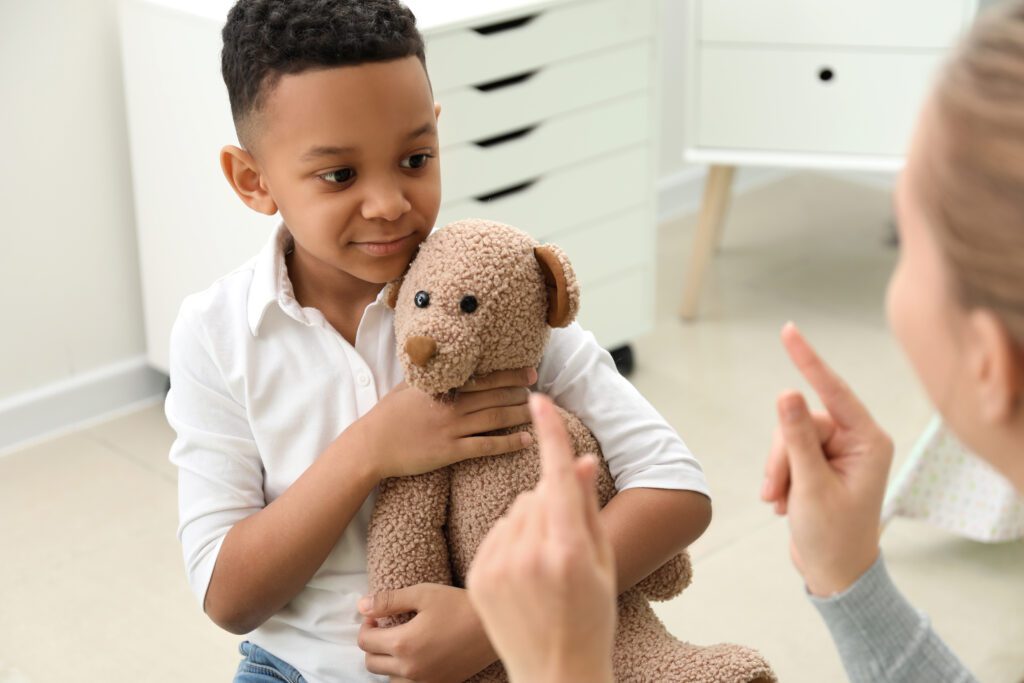 FAQs About SLP Grad School
Is it hard to get into grad school for SLP?
While it's definitely not easy, getting into SLP grad school is attainable for many people. For example, you don't necessarily have to be a graduate of communication disorder studies to get into a good program. 
What GPA do you need to get into grad school for speech pathology?
There are no requirements for a certain GPA. It varies from program to program, but a GPA of 3.0 or higher should be acceptable.
Is a masters in speech pathology worth it?
The answer to this question is different for every individual, but we believe it is. As a speech-language pathologist, you are not just doing work that earns you money. You are also being of service to people and helping them achieve a better quality of life. It is a noble job that allows you to make a difference in the world.
What are the easiest SLP programs to get into?
According to the list from the Word Scholarship Forum, among the easiest programs to get into are New England College, Walden University, California State University Bakersfield, Boston Architectural College, Cameron University, Wilmington University, and Benedictine University.
How do I get into SLP grad school with a low GPA?
You can work on your other qualities and skills. There are resources online that can help you make a higher score on the GRE or write a fantastic personal essay. You can also talk with speech-language pathologists so that they can vouch for you. Other than that, you can also volunteer.
What is the acceptance rate to speech-language pathology grad school?
According to the American Speech-Language Hearing Association, the acceptance rate to speech pathology grad school is 39% in the recent school years. In fact, the average rate for those who got accepted was just 23.1% over a decade from 2010-2020.
How do you stand out for SLP grad school?
Just as internships are helpful in giving you real-life experience about the field of work you want to pursue, doing volunteer work can consequently do the same. What's better is that it helps you stand out in SLP grad school because of the first-hand experience that comes together with textbook knowledge.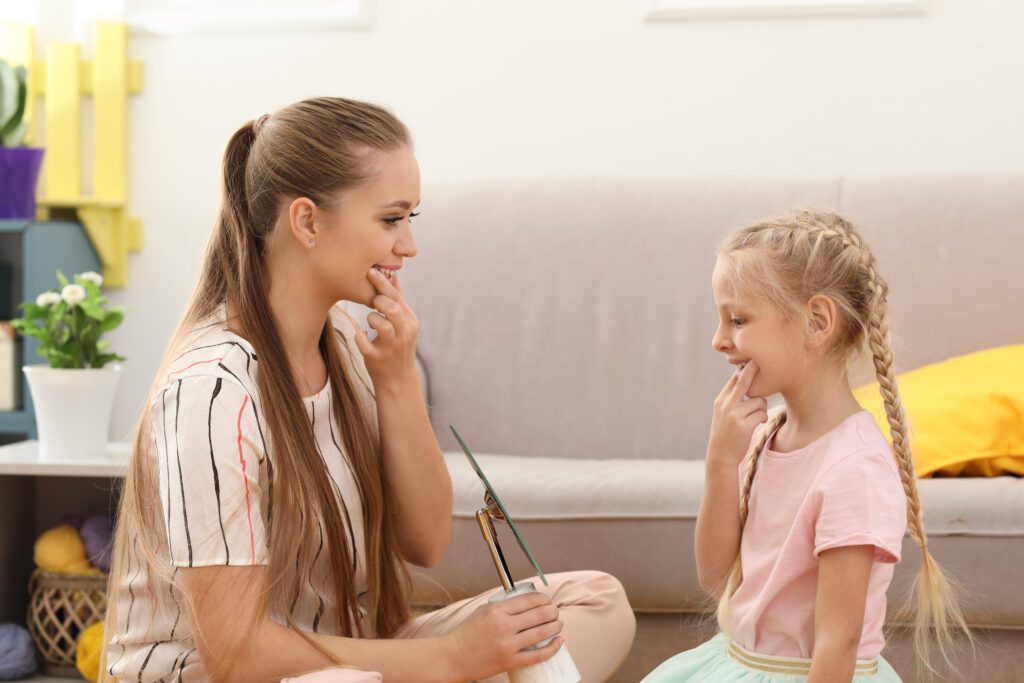 How To Get SLP Observation Hours Abroad And Make Your Application Stand Out
As mentioned, you can volunteer and shadow already established SLPs. But if you want to go beyond that, you can take a program yourself even when you are an undergraduate!
The Therapy Abroad SLP program in Thailand, for example, is a wonderful way to gain experience in a clinical setting, and it also looks great on your resume or grad school application. 
It is a two-week long program for undergraduate or graduate students ages 18 and above. This Therapy Abroad program helps students gain hands-on experience serving school-age children alongside professionals in the field. It is perfect for students specializing in speech-language pathology and augmentative and alternative communication (AAC). 
Nowadays, school admissions committees want to have students who are well-rounded and equipped with some experience in their intended course of study. A Therapy Abroad experience in SLP can help you make a difference in the lives of others and strengthen your application for speech-language pathology graduate programs as well.
If you'd like to learn more, you can check out this program and apply here. You only have to provide basic information and you're ready to go through the easy admissions process!